Seth Gummere, Hotcourses General Manager, USA joins Michael Waxman-Lenz, founder and CEO of Intead in a discussion about the exciting results of a recent Hotcourses survey that examined how prospective international students conduct their search for higher education. Understanding how students from around the world engage in the college search process can allow university marketers and recruiters a better means of finding success.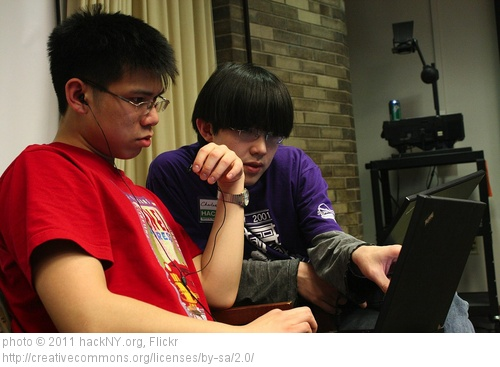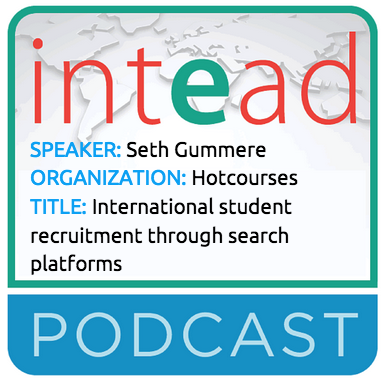 Hotcourses currently works with over 170 colleges and universities in the US with the purpose of more effectively exposing these institutions to the international market. The goal of partnering with Hotcourses is to drive increased inquiry in the partner institutions and ultimately convert inquiries to applicants and applicants to matriculated students. Hotcourses works to be a partner on the digital side to support all other recruitment activities.
In a large scale survey conducted by Hotcourses of prospective international students, much interesting data was revealed. Students first search by program, not institution. At the beginning of the process students are open to considering many institutions as long as their favored academic programs are available. Regional differences in how students approach the search process, for instance Thai and South Korean students prioritize location, can help inform university marketers and recruiters of the best means of promoting their institutions.
The Internet tends to be the first source of engagement for prospective international students. In order to be successful the institution brand and relevant information need to be in the student's space. Institutions need to ensure that they are in front of the student.
This discussion also covers student behavior with mobile vs desktop usage. All Hotcourses sites are mobile enabled which allows the growing marketshare of mobile users to access university information through Hotcourses. A multiplatform approach to search is critical.
Mr. Gummere discusses the essentials of content in students' and parents' native language. Hotcourses translates content into fourteen languages. Most students report the importance of translated materials to their search. Furthermore the individuals who assist the student in the search process: parents, grandparents, other relatives and friends, are likely to lack strong English skills to decipher sophisticated university website content. Given the high level of parental involvement in the search, application and admission processes, it is extremely worthwhile to invest in content in local language.
The podcast concludes with a conversation about the qualities an institution should possess in order to be a successful partner client. Mr. Gummere's observations are particularly useful for any institution considering partner relationships with outside service providers.