Sidney Lejfer, co-founder and president of Harvest Solutions, joins Michael Waxman-Lenz, co-founder and CEO of Intead in a conversation about CRM systems and marketing automation. Mr. Lejfer has been in the CRM space for 25 years and in that time has resolved business issues in sales marketing and customer service for a wide range of clients.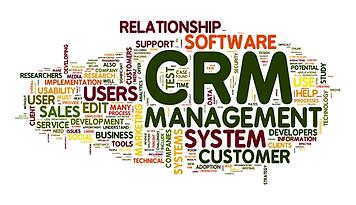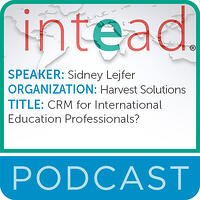 As with many other acronyms in the tech sector it's important to first define key terms. Mr. Lejfer launches the discussion with an answer to the question, "CRM: what in the world is that?" He notes that CRM, client relationship management, is a very large umbrella that includes sales, marketing, marketing automation and customer service. Newer service providers integrate marketing with CRM systems, expanding functionality to include inbound and outbound marketing, analytics, and more.
Many universities don't deploy CRM systems, particularly in their international marketing and recruitment. The education sector has traditionally lagged in the CRM space but that is beginning to change as more and more institutions see the value of CRM systems.
Mr. Lejfer is particularly well versed in explaining how an institution can approach the implementation of a CRM system. There are a lot of steps to success and a risk of things going wrong all along the way. Communication is key among institutional stakeholders and between the client and consulting firm. Increasingly functional users of the CRM system (marketing, sales) drive the process more than IT staff.
This podcast will be useful for any higher education professionals interested in increasing productivity and better connecting with students throughout the process from prospective student to enrolled student to alumnus.
HubSpot vs. Salesforce: Campaigns
http://www.harvestsolutions.net/crm-insights-blog/hubspot-vs-salesforce-campaigns
Beginner's Guide to HubSpot
http://www.harvestsolutions.net/crm-insights-blog/bid/98272/The-Beginner-s-Guide-to-
HubSpot-Inbound-Marketing-Software
Should Marketers Use HubSpot for CRM?
http://www.harvestsolutions.net/crm-insights-blog/bid/94722/Should-Marketers-Use-HubSpot-for-CRM
Are you ready for some…Inbound Marketing?!
http://www.harvestsolutions.net/crm-insights-blog/bid/100420/Are-you-ready-for-some-Inbound-Marketing