Todd Worsham, International Business Development Manager for EducationDynamics, joins Michael Waxman-Lenz, founder and CEO of Intead in a discussion about digital student prospecting.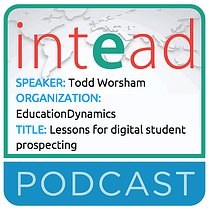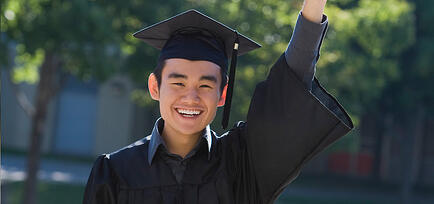 EducationDynamics is an industry leader in online higher education marketing and recruitment. They work with over 1000 institutions and programs. Their portfolio of popular international websites that speak to the niche of the education market include:www.gradschools.com, www.studyabroad.com, www.elearners.com and www.universitiesabroad.com. EducationDynamics focuses on students who desire to study outside of their country of residence.
One of the more interesting questions posed about young people and technology is how the influx of information in the digital age affects the ability to find the right information. Though the Internet has created a pipeline of information, it can be challenging for students to find the right information, the good information. As Mr. Worsham so aptly notes, "[Culling the right information] is like trying to drink from a fire hose." Websites like those maintained by EducationDynamics allow students to find the resources they need in a convenient, straightforward and appropriately curated manner. These websites become a destination and can be an attractive means for institutions and programs to highlight their offerings.
Regional differences in Internet behavior and how students approach the higher education selection process are also discussed. Furthermore the way in which the Internet has revolutionized the search process for third culture kids is an interesting topic of discussion. Finally Mr. Worsham offers some tips on how institutions can be successful clients, including important considerations and necessary preparations and how to best approach working with service providers.
Speaker
Todd Worsham,
International Business Development Manager
EducationDynamics