Drew Taylor, Director of Client Relations for ELS AEC Vietnam, joins Lisa Cynamon Mayers, Intead Academic Advisor in a discussion about the Vietnamese international student market. Vietnam is a burgeoning market, drawing great interest from institutions throughout the world. In order to be successful in Vietnam there is a unique set of understanding that must
accompany a Vietnamese recruiting strategy. Mr. Taylor's vast experience in international student recruitment and international student marketing in Vietnam provides listeners with an insightful perspective on finding success.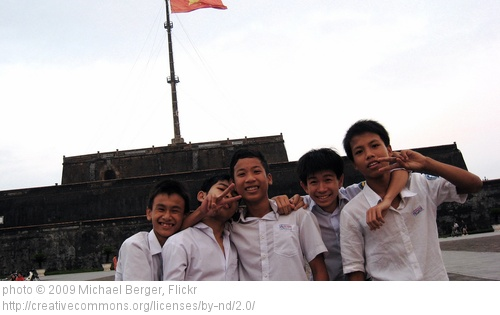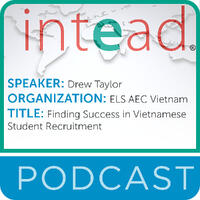 Vietnam continues to be a country of differences with the largest diversity being between the northern and southern regions of the country. University recruiters need to be mindful of the differences between north and south in order to successfully interact with and recruit students. Mr. Taylor explains the primary differences between north and south and how recruiters might compensate for those differences.
The factors that are most important for students and parents in determining where to study abroad provides some useful perspective for those who create recruiting or marketing strategies. Again there are some differences between the north and south. Understanding those differences and how to best appeal to the population in either region will ultimately help to fuel success.
In addition our primary listeners, our US institutional colleagues, may be surprised to learn the extent to which other markets vie for and have traction within the Vietnamese student population. Australia, in particular, has had a long history of success recruiting Vietnamese students. Mr. Taylor's discussion of why Australia has been successful and what US institutions can learn from the Australians will be helpful to our listeners.
Mr. Taylor continues the discussion by explaining what makes an institution successful when recruiting in Vietnam. His suggestions will be useful to our colleagues who seek to build or expand their Vietnamese presence. Furthermore many of his tips could be translated into other markets.
The discussion concludes with the role of the education agents in the recruitment process. Understanding the function of agents within each market provides important insight into how that market functions and the means to reach students/parents.
Vietnam is an exciting market that offers incredible potential for international higher education recruiters. Mr. Taylor's highly valuable insights will be useful for both the novice and highly seasoned professionals.
Click here to listen to the podcast or go to iTunes podcasts and search for INTEAD.
iTunes | intead