We are continuing to work on our summer research project. Here is one of the companies we researched for you. To read the introduction to this project, click here:_http://bit.ly/whoownswhom
Hobsons is a well-known name in the academic marketing world in the U.S., and the company has done a tremendous job in growing a highly visible and apparently successful presence in various facets of higher education. The breadth of services and visibility is impressive for a company with roughly $100 million in revenue. The services and brands range from the impressive Naviance database company, which is deeply embedded in many high-schools as a tool to launch the college search process, to collegeconfidential.com, a B2C student website for exchange of views and questions on college admissions, to the professional direct marketing services of Hobsons and Intelliworks.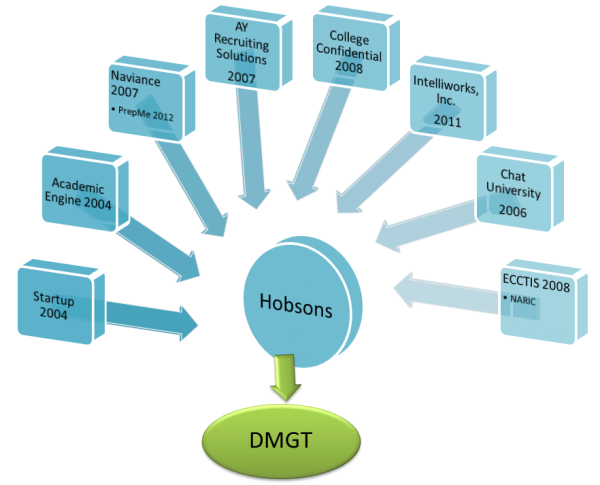 The parent company of Hobsons is Daily Mail & General Trust (DMGT), a publicly listed British investment company with a huge portfolio of investment interests and companies in newspaper, journals and internet publishing, event planning, information services in real estate, financial, energy and education. DMGT is a company with $3.1 billion in revenue (2011) and a market capitalization of about $2.6 billion (July 2012). Hobsons' education business accounts for about 3% of DMGT's revenue.
The slide below shows a few of the announced products and growth extensions.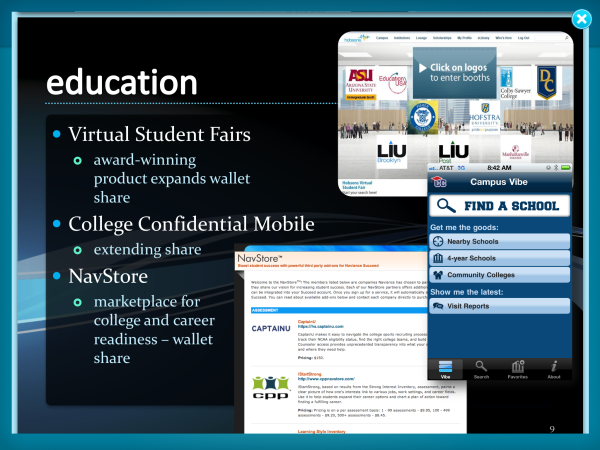 (source: DMGT: publicly available investor presentations)
The financials results below show part of the DMGT company portfolio, not the entire company.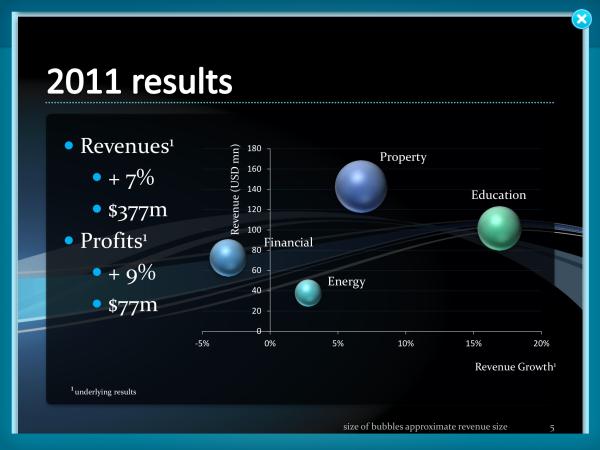 (source: DMGT: publicly available investor presentations)
Let us know if we missed any critical or important facts on Hobsons. As our introduction to our introduction to this series says, this project is not an investment analysis or recommendation, but a presentation of our research highlighting the background of companies involved in higher education, student recruitment and enrollment marketing.
Please download the Excel file in the attachment if you want to know more details about Hobsons' company acquisitions and other source materials on DMGT.