Listening to podcasts has been productive for my own professional development. I am using audio podcasts during my commute and travel time to stay up-to-date on relevant topics and important publications. I looked around and could not find anything relevant with a focus on international student enrollment and international marketing for universities. As a result, we will launch a monthly podcast series addressing larger strategic issues, country-specific information, partner and vendor information and hands-on practical recruitment questions.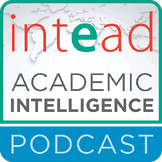 We will release the podcasts on our website as a regular MP3 download and via iTunes under Intead. Here are examples for the conversations we have published, all covering important topics for international recruitment such as how to increase your student pool, enhance your marketing or solve practical problems: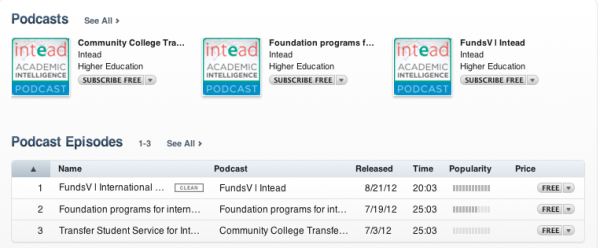 If you are looking for other great additions to your podcast library, here is one of my personal favorites:


Most episodes are great, but if you want specific college related podcasts download 8/15 "Freakonomics goes to College - Part 2"
=======================================================