Attention loyal readers-- we have some exciting news to share. Big changes are coming to our blog. Update: Same caliber of information, delivered weekly.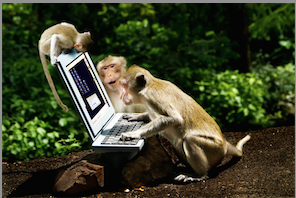 Gather round-- We have exciting news.
We are often surprised by the feedback we get to the reporting and analysis we deliver. The detailed questions and careful reviews we receive from our readers make us feel great. It's always wonderful to feel appreciated. So, thank you for your interest in our work taking international student recruiting to the next level.
Going forward, we are making some changes in how you will receive our information. For years, in addition to our twice weekly Recruiting Intelligence blog, we have been producing another weekly blog, Intead Insights.
Considering our blogs, podcasts, e-books, Intead Index, and our regular presentations at international conferences (AIEA, NAFSA, EAIE, AIRC, ICEF, etc.) on digital marketing and the international student market, we are now taking steps to streamline the process of getting our best information to you.
Starting next week, our Recruiting Intelligence blog will be a weekly digital publication to share our research and findings with you. We are weaving our Intead Insights blog into this Recruiting Intelligence. We will continue to analyze market trends, recruiting results, digital marketing tools and methodology and all things related to the international student recruiting process.
We all need to stay focused on the work at hand and it is voluminous. Our clients and colleagues are always struggling to find the time to get everything done that needs doing. Hence our focus on providing the same caliber of information in our usual hard hitting format and less frequently.
On Tuesday mornings, look for your weekly email from our Recruiting Intelligence blog. This change requires no action on your part. The new delivery format starts September 30th.
Here's to another great recruiting cycle for the 2015 academic year.