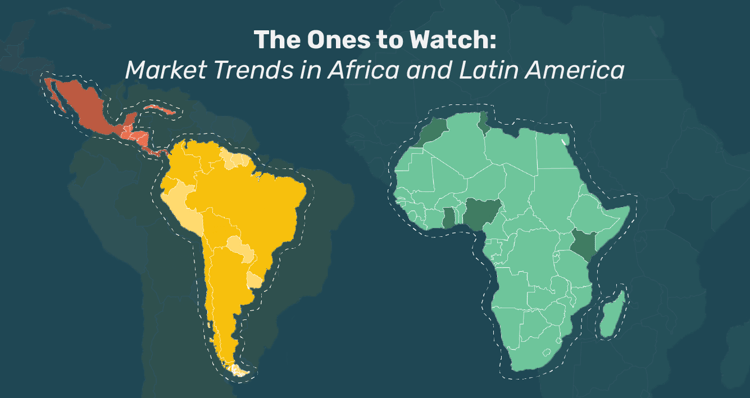 As your institution strives to hit ever-more ambitious enrollment goals we know that you are focused on the future.
Part of that future, for those up to the challenge, will be putting great effort and resources into diversifying your student source countries. With shifts in student mobility, declining enrollment in English language programs, and major changes in the Chinese student market, now is not the time to rest on your institution's laurels.
Beyond the educational, cross-cultural benefits of a more globally representative student population, broadening your recruiting channels will help you meet your enrollment targets. Your CFO and senior administrators will thank you, since diverse global enrollment = diverse revenue sources, meaning a more stable base of tuition that can weather downturns in individual markets.
But which student markets should you target? And, more importantly, how can you best appeal to those students?
Enter our latest Know Your Neighborhood eBook: a special edition report focused on student recruitment in the emerging markets of Africa and Latin America. In partnership with FPPEDUMEDIA, and their fabulous international student database, we reached out to our target markets and received more than 12,300 survey responses from students in 16 countries. Of course, we crunched the numbers and created some great infographics to convey our insights to you.
With this report you will make better and more informed decisions as you embrace and adapt to a changing global market.
From top program interests to messages that most influence students' university selection and everything in between, we're giving you a country-by-country breakdown of our findings, including recommendations on how and where to engage students.
Give it a read, and when you're ready to put the insights into play, we're here to talk: info@intead.com.
Read on for a preview and to download your copy…
Chinese Recruitment: So Last Year?
If your newsfeed is anything like ours, you'll have read the countless headlines of stagnating or declining Chinese student enrollment reported in the 2018-2019 academic year. You may even be seeing it on the ground at your own institution.
While marketing approaches in China have been well researched and are still important to your recruitment strategy (see our Chinese Recruitment Guide and our crash course in WeChat if you're just beginning your recruiting journey in China), this special edition Know Your Neighborhood is all about the next frontier.
Using FPPEDUMedia as our trusted partner, 71% of our total survey respondent pool for this report were from South America (8,794 respondents), 17% were from Central America (2,108 respondents) and 11% were from Africa (1,406 respondents) with 16 countries surveyed, including Colombia, Mexico, and Nigeria.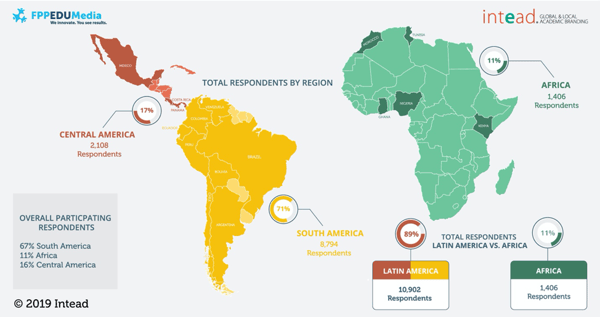 Students were distributed across various levels of degree-seeking as well as STEM vs. Non-STEM majors. We also asked respondents on their previous experience abroad, since as shown in our 2016 Know Your Neighborhood report, previous international travel experience can affect a student's likeliness to study abroad.
To see what this diverse student population had to say, download the eBook here.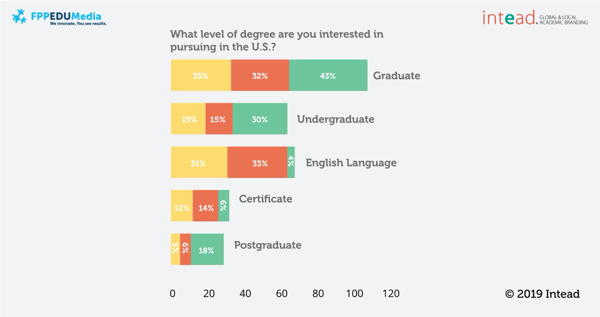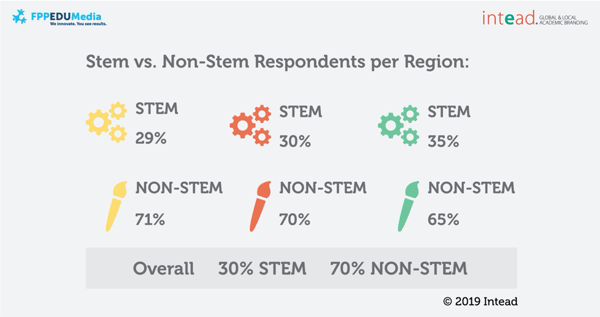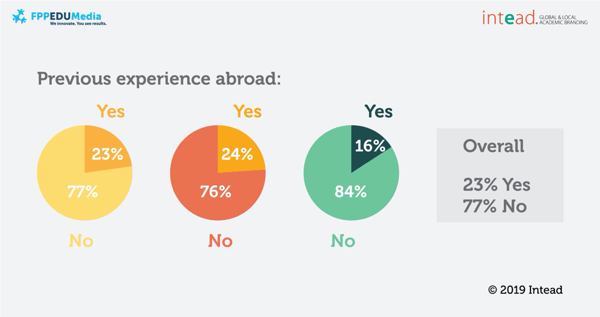 Food for Thought As You Read
We found two primary influencers for prospective international students that were consistent across all regions. Do you have a powerful messaging strategy that speaks to these influencers?
One particular region surveyed had a greater interest in English Language programs vs. Undergraduate or Graduate programs. How can you use this knowledge to tailor your program-specific marketing plans?
Students (in some countries more than others) follow the US news media outlets. Are you prepared to speak to the political issues that your prospects are likely to care about?
Students are social. We found that at least 88% of respondents across all regions engage with WhatsApp at least once per week, and YouTube is more popular than you'd think. Where are you engaging prospective students?
If you don't have answers to all of these questions just yet – that's OK! That's what we're here for.