I have heard quite a few U.S. colleagues asking me about the secondary schools in Vietnam and where they would find the most number of potential candidates for their programs. Where will you find students with strong academic performance, best English skills, and high propensity to seek a college education in the U.S.?
If you are a recruiter who has come to Vietnam, you are probably quite familiar with the international schools and the specialized high schools (magnet schools). Traditionally, these were the only places where kids speak good enough English to have the confidence to apply to college overseas.
As English becomes a mandatory subject in high school and children generally start taking language classes at younger age, as well as new international and bilingual schools sprout up across the country, this is no longer the case. While specialized schools are still send the most number of students to college overseas, other public and private high schools are beginning to see more of their graduates enroll in a university abroad as well.
Crème de la Crème
To be sure, specialized school graduates are the cream of the crop. Every year, thousands of students study days and nights to prepare for the entrance exam to these "Trường chuyên" – Vietnamese for specialized schools – such as the Foreign Language Specialized School (FLSS) and Hanoi-Amsterdam High School for the Gifted in Hanoi. Only about 3-5% of the candidates would be picked each year.
Schools like FLSS and Hanoi-Amsterdam, nonetheless, are worth every effort. Since specialized schools get more funding and have to employ teachers with more advanced training, students who get in study with the best teachers in smaller classes and have more resources available to them than those at regular public schools. Students follow a more challenging curriculum, which explains why many do not get straight A's.
With such selectivity, graduates of these schools are well prepared to handle the Vietnamese national college entrance exam that their peers in regular public schools struggle with. In fact, at FLSS, all but one or two will pass the national college entrance exam without difficulty. And this is why specialized schools are also those that send the largest number of students to colleges abroad (80% of seniors at Hanoi-Amsterdam's English cohort are planning to go abroad this year).
In addition to specialized schools, higher achieving students are also found in "specialized" cohorts in a regular public school. Students enrolling in these cohorts must pass a higher entrance hurdle and will follow a more challenging curriculum than their peers in other cohorts.
Where the Remaining Students Go
Even though specialized schools are in high demand, the number of institutions granted this status has not sky-rocked in the last two decades due to strict government regulations concerning enrollment, budget allocation and teachers' quality[1]. Except for Hanoi and Ho Chi Minh City, the smaller cities may have at most one or two specialized secondary institutions.
About 88% of Vietnamese students attend regular local public schools and an increasing number of local private schools. In Hanoi and Ho Chi Minh City, there have also been an increasing number of international schools (where students are educated in English) and bilingual schools (in both Vietnamese and English), which attract children of expatriates and wealthier Vietnamese families.
In 2011, Vietnam has 2,288 secondary schools and 2.8 million students registered in grades 10 to 12. The majority of schools concentrated in urban areas, with Hanoi and Ho Chi Minh City having the largest number of schools. Other large cities are Hai Phong in the north and Da Nang and Hue in the middle parts of the country.
The chart below shows the number of high schools and students in major Vietnamese cities in the academic year 2011-2012:
| | | |
| --- | --- | --- |
| City | Number of Schools | Number of Students |
| Hanoi | 162 | 215,160 |
| Ho Chi Minh | 100 | 191,894 |
| Haiphong | 53 | 70,820 |
| Hue | 36 | 45,578 |
| Da Nang | 20 | 34,315 |
| Other | 1,917 | 2,277,258 |
| Total | 2,288 | 2,835,025 |
Source: Ministry of Education and Training, 2011
Types of Secondary Schools
There are five major unofficial groups of secondary institutions in Vietnam:
Specialized high school: Led by schools such as Foreign Language Specialized School or Hanoi Amsterdam School for the Gifted, whose mission is to cultivate young talents in a variety of academic fields, particularly foreign languages and the sciences, these are the hardest to get into. Students who attend specialized high schools tend to come from middle-class families with educated parents who pay particularly close attention to their children's education. A small percentage of these students come from poorer families and these kids tend to be exceptionally bright and self-motivated.

Public high school: These mainstream government-funded secondary institutions still educate most of Vietnamese kids. The best of public high schools such as Tran Phu in Hanoi can rival specialized high schools in terms of talents and percentage of students getting into college.

Private high school: The first of these schools were established as recently as the late 1980s, but some have risen to the elite status such as Luong The Vinh and Doan Thi Diem in Hanoi. They now are seen as serious rivals to public high schools, even though students pay up to $500 a year to attend. Middle class families with financial resources send their kids here in search of a good but affordable education.

International high school: Led by pioneers such as United Nations International School (UNIS) in Hanoi and British International School (BIS) in Ho Chi Minh City, these are growing in numbers as more families can afford the hefty prices of a western education. Most of those enrolled in international schools are children of expatriates (at BIS Vietnamese nationals account for 20% of the student body), and these schools are under pressure from parents to keep it that way in spite of their popularity among Vietnamese nationals. This demand for an international K-12 education has given rise to new comers such as Singaporean International School, Vietnam-Australia International School and a number of other schools that target Vietnamese kids. These schools will turn out a large number of graduates with an IB or A Levels diploma in the next 5-10 years.
This article is a guest blog, authored by Hien Dao, CEO and founder of Goldenpath Academics in Vietnam.
Intead also published a Podcast interview with Hien Dao, CEO, Golden Path Academics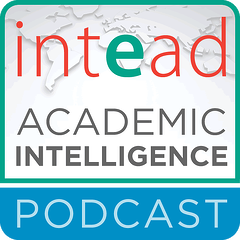 ---
[1] Enrollment cannot exceed 0.1% of the city or province's population; budget allocation must be twice the level of a regular public school; and after three years of existence 30% of teachers must have a master's degree or higher.
===========================================================