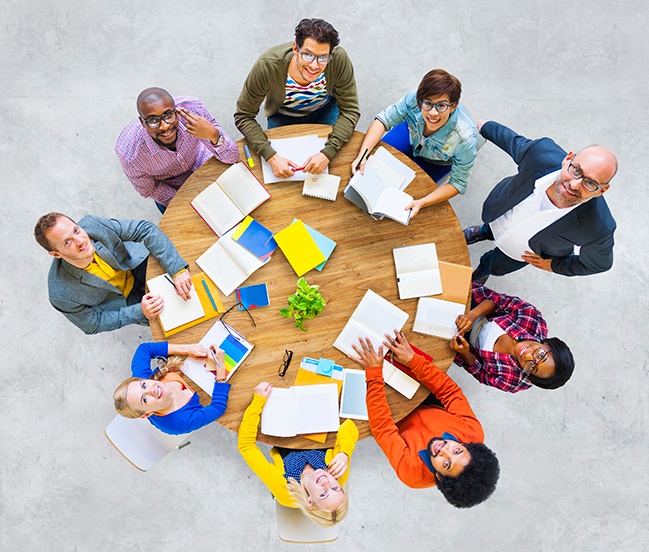 There are tons of articles across the web about using faculty to help meet recruitment goals. One of the key points that many of these articles make is that it's essential to choose the right faculty.
An article published by The Chronicle of Higher Education explains that it's best for institutions to choose faculty members that are more "professionally qualified" than "academically qualified" to represent their brand publicly, and to find people who are award winning or even well-known. In the world of international student recruitment, these can be great tips, but what can be even more successful is faculty who have a connection to the region where you want to recruit. Bonus points if they are actually from the region you are targeting.
Bottom Line: It is a great idea to reach out to some of your international and traveling faculty to talk about recruiting. They are an invaluable resource that you should be taking full advantage of if they are game and have a knack for this. This blog post focuses on how to pick your team and how to train them. We're betting someone on your staff can use this post and help you make progress.
Meet Us In Newport & Miami: Heading to the NAFSA Region XI conference in Newport, RI (Oct. 18-20)? We'll be presenting our latest recruiting insights. And in December we will be in Miami at the AIRC and ICEF conferences with digital marketing presentations and workshops. We'd love to meet you and discuss the challenges you face in your work. We can help. And we are REALLY good at buying coffee for our friends.
Before Travel
Referrals
Just like with your international students recruiting help (thanks for all your comments on last week's post), your international faculty can have great connections abroad. Taking the time to email faculty and let them know that you love getting referrals to interested international students can help identify recruitment opportunities.
If you have travel plans coming up to regions where you know a faculty member is from, asking about connections and things to know about the culture and the students there can, not only be helpful to you, but get your faculty thinking about how to leverage their networks and get involved in talking to prospective students.
When you reach out to relevant faculty, who responds with enthusiasm? Focus there, kindly thank the others. You simply don't have time to spend with those who require too much hand holding or are slow to move the ball. Not meaning to be rude. Focus where help comes easily and makes you more effective.
On Campus
Language and Mentorship Programs
At Emily's alma mater, Webster University, one of the recruiters ran language nights in her native language. While this was a fun and engaging way to connect with students who wanted to learn German, it also allowed German students time to get together and talk like they would at home.
Another recruiter would take the time to sit down with students from his native country and talk about how they could stay in the US once they graduated. Add some American students with an interest in the language and you have even more cross-cultural advantage.
Faculty members can support or run programs like this if they are willing to put in some effort. Language programs or mentorship opportunities give international students a way to connect with the faculty and help them feel more at home away from home. Ask your international faculty members to take a small amount of time to work with students from their home countries, knowing that it will help current students feel connected to your school and show prospective international students the level of support you offer on campus. Be sure someone is taking photos and posting to the right social media channels.
Digital Content

Recruitment Blogs/Online Articles
One trend in international student recruitment is showing students the finished product. How many blogs have we written about the importance of promoting employability when recruiting? Really, can't we even count?! Well, isn't it kind of great that you have international employees right on campus to talk about it?
Posting periodic interviews with some of your international faculty can help prospective students better understand what they can do with their degrees and as an added bonus they get to see what someone from their culture is doing with their degree. This is likely best for prospective international graduate students, but international undergrads will find it useful too.
Blogging can also be a great place for faculty to talk about the success of recent graduates that have gone through their classes and what they're up to now. You will need to have a heavy hand in providing content ideas to faculty and editing their work to support your recruitment communications.
Photos
Collect photos from international academic trips. Teach your professors about staging great recruitment photos in other countries. Is your brand present on a sign or sweatshirt? Does it show students having fun, serious academic projects, employment opportunities? You'll want a mix of these.
Parent Comfort
Outreach to Parents
If parents have concerns about their children studying or living abroad, international faculty can help ease the anxiety. It can help to have another adult from their culture talk with nervous parents, maybe even in their native language, about what it is like to live in your city and on your campus. Would any of your international professors be willing to host an online chat session with parents of your international prospective applicants? Ask around and see who steps forward.
In-Country
More Complicated Stuff
Can your traveling professors host teas/coffees or conduct interviews/information sessions as part of their trips? They could meet with agents, in-country high school administrators or students. You can even Skype into these meetings if that would improve outcomes. These activities take far more coordination on your part and stronger recruiting skills on your professors' parts. Choose only the easiest to work with so you don't tear your hair out. You are looking for organizational skills and presentation skills, people who communicate easily with others and put them at ease. You know, a brand representative, though your faculty probably bristle at that marketing term (so you probably shouldn't use it ;-)
The 6 tactics we've identified range from simple to more involved, but it is easy for faculty members to do simple recruiting whenever or wherever, just like they would regular networking. They can be a great resource to your recruiting if they are excited about getting involved.
Providing opportunities for prospective students and parents to ask questions, especially to a native language speaker, can be a great way to build relationships with these students. Something as simple as giving a business card to prospective students when faculty travel to their home countries can be an easy way to get your university's name out there. So, no matter the level of commitment a faculty member wants to promise, there are ways to involve them in the recruitment process.
You'll surely find a few strong recruiting allies if you ask the right questions and assess their willingness and ability to communicate your message. Only a few will fit your criteria, but that's ok. That's more recruiting help than you had before you asked.
Have a story about faculty supporting your international student recruiting on your campus? We'd love to hear it.