This is the second installment of a three part series. Click to read Part I.
During my continued adventures in Hanoi, Vietnam I had the pleasure of meeting with Hien Dao cofounder of Golden Path Academics. In an effort to learn as much as I could about the Vietnamese education system and the potential for international student recruitment and international student marketing in Vietnam, meeting Hien Dao and her colleagues proved to be invaluable. Hien's insights about Vietnamese students and their parents, factors that affect their admission decisions and important trends in Vietnamese education are critical for anyone currently recruiting or considering recruiting in Vietnam.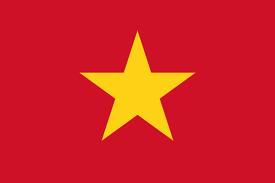 Ten Facts I Learned about Vietnam:
1. The US is not the biggest draw for Vietnamese students who wish to study abroad. Approximately 25,000 Vietnamese students attend Australian universities. 20,000 attend American universities. Additional countries that attract a large number of Vietnamese students are: China, Malaysia, Singapore and various European nations.
American college and university professionals tend to focus on competition with other American institutions, yet when the goal is to recruit internationally, American programs are heavily competing with other international programs as well. It's not just American institutions competing against each other. It's critical to recognize that students have vast options in terms of the countries in which they will study, then the individual institutions within the desired country.
2. Finances are a significant concern for Vietnamese families. Though families considering international study have money saved for their children's education, the cost of studying abroad can be staggering to the typical middle class or even upper class family. Vietnamese families are much more cost conscious than many other families from the region.
3. While rankings (such as US News and World Report) are important to Vietnamese families, cost and value can trump rankings. This is critical for US institutions to understand. Students will pay close attention to financial assitance awards and packages. Institutions with high US News ranks cannot rest on their laurels and assume that students will always select the top ranking school. Financial assistance is key to recruiting and enrolling Vietnamese students.
4. Students rely heavily on the internet for research and information gathering. In the last few years Vietnam has seen a huge increase in access to the internet and the amount of time young people spend on digital devices. While Facebook and YouTube are blocked in China they are not in Vietnam and students have embraced these two forms of social media.
5. Vietnamese students love videos. Internet videos such as YouTube, are hugely popular among Vietnamese young people. Anyone considering recruiting in Vietnam should pay careful attention to video as a means of attracting students. Better yet, marketing departments should take their videos and add Vietnamese subtitles or create videos in Vietnamese with current students from the country.
6. Vietnamese high school students simultaneously prepare for the Vietnamese college entrance exams while applying to American colleges. Unlike many Chinese students who opt out of the GaoKao and focus on an international education track, Vietnamese students prepare for the Vietnamese entrance exams while also preparing for admission to international universities. Many of these students consider American institutions as well as Australian, Chinese, Malaysian, etc. Vietnamese high school students have a lot on their plate when it come to post-secondary education preparation.
7. Community colleges are respected within Vietnamese society. Although community colleges are sometimes devalued or misunderstood in international circles, the Vietnamese seem quite comfortable with the idea of attending a community college and then matriculating into a four year institution. Given the cost savings and English language preparation offered by community colleges, they represent a nice option for Vietnamese students.
8. Job placement and post-graduation opportunities can outweigh rankings. As mentioned previously, while rankings are considered by Vietnamese families, there are other factors that can outweigh rankings. Families are particularly interested in knowing how students will fare post-graduation. This presents a marketing opportunity. The focus should be on post-graduation opportunities, particularly highlighting international students.
9. Word of mouth remains critical. I heard repeatedly the importance of word of mouth references for higher education institutions. Students are much more likely to consider and attend a college that a friend or family member has attended, even someone of very distant relation. Furthermore knowing that a Vietnamese community exists in the location of a college campus is appealing. Colleges and universities should better utilize alumni for recruitment purposes. The power of an alumnus who has had a positive experience at a particular institution is priceless.
10. Parents need a great deal of assistance to understand the US system of higher education. The Vietnamese higher education system is straightforward-- students complete the national exam and are then offered a space in a Vietnamese university. There isn't a complicated application process or the breadth of options available in the US. On the other hand the American system is complicated and unknown. Vietnamese families don't have a cultural framework to place the US college system. Helping parents to better understand the application process, in general, and specific institutions, as well, will greatly assist parents as they work with their children on applying to and enrolling in American institutions. Material provided in Vietnamese will be a lifesaver for parents.