Do you know the travel books from Lonely Planet? If you do, you probably love them as much as I do. If not, you should get to know them if you travel anywhere in the U.S. or in the world. They are great guides for your travels. What does that have to do with St. John's University in New York?
Well, they found a very clever way to utilize the Lonely Planet brand and had Lonely Planet publish a unique tour book for St. John's University.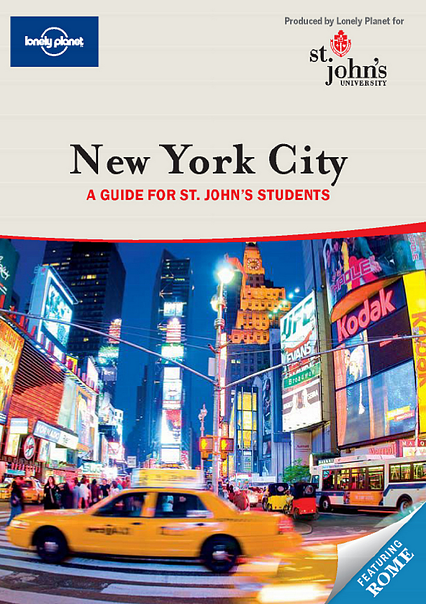 So first, congratulations to Bryan Gross, VP of Enrollment and David Follick, Director of Admissions and their team and please accept our digital award for your creative and unique marketing activity. We'll describe the St. John's Lonely Planet guide below. We don't work with St. John's University and don't know them all that well. But we have observed their marketing prowess in various channels and they seem to leverage their existing assets, in particular, their proximity to New York City.
This special guide offers a short introduction to the New York City area, a rather desired tourist destination -- excuse my bias, I'm a new NYC resident. The guide integrates and follows very nicely the St. John's locations (Queens - main campus, Manhattan - branch campuses) and introduces the university in the context of the area's tourist attractions. Since Lonely Planet is a travel guide, adding Rome as a destination felt very natural. As you may suspect, St. John's University has a campus for study abroad in Rome, Italy. Well, done.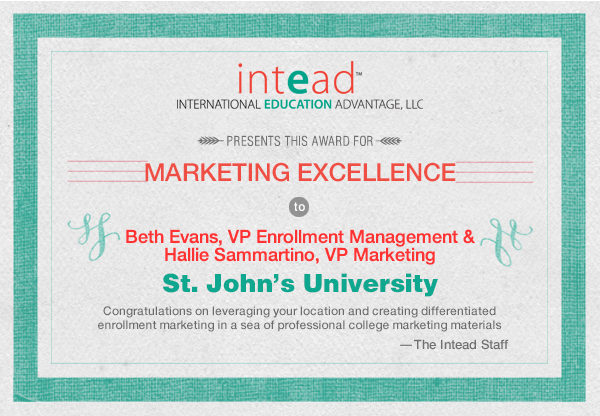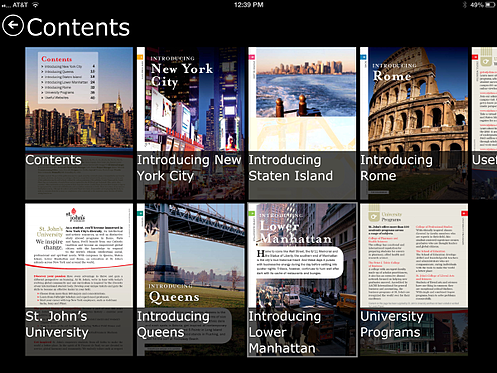 The admission's department introduces this attractive free travel guide to prospective students with an interesting twist. As a parent of a rising senior, I belong to the group of nagging parents with questions like, "What other colleges should my son consider?" The introductory letter addresses that "nagging parent" and introduces the guide as a way to entice students to check out the New York City area (see screenshot of email below).
Without access to the digital analytics which will obviously prove the open, click-through and download rates for the digital guide, we consider the email introduction and the integrated guide a text-book example for excellent enrollment marketing.
St. John's uses the email within the context of promoting their range of recruitment activities for prospective students:
inviting them for a campus visit

announcing their high school visits (linking to a well designed page with all the admissions officers, their local enrollment areas and a photo)

connecting via social media channels on Facebook and Twitter

touching base via email
and last but not least, a note to please forward this book to your parents. St. John's also promotes other attractive website features such as a virtual tour and student success stories.
I am quite certain that we are going to add this program idea to our next edition of the 88 Ways to Recruit International Students [Link]. This idea applies equally if not more to domestic students. We will research the costs and details of the program. Maybe St.John's is willing to share a few results with us to establish a return on investment for this marketing campaign.
Once again, congratulations on your well-designed marketing.