In addition to working for Intead as the Academic Advisor, I also work alongside high school students counseling and preparing them for the college application and admissions process. As an independent counselor I don't work for a specific high school or college. I am paid directly by my clients. I treat each family as if the students were my own children, eager to go into the world, but in need of advice to get to the next step. Because of my work with Intead I am incredibly interested in the great agent debate primarily because it affects our clients and their ability to recruit students, but more personally because, abroad, I would likely be assigned the title "agent." This post isn't intended to perpetuate the agent debate but given my unique perspective as one who works with students and parents, in the US and internationally, and who partners with universities, I have an ability to see these issues from numerous sides.
What has come to my attention over the last few weeks is the incredible challenge American and international students face with the application process this year. For those who may be less familiar, the Common Application launched a brand new version of their uber-popular application for the 2013-14 application cycle, known as CA4. It arrived with some fanfare over the summer when it was officially launched on August 1. This new version was in the works for quite a long time and was received with much interest and enthusiasm. Quickly problems arose, however, as numerous glitches with the software appeared. Over the last few months the Common Application folks have done a good job correcting glitches as they appear but with application deadlines looming, problems don't appear to be lessening in frequency or intensity. NPR posted an article on October 16 titled More Angst For College Applicants: A Glitchy Common App.
As an independent college counselor I am able to participate in an active Facebook group titled College Admissions Counselors which includes over 4600 professionals on both the high school and college sides of the process. With increasing frequency high school counselors have posted challenges they are facing with the Common Application, everything from their students' abilities to access their accounts to difficulty uploading required documents. This Facebook community has taken the time to answer colleagues' questions; geniality and the spirit of cooperation are evident. With early deadlines rapidly approaching and some priority deadlines already passing, the challenges that students and counselors face with the CA4 are reaching a breaking point. In fact, a number of universities have already pushed their deadlines forward in an effort to alleviate some of the challenges students and counselors face.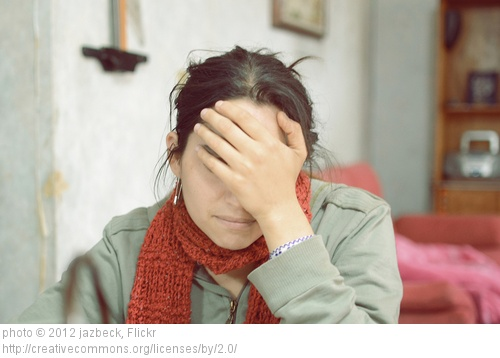 So what does all of this mean for international student recruitment? What does it mean for international student enrollment? I have some thoughts on that.
Many international students don't have a dedicated high school counselor to work with them to navigate the application process. Of course I believe that students should complete their own applications but the issues facing CA4 don't have to do with students inputing information correctly or writing their own essays. The issues are at a macro level and involve documents that don't "belong" to the student (transcript, counselor and teacher recommendations) being uploaded correctly and in a timely manner. If American counselors are consistently posting their frustrations and questions, what is an international high school student, who doesn't have a counselor, supposed to do? Therein lies one of the major problems of CA4 which exposes one of the conundrums of international student recruitment. International education agents are viewed with skepticism and sometimes outright hostility, but, and here's an important but, what are international students to do? How will they complete their Common Applications in the midst of such confusion?
While the Common Application is the application of choice for over 500 institutions, there are numerous schools that continue to use their own application. I try to imagine what it feels like to be a frustrated/confused/ambitious international student. If given the choice between completing the CA4 which is the source of much frustration or applying to non-Common Application colleges, wouldn't it be easier to apply to non-Common Application schools at this point? I wonder if there will be any noticeable change in international applications to Common App vs non-Common App schools. Perhaps not, but if these challenges continue over time, this may impact the schools to which international students apply.
International students face numerous challenges in applying to American colleges. By putting ourselves in their shoes we may develop a greater appreciation and understanding of what it's like to apply to American colleges.