What is the value of having studied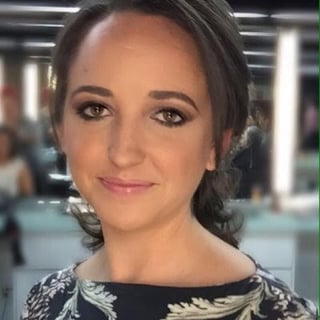 internationally? When international students return home, are they able to find work?
With the recent economic upheaval in Brazil, Cláudia Osna Geber's first-hand experience in that market is invaluable as we consider our international recruiting plans. If you are currently recruiting from Brazil or are planning to recruit international students from this country, Claudia's perspective is a MUST READ.
Cláudia is a native Brazilian who is now living in Curitiba after having lived in New York City with her husband for one year. During her time in the U.S., she enrolled at NYU and Manhattan Institute of Management taking classes in international business and integrated marketing. Cláudia also interned for Intead in our New York City office.
Now in the job-hunt process in Brazil's hyper-competitive market, Cláudia shares with us how her international study experience is being received by recruiters and employers in Brazil. And she shares her thoughts on the value of recruiting there today.
Brazil is currently facing an economic crisis and a situation of political instability. Unfortunately, Brazil is contending with a business climate so punishing that major projects across numerous sectors are being frozen or shrunk and for the first time since 1997. The government has failed to set aside any money to pay back creditors, inflation is above the central bank's target and unemployment is at a five-year high. Records show that since quarter 1 of 2004 there has not been a single quarter in which Brazil had simultaneously higher inflation and lower growth than during quarter 2 of 2015.
You may be thinking, "How is there a case for recruiting international students from the Brazilian market with all of the uncertainties affecting the government and economy?" Well, now more than ever Brazilian students are seeking an international educational experience to gain global perspective and be more marketable in the highly competitive Brazilian job market.
According to the Institute of Internatinal Education Open Doors Report, in 2014, the U.S. received more than 13,000 Brazilian students, a 13% increase from 2013. In 2015, the U.S. received 23,675 students from Brazil, a 78.2% increase in just one year. And Brazil ranks as the 10th leading country sending students to North American universities. Universities in New York City and Calfornia historically have drawn the most Brazilian students. (Check out the report.)
One of the reasons Brazil has been sending more and more students is because of government investment in sponsorships.
The Brazilian government offers a specific scholarship program to undergraduate, graduate and PhD students called Science Without Borders. A joint effort of the Ministry of Education (MEC) and the Ministry of Science and Technology (MCT), "the program seeks to strengthen and expand the initiatives of science and technology, innovation and competitiveness through international mobility of undergraduate and graduate students and researchers."
See Intead's Blogpost from September 2014 on this topic here. Or listen to our Podcast about entering the Brazilian market with Vicki Seefeldt West, Senior Assistant Director of Undergraduate Admissions and International Student Recruitment at Ohio University from last January.
Students seeking education in the STEM areas (science, technology, engineering and math) are eligible for scholarship which allows students to study abroad for up to 12 months. The scholarship is tied to a promise to return to Brazil to complete their degree. The government is seeking to bring globally educated Brazilians back to Brazil.
Between 2011 and 2015 the government sponsored more than 70,000 students at top universities worldwide. This program partners with 26 countries, including the U.S. Learn more about the program and its benefits here.
However, because of economic and political tensions, the Brazilian government has been forced to drastically reduce the budget for its Science Without Borders program. But that does not mean that Brazilians with private funds for studying abroad are any less interested in the possibilities of an international education. And these students are more incentived than ever to stand out in the job market.
More and more students are finding that they need to differentiate themselves in order to be recognized by potential employers because Brazil's economic crisis. Jobs and interviews are more competitive than ever. My personal experiences studying and working abroad have given me an edge in the interviews I have been on since my return to Brazil after living in New York City for a year. Between my university experience and my work for Intead, I am ahead of the game.
This kind of international experience, studying, working and living outside of Brazil, is something that employers in-country take notice of. People with these international experiences have practice speaking other languages, have a larger world view and have had exposure to businesses all over the world—an essential reason students in Brazil are eager to study and work abroad.
One of the differences between the U.S. and Brazil is the unique courses that are offered by U.S. universities. One of the courses I took was in international business. In Brazil, courses like these are not offered often or with much variety. Brazilian students are often looking for courses that will help them expand their worldview, and make them more marketable to employers.
In my interviews, recruiters have taken notice of my international travel, my working experience and my English skills. They are intrigued to know more about what I learned, how and why my experience was so rewarding and how I can apply the skills and experiences to the job and the company in Brazil.
There are international student recruiting opportunities in my country. There are students with financial capacity looking for a competitive edge. Given Brazil's past growth in student mobility, I foresee the growth trend continuing even if at a slower pace. It's hard to beat 78% growth ;-).
Here's the bottom line: Your academic programs are the hook and the job market edge you offer students is going to get them to take notice. Start your marketing engines now!