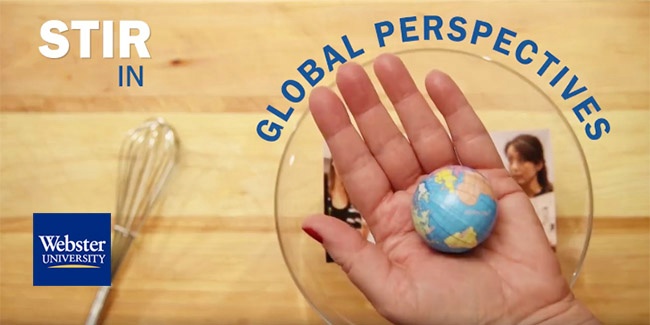 Have we talked enough about telling compelling stories lately? If we haven't, here is a friendly reminder. Compelling content is key to engaging your target audience. And as a university, your target audience happens to have some of the most tech-savvy people on the Internet today…and not because of their technical training, simply because of their age. Seems like they were all born with a cell phone in hand.
What we're saying is, your prospective domestic and international students spend a lot of time online and on social media. They visit university pages to find out more information about academics and programs, and they visit universities' social media pages to learn more about the culture, campus, the surrounding area and student life.
They want to know, "Will I fit in here?" and then they go online thinking, "Let's see what their social media feeds look like."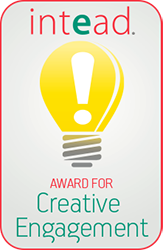 Here's the Pro Tip: When they check out your social media, there better be some compelling videos: Inspiring. Clever. Goofy. Engaging. Convincing.
Let's check in with Emily who found some excellent (totally worth the click) examples to point us in the right direction. Congratulations to both of our winners: two more universities have won the coveted Intead Award for Creative Engagement.
(Framable certificates are on their way!)
We are all engaged by great video, right? And what do we do when something really captures us? We share it online. Your target audience does this daily. Wait, did I say daily? I meant hourly. Not kidding.
Recently, our staff was introduced to this video by Western Sydney University in Sydney, Australia. The video highlights the inspiring story of Deng Thiak Adut, who went from refugee to lawyer with the assistance of Western Sydney University.

And we also recently came across a video by Webster University, in St. Louis, Missouri. Playing on the popular cooking videos seen on Facebook, this video shows all of the ingredients needed to obtain a quality education at Webster University. The end product: successful completion of a degree.
These videos are extremely different. The video by Western Sydney has very dramatic music and images, meant to truly inspire prospective students to reach a higher potential through education. While Webster's video is playful and light, showing students the best parts of academics and student life coming together to provide a great experience. And while Western Sydney's video was a very expensive production, the Webster video could easily be replicated on a low budget.
But what they both have in common is compelling and engaging content, which is oh so sharable...
Both videos tell a complete story. We talked about this concept of storytelling rather recently in the

Education Outcomes and Marketing Your University

post (also food-related, go figure). Students like to know what happens next. What happens after they graduate? What can they do with their degree? But also, how do they get there? Each video provides a glimpse of what goes into life as a student at each university. And while not every student is going to be a refugee turned lawyer, there is a story here about following dreams that will resonate with prospective students.
Both videos show off each university's brand. In Webster's case, the video quite literally shows off elements of the university from academics, to professors, to student involvement coming together as the recipe for success. The Western Sydney video doesn't end before making sure the university is highlighted to the fullest. "Unlimited" is now a word that's associated with Western Sydney's brand because the video provided an inspiring example of the endless opportunities that they offer their students.
Both videos make students feel at home. Though this might not seem as obvious or important, speaking as a student who studied abroad several times, it is! Knowing that other international students are on a campus and thriving is a big deal. It's what shows students that they will be more than just another international student, but that they can fit in and succeed on campus.
Because your prospective international students are half way across the world and likely have not visited your campus, they want to understand what it will be like when they arrive and learn to live in your environment. So, both videos provide examples of what international students will experience on campus.
The three principles of both videos are important. Both videos show a story that goes from beginning to end, that follows along with the institution's branding and appeals directly to international students. Students are becoming increasingly interested in heading to campuses that already have a global student body. It doesn't have to cost a lot, but it does have to capture their attention and be engaging.
If you want to compete and scale your international student recruiting, video is a critical element of your digital, sharable marketing tool kit.
The bar for being compelling and engaging has been set. Now you know how high you need to jump!