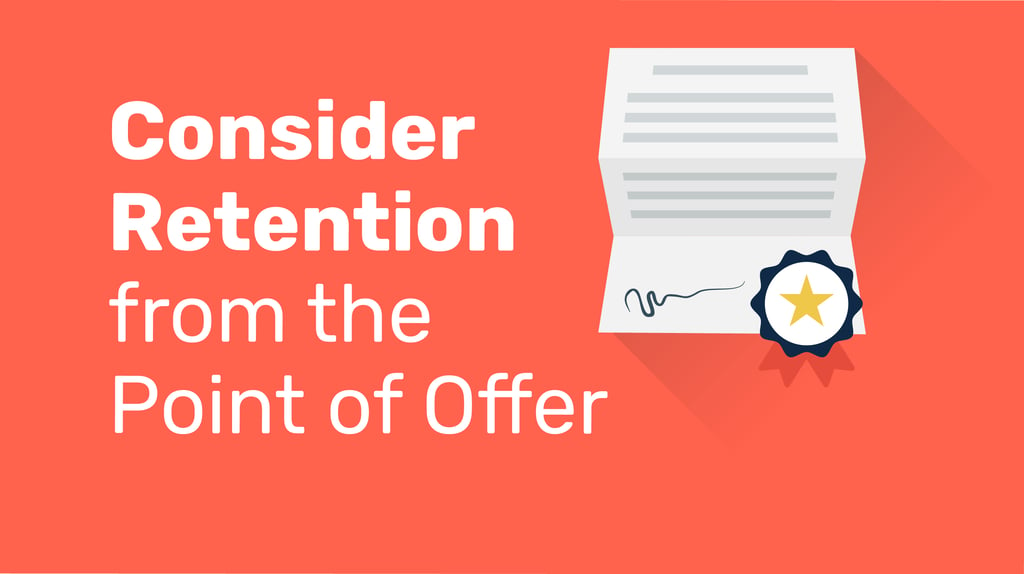 Let's start with a Happy Diwali to all our friends who celebrate! We share wishes for prosperity, wisdom and peace to all. And with those well wishes, we want to consider ideas about student retention this week.
When do you start thinking about student retention? Have you looked at your retention data lately? Our thought: we all need to think about retention from the get go, from the point of the admissions offer.
This week's post offers perspective on the advantages of this approach and some tips you'll want to consider as part of your communications plan. If your retention stats are not where they should be, and those stats will vary by type of institution and program, this post is for you. Frankly, even if your retention stats are where you want them to be, this post is probably still a good one for you.
Want to learn more from us? Intead will be at NAFSA Region X in Princeton, NJ, October 23-25. Two presentations with our latest recruitment insights:
International Recruiting…From Your Backyard

with Bill Mena, Director of Boarding and International Admissions at Sandy Spring Friends School in Maryland, and

Know Your Chinese Audience: Using Personas to Guide Your Marketing

with Ita Hemouet, Director of Admissions, International Research & Strategy from Massachusetts College of Pharmacy and Health Sciences University in Boston.
...or set up a time to meet us for coffee! We can always use an excuse for that extra cup of joe!
Not heading to Princeton this month? How about Florida in December? Our team will be at AIRC (Dec. 6-9) and ICEF (Dec. 11-13). And of course there is AIEA in DC (Feb 18-21). So many opportunities to meet and discuss our latest research (4 new e-books heading your way in the coming months - Shhhh! We are keeping that quiet right now).
But if you REALLY want to learn from the best of the best, check out our faculty at the 2nd Annual International Student Recruitment Bootcamp in San Diego (Feb 11-13). This small, hands on workshop format is for a select set of institutions making a real commitment to improving their international student recruitment program.
Meanwhile, in this week's blog we are considering retention. Retention starts with the offer of acceptance to your institution. That might seem like a bold statement – a shift in perspective, but we like to think that it should be intuitive. When you offer a student a place at your institution, you are committing to the entire process of maintaining that relationship until the point of graduation and beyond.
While it might seem hard to believe that extra effort focused on retention this early in their university process will impact your prospective students' decisions down the road – we assure you that it can. Build your relationships early and often. Let's take it from the beginning. Read on...
What's in an Offer?
You know firsthand the enthusiasm of prospective students opening their college acceptance letters. It is no small celebration! Imagine that same excitement after months of working on visa approval and clarifying how on earth you are going to move to another country… The Intead team can tell you from our own experiences, it is doubly exciting – and doubly frightening.
That's why placing extra significance on the acceptance and offer process for your international students is so important. It will help solidify their attachment to your university.
Build Personal Relationships – Early!
As a recruiter, your behavior can often create the first impression of your university. Maintaining a friendly, welcoming face might seem like the easiest suggestion on the list. However, we all know too well how exhausting recruitment travel and your day-to-day schedule can be. As you get busy, tired, overwhelmed, you might be tempted to slow down, or make tiny missteps in the early phases of the communication process.
Unfortunately, it's all about first impressions, and often you only get one chance. Maintaining enthusiastic, constructive communication throughout the initial phases of the recruitment process creates a positive outlook on your institution that doesn't shake easily. This includes making the offer of acceptance feel personal, memorable and valuable for the student. Bottom line: Keep smiling through the jetlag.
Collaborate
Can you get your faculty involved in the process of delivering the offer? This might not come as a surprise to you with the tech-savvy generation that you are recruiting, but many of your prospective students will use their tech skills to get to know their professors before accepting your offer and arriving on campus. Why not include a personal note from a professor in your offer package?
Can you send out a short video of professors and other staff members congratulating the achievement? This personal connection can build your relationship with prospective students and be an early catalyst for long-term relationships between your faculty and students. And as a prospective student, don't you think it would just feel good to be recognized? Since yours is not the only acceptance letter these students will receive, make your offer stand out.
Starting Before the Offer: Credential Evaluation
We all know the complications of reviewing foreign credentials. 40 credits? 40 ECTS? College? University? It can be difficult to spot the differences, and this can land students in a difficult spot.
If they aren't prepared to be on your campus, then they likely won't stay – nor should they. When students face preventable problems in the classroom, it makes it impossible for them to stick with your university no matter how good the rest of the experience has been.
So, starting from the beginning means ensuring that you only accept the students that fit your academic requirements. This should mean carefully reviewing all credentials in English through an accredited evaluator like ECE, or other credential evaluation servcies, to avoid any potential confusion.
Side note: one value of outsourcing your credential evaluation process is your ability to focus your staff positions on engaging and interacting with prospective student. Just imagine your ability to provide great, personalized customer service to all those international applicants because you have additional staff doing skype calls with them rather than processing paperwork that other experts could easily do.
Many administrators lose sight of this reality. The most valuable thing your in-house staff can do is share their enthusiastic excitement about your institution with prospective students. The time they spend doing anything other than that is time lost.
Align Expectations
Give students a clear and honest view of your institution. It is wonderful to show off your greatest attributes, but if your university is in a rural area, don't make it appear as though you have all the qualities of a big city university. Students need accurate information on which to base their decisions.
Anything less than accurate will result in dissatisfied student who tend to send a heck of lot of sad social media back home. You're likely to lose the student and many prospective students in the process.
This is just as important internally. Prepare your faculty to work with international students. Let students know that everyone at the university is invested in their success – that level of care extends beyond the recruitment team.
Training your professors and advisors to have answers for the challenges that your international students face will help everyone know what to expect and avoid unnecessary challenges. Culture shock and adjustment to the new environment can be complex. It is imperative that international students know when they receive the offer to study at your institution that they won't be left behind because they aren't domestic students.
Clarify your Enrollment Goals – Clarify Them Again
How often do you update your recruitment goals? Do your goals match what you actually want to get out of your recruitment activities? Are all your goals related to numbers, or do some refer to campus culture?

Rethinking your goals and making them known to the staff and faculty you collaborate with throughout the campus can transform your recruiting efforts.
Easier said than done, we know! Still, encouraging a widespread understanding and alignment around international student recruitment and international student experience at your university makes it easier for faculty and staff to relate to international students when they arrive and as they adjust and thrive.
Your mission: Envision how you would like international students to enrich your campus and then equip everyone with the tools they need to get your institution there. Go ahead, we'll wait. ;-)
Evaluate Your Process
Evaluate your own process and the processes your staff use. If you aren't checking in regularly to see what is working and what isn't, then you aren't making changes toward better recruitment and retention.
We all know that recruiting students is important.We also know that it is much cheaper to retain the ones you already have.
It may be easy to forget that recruitment is a very personal experience when you are dealing with hundreds or thousands of prospective students, but for each student, this is highly personal. Treating the entire process as such and really focusing on the individuals will help you create an environment that is welcoming and friendly. This starts from point of contact, through your offer and throughout their entire academic experience.
Need to know more about retention? NAFSA has plenty of information. Check out this list of retention related articles and grab what you need.