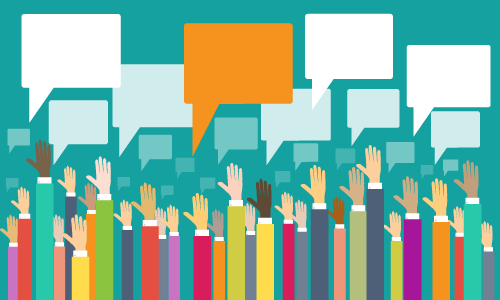 …Can be found on our blog! Or, at least that's our goal! We want our blog to be a trusted source of information to help you make strategic marketing and international student recruitment decisions. We choose our post topics based on current trends, countries of interest and the latest tools in marketing and recruiting. So we are asking, which topics most interest you?
Take our quick 6-question survey and guide our work to meet your needs!
We will be taking our usual summer hiatus from the blog starting July 6, but before we do, we want to know what topics are most helpful to you. When we return in September, we'll focus our posts to help you move further and faster in your international recruiting efforts.
Please take our short, 6-question survey below!
As one of our loyal and regular readers, you will be pleased to know that we'll be working hard all summer on our blog, AND on the second iteration of our Know Your Neighborhood report.
You may have heard, but just in case you haven't…in conjunction with our partners at FPPEDUMedia, we surveyed 1.2 million international students all over the world about how current political and economic events have influenced their study abroad decisions. More than 40,000 responses came in, from 118 countries, in just 7 days! And we can't wait to share the full report with you. We presented our initial findings at NAFSA in Denver and you can still get the slides HERE.
Sign up to receive the full report, and download our first Know Your Neighborhood Report here.
We will also be preparing for the fall conference circuit including the NAFSA Region XI conference in October, and the AIRC and ICEF conferences in Miami in December. Let us know which conferences you will be attending!
We hope you have a great and productive summer! We'll be thinking of you.
- The Intead Team