I recently had the pleasure of connecting with Lavinia Yang, Executive Director of First Study, a Taiwanese education consultancy. Ms. Yang shared in depth responses about the recruiting landscape in Taiwan. Higher education professionals with an interest in developing or expanding recruitment in Taiwan should read Ms. Yang's insightful responses to my questions.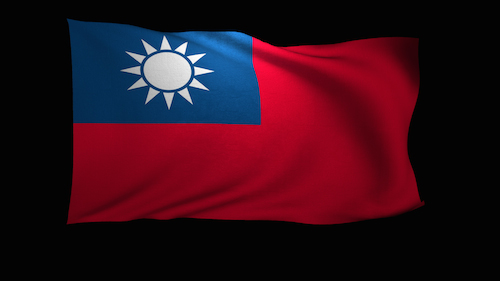 Lisa Cynamon Mayers (LCM): What factors are most important for Taiwanese students in researching, applying, and selecting a higher education institution? Rank? Cost? Location?

Lavinia Yang (LY): Taiwanese students are very intelligent, in the sense that they will research, filter, and analyze information from different sources before they finally make a decision on the programs or schools to attend. On average, they might approach 3-10 different sources to gain information in order to help make the best decision. The factors are viewed differently by different individuals, as everyone has their own preferences. Having said so, ranking is still a very important deciding factor, yet, so are cost and location.
If I have to rank the importance of these 3 major factors, it will 1. Ranking (Reputation), 2. Cost, 3. Location. However, this is the ideal situation for those who want and can afford higher education, or with families to support them. There are more and more people in Taiwan who are cost conscious and who start to choose shorter, more economical programs or destinations. Scholarships are also of interest and are sometimes necessary when people choose schools.
LCM: How do Taiwanese students research international institutions? Websites? Social media? Email? College fairs?

LY: Word of mouth is always the most reliable source to students and families in Taiwan. However, Taiwanese students also rely heavily on internet information. Before choosing a school, a student will most likely ask people they know to get first-hand opinions. Then, the student will go online to various forums where people discuss studying abroad or a specific institution/program to verify the information they have received previously. Sometimes, students will do their own research and then they will go to social media, college fairs, or educational consultants to find out more information. Internet information can be powerful, yet face-to-face communication usually does the magic. That is when the educational consultants come in to provide professional, ethical, and quality services to the ones in need.
LCM: What is the agent landscape in Taiwan?
LY: The agent population is nearly overloaded in Taiwan, to be honest. There are more than 300 agencies in Taiwan but not many can truly deliver quality. It is partly because many agencies are not focused on consulting services but also on exam and test preparations. Sometimes the consultants do not possess overseas experiences to be professional enough while advising students where to go or what to do. This is actually why First Study was born and decided to give a boost to the Taiwanese education industry. First Study's founder has a true passion for education, has been involved in the industry for many years, and possesses the real career experiences overseas in admissions and business development for a reputable private US Business School. Taiwanese students need agents who truly care about their education and career development, who offer them ethical and less business- influenced advice for them to pursue educational excellence.
LCM: What advice can you offer institutions that would like to recruit Taiwanese students? What is the best way for these institutions to engage with Taiwanese students? To what extent do institutions need to connect with agents?

LY: The best way to recruit and engage with Taiwanese students is to be professional and localized. Taiwanese students prefer to meet and interact with schools but most of the time with agents' assistance and support. That is to say, Taiwanese students are shy with some language barriers, and are not familiar with the recruiting process of each institution. The perfect scenario happens when agents come in to assist and act as a bridge for both parties.
Every market has its own personality. For the Taiwanese market, I think it is more efficient and effective when institutions work with reliable agents to recruit and engage students and families in Taiwan because of the reality of the language barrier and the importance of relationship building, especially among parents who are usually the decision-makers or at least a huge influence on the students.
It would not be very economical for institutions to hire recruiters or send them on trips to countries to recruit. It is simply a huge expense with no guarantee in results. If institutions can find and work with several reliable agents, the best way going forward would be to assist and invest in local marketing, such as organizing events like webinars or info-sessions and let the agents do the magic for you.
LCM: What are the most popular social media channels in Taiwan? Are Facebook, Twitter and We Chat the most popular? Are there other homegrown varieties that engage many students?
LY: The above channels are all very popular, as well as, Instagram. The most engaging platform is Facebook. Taiwanese are now the biggest users of Facebook in Asia, recently announced by Facebook officials in 2013. Go figure.
LCM: Who helps Taiwanese students make decisions? Parents? Agents? School counselors?
LY: All of the above. However, it depends on which regard. Parents would be the decision makers on where, when, and what the student is going to study because 90% of the parents are the sponsors. There are probably 10% being entirely self- sponsored. On the other hand, agents can have overall influence on both parents and students because of the industry experience and professionalism. Families and students rely on agents' advice and suggestions most of the time. Hence this is why I brought up earlier that ethics is extremely important in this industry.
LCM: Where are the best places to recruit Taiwanese students? International schools? Local schools? First tier cities? Second tier cities?
LY: There is never a "best" place because the students can come from anywhere and what the schools are looking for can be very different as well.
Most Taiwanese would dream about going abroad to gain international educational experiences. The students are spread quite equally around different cities or school systems. Instead of asking for the "best" places, maybe a better question is "what types of students can schools expect from different places?"
Tier 1 & 2 cities: less financial concern; more emphasis on quality and reputation of the program and institution; ranking is extremely important. Family expectations.
International/private schools: least financial concern; reputation and quality of program/institution is the key, however, career development is also important.
Local schools: financial concern may be higher; ranking/reputation and quality of program are important; scholarships can be attractive; career opportunity is the most important.
LCM: In addition to the US, where else do Taiwanese students choose to study abroad? Is there a preference for Australia over the US? Canada over the US?
LY: Although the US may not have the best welfare system in the world, it still remains the most popular destination for Taiwanese students mainly because of the overall strength and investment in the US educational system. Taiwanese students and families would, no doubt, always pursue the best quality of education and career opportunities whenever possible, especially with Optional Practical Training (OPT). It simply makes the investment more worthwhile.
The UK and Canada come in second place, while Australia is the third, though most people go for the Working Holidays instead. To go deeper, the UK is a growing trend because of the time and expense consumed is much less than in the US. The welfare system, especially the National Insurance (Medical System) is well organized, affordable or even free, and very much in people's favor. On the other hand, being in the UK or Europe, students can easily indulge in historical and multicultural environments, which is a big plus in understanding and experiencing cultural difference.
A very special thanks to Lavinia Yang, Executive Director of First Study. Without her vast knowledge this article would not have been possible. For more information about First Study and recruitment of Taiwanese students, please contact Ms. Yang. Additional information about First Study can be found on Facebook.