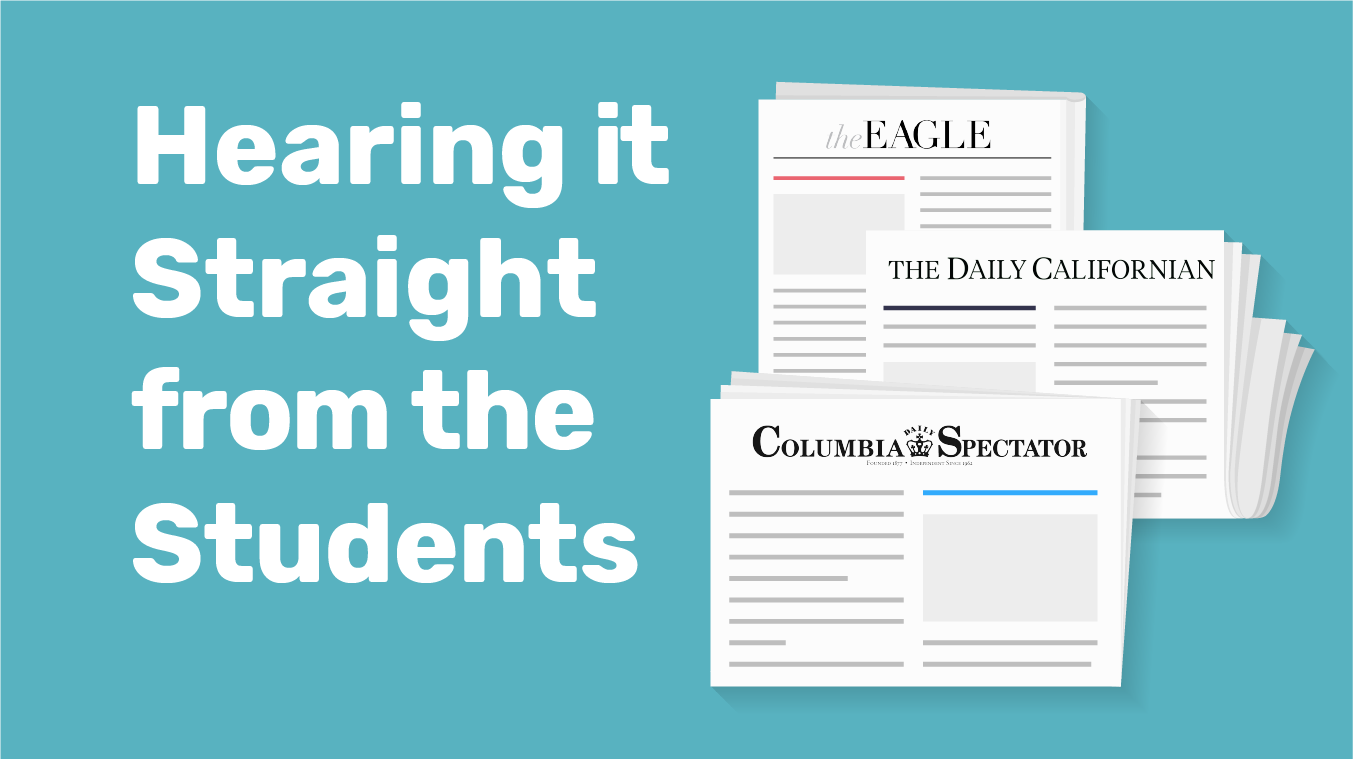 You can't do international student recruitment well unless you get (as in understand) international students. Given the diversity of this population (we're talking millions of unique individuals from all around the world, after all!) — really getting international is easier said than done.
The longer you do this kind of work, the better you understand international students' motivations, goals, and experiences on U.S. campuses. That understanding can shape your international personas, which should in turn shape all of your communications.
Knowing your market is a career-long pursuit—you never finish learning as markets continually change. We are in a changing market environment right now. Student mobility is shifting. Canada is hot. The US is strong as a destination but seeing declining numbers. More countries are investing in recruiting activities (Germany, India, China, Japan, Russia, to name just a few). Ensuring your international student recruitment strategy incorporates the voice of the international student is more important now than ever.
This is what it is about right now: Disseminating believable messages of student academic and, more importantly, career success is vital to your recruitment efforts.
There's no better source of authentic information than the students living and learning on your own institution's campus. And what better source than students studying business communications and journalism?
This week we share the thoughts of three talented international student columnists to follow for extra insights. On this American Independence Day, we figured you might enjoy something you can read while lounging poolside, lakeside, with an ocean view, or in the shade while waiting for the grill to heat up.
Consider this: who will you share this marketing insight with on your campus to get your institution's brand a bit more global attention?
Kudos to these three journalists. And happy reading!
Alejandra Márquez, Daily Californian, U.C. Berkeley
Márquez, a staff writer for U.C. Berkeley's Daily Californian, is from Mexico and spent some of her childhood in Puerto Rico. She writes a regular "Alien on Campus" column about her experiences as an international student. Her column is sometimes funny, sometimes serious, but always insightful.
Take, for example, her February 2018 article about having a first name that could be difficult for her Berkeley classmates to pronounce. Despite considering adopting alternatives like Andra or her middle name, Sofía, she ultimately found that using her real name was both feasible and important:
"After my first semester, I've come to understand that my culture is valued, and it makes up a large part of who I am. I sometimes still waver between saying the English and Spanish pronunciation of my name, but I've learned to be open about my identity and my past. And I'm glad I did, because it has helped me build stronger and more authentic friendships — friendships where we can talk about our insecurities and differences.
So to the people I meet at UC Berkeley and at any other place I might go to in the future: Hi, my name is Alejandra. Please don't call me by anything else."
Sonikka Loganathan, The Eagle, American University
Loganathan, an American University student who attended high school in India, writes compelling about her observations as an international student. We particularly suggest her June 2017 piece about cultural differences between the U.S. and India, "America's Monopoly on Enthusiasm." It will get you thinking about the cultural nuances that your international students need to adjust to, on top of all the other big changes they are facing in a new place.
"Of all the things that I found myself needing to adjust to, one of the oddest ones was the fact that everyone used exclamation marks when they texted me. "Hey! It was so great meeting you, wanna get coffee?!," a friend texted me one day.
Texts like these left me bewildered. Was this girl yelling at me to get coffee with her? Was this how sororities recruited people, by aggressively texting other girls? Are people here just crazy? No. This was just an average American being enthusiastic.
Eventually I caught on, and if you text me now, I will probably reply with some exclamation marks. But my friends back home don't understand why I do so."
Liberty Martin, The Columbia Daily Spectator, Columbia University
Martin, a new columnist for The Columbia Daily Spectator, caught our attention with her chronicle of life as a London-born, Jamaican-British student studying in an Ivy League university. In "Oi, Let's Talk about Inequality between International Students," she writes about the implications of the question "what school did you go to?" when asked by other British students on campus. What subtle stigmas may your international students be facing—and how is your university helping to combat them?
"Self-belief, marred by systems of classism and racism, is one of the largest obstacles when applying to elite universities for people of my background. Before I was told by a teacher that I was smart enough to go to an elite institution, I never even thought to imagine myself in those spaces because I was not represented. The majority of people from Britain going to these colleges are middle- or upper-class and white, which meant that I barely knew of people like me who also attended. The shame is, I was just as academically capable of going to top colleges before and after I was told—the only difference was that I wasn't aware."
Giving Your Prospective International Students the DL
These student journalists are putting out great messages that are going to be shared. Their honesty is clear and their experiences are real. This is part of what an American education is all about. Consider your Business Communications and Journalism students. Isn't there a professor eager to help you with this student-focused project?
There are people all around you willing to help you tell your university's story.
If your university has found success doing this kind of thing, share it in the comments below.