Here it is. Delivered fresh to your mailbox. Another exciting edition of the Intead Index, one in a series of indices that provides you with all of the information you need to make informed decisions.
In this edition we provide you with a comprehensive chart outlining the many credential evaluation companies.
We cover a variety of information sources, marketing and technology services international university admissions and marketing departments purchase or use regularly. We will publish the lists regularly on the blog over the next few months.
We've completed a comprehensive book of lists and will continue to add to it. To receive the book, simply click on the image below to register: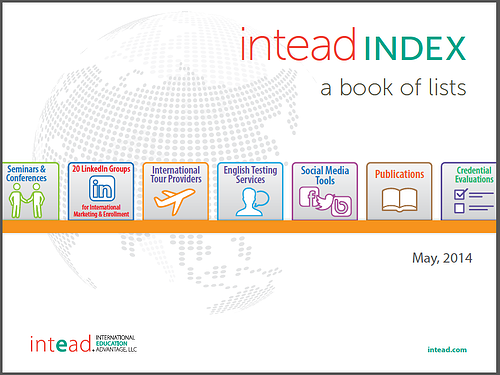 While we'd like to think that our research is comprehensive, we know that there might be service providers we inadvertently overlooked. That's where you, our loyal readers, come into the picture. We welcome your comments and additions to the lists. Feel free to use the provided link to share your feedback.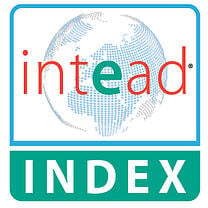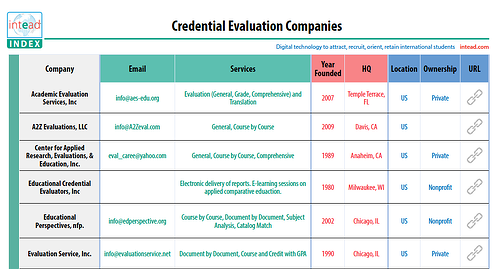 This week we're sharing our Intead Index of Credential Evaluation Companies. Some of you choose to do credential evaluation in-house, while others engage the services of the companies noted in our chart. Many of these credential evaluators also offer additional services including research in international higher education, seminars and more.
Do you have other ideas? Be sure to share those with us through the link on the Index.
Our Intead Index of Credential Evaluation Companies. Download it for free!