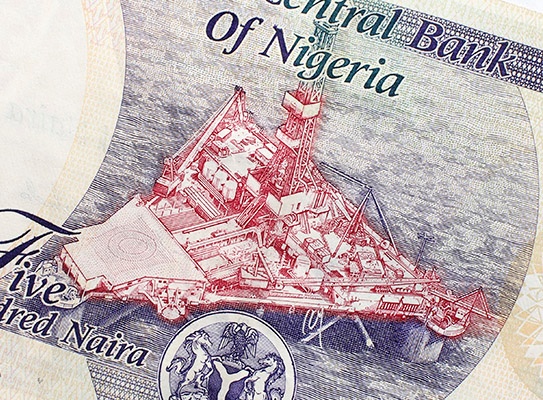 In last week's introductory post Africa's Competitive Edge on international student recruitment in Africa, we set the scene. Though the economies in many countries have seen hard times recently, the momentum of students in both North and Sub-Saharan Africa seeking to study in the U.S. and other places around the world is increasing. Documenting the trend: increasing numbers of competitive SAT scores being sent from Nigerian students to U.S. universities.
Today, we will share our thoughts on the trends and opportunities of student recruiting specifically in Nigeria—the largest sending country in Africa in 2015. Almost 9,500 students from Nigeria are studying in the U.S. today. Let's look at a few ideas about how to market to this particular group of students. There is a lot to learn about this country to be successful in your recruiting efforts. We want to get you started.
Nigeria has continually made lists as one of the fastest growing economies in recent years and has the largest GDP in Sub-Saharan Africa. The majority of its 183.5 million population is under the age of 25 -- 63% in 2013 according to World Education News & Reviews (WENR).
Despite recently falling oil prices, Nigeria's GDP is still the highest in Africa and its economy is still one of the fastest growing. Global Finance reports that over the last 10 years, their average rate of GDP change has been a positive 7.6%. Realistically, we may see some serious changes in Nigeria's economic stability in the near future based on the oil and gas industry pressures and China's recent economic woes. China has been a significant investor in Nigeria's economic growth and is a major trading partner here.
The rise of the middle class is giving more students the means for tertiary education and making it more important to get a post-secondary degree. In a 2014 article, the ICEF Monitor stressed this fact by quoting The Parthenon Group, "Education now ranks as one of the most important requirements of the African middle class." In 2013, WENR reports the literacy rate was 72.1% for youth aged 15-24. And though secondary enrollment as a percentage of total secondary-age population stands at just 44%, parents are showing just how much they value their children's education by choosing to send them to private schools more and more often.
We often talk about outcomes in this blog. With a fast growing economy such as Nigeria's, business growth depends on an educated workforce. Employment opportunities here are expanding. Business, engineering, science and healthcare degrees are in higher demand along with many other academic paths that will lead to a job. There's the outcome that justifies the investment.
Nigerian parents and students see these opportunities. Explaining how your institution can prepare these aspiring workers is essential. The trick is to differentiate your institution from all the others making the same claim.
In country, Nigerian universities are struggling to keep up with the growing demand for higher education. In fact, in 2015, the ICEF Monitor reported that universities in Nigeria were only able to accept 520,000 of the 1,735,720 students who took the country's national entrance exam.
Nigeria's National Universities Commission has promised nine new private universities, yet many are arguing that this quick fix isn't adequate. In an attempt to catch up with the student population, the number of universities jumped from 51 to 128 between 2005 and 2013. Total tertiary enrollment in Nigeria is expected to double by 2024. That's a lot of growth in the next 8 years!
WENR reports that quality has suffered as universities are stretched to the limit to hold more students with limited resources. The rise of the middle class has been steady and students and parents aren't waiting on Nigerian universities to meet their needs.
Most of these students are looking to the UK, which hosted 17,920 Nigerian students in 2014/2015, according to the UK Council for International Student Affairs. Growth in the U.S. has been fairly steady. In 2015, the Institute of International Education (IIE) reported that 9,494 Nigerian students were studying in U.S. institutions, making it the largest source of students from Africa to the U.S.
So, who are these Nigerian students? IIE reports that the majority, 50.2%, are undergraduates. 35% are studying at the graduate level and only 12.6% came to the U.S. for practical training. WENR data suggests that 77% of Nigerian students can be considered "Highfliers" or "Strivers." Both student segments are highly prepared academically. Because Nigeria is an English speaking country, language barrier is generally not an issue.
In May of 2014, UNESCO Institute for Statistics indicated that there were 52,066 outward-bound Nigerian students. Their rankings show the U.S. as the third most popular destination for Nigerian students, with Ghana filling in the number two slot. As you can see, the market is there, but there is stiff competition when recruiting from Nigeria. So, the question is, how do U.S. universities face the competition?
Local Connections
The ICEF Monitor article includes some essential information in this area from Mark Brooks, a consultant who works in the region, who points out that in country connections are key. He suggests that Nigerian schools are looking to develop relationships. Naturally, these relationships can only be formed with extensive research into the region's cultural and historic background. Focusing on a few schools and relationships can really go a long way in a country with so much mobility.
Alumni
WENR echoes the call for more relationship building in Nigeria. Interviews they've conducted suggest that reaching out to international schools in Nigeria is an important way to find undergraduate prospects. One further tip WENR offers is to get your alumni involved. Student ambassador programs can be a great way to showcase the achievements of your alumni in order to inspire interest in your institution. Alumni career success is living proof of the value of your institution's academic program.
Social Media
Nigeria is an extremely social country online. Data from We Are Social shows that there are 70.3 million active Internet users in Nigeria and 13.6 million active social media accounts, 12.4 million of which are accessed via mobile devices, which are increasing in importance.
As you have seen us say before in this blog, all of the students you want to recruit, who have the capacity to study abroad, have a smart phone. 76% of web page views are counted from mobile devices. Nigeria is a particularly easy market to hit via social media since it is an English speaking country. With the increase in online usage, Nigerian students are easy to contact and easy to communicate with.
Bottom Line: Nigeria is quickly becoming a serious market opportunity for more proactive international student recruitment. Though it shares obvious cultural and historical ties with the UK , there is a clear interest among Nigerian students (and parents) in studying in the U.S. With the right mix of digital marketing, on-the-ground partnerships and alumni stories/connections, there are real opportunities for your institution to draw from this market. And as we mentioned last week, there may be far less competition from other U.S. universities than you will find in other, more popular international markets.
Next Week, in Part III of this series, we will compare the international student recruiting landscape in Nigeria to the recruiting landscape in Kenya (The African country with the second largest number of students studying in the U.S.) and how best to focus your institution's recruitment efforts.