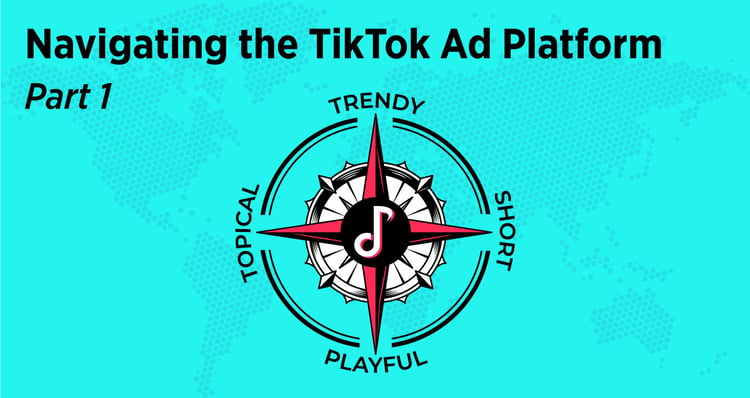 Is TikTok effective for student recruitment advertising? An increasingly common head scratching good question.

Without giving it too much thought, you might assume, "Of course it is." After all, isn't TikTok the one surefire spot to find every Gen Z-er and their Gen Alpha sibs?


---
Opportunities to Meet In Person
The Intead team is gearing up for some amazing presentations and we hope you can join us.
AIRC Annual Conference – we'll be offering our full day digital marketing workshop here in Phoenix, Dec 6-9, 2023
ICEF North America Workshop in Miami, Dec 11-13, 2023
Let us know if you'll come share a cup of coffee and a conversation about all things global and digital (info@intead.com)
---
Continuing with the Tao of Tik Tok, statistics like these are telling:
76% of Gen Z say they use TikTok, surpassing even YouTube with a 71% Gen Z saturation rate, and Instagram at 66%. (source: YPulse)

As of July 2023, TikTok had 122 million users in the US alone, followed by 100 million in Indonesia, 83 million in Brazil, 63 million in Mexico, 45 million in Vietnam. (source: Statista)

As of November 2022, Douyin (China's TikTok) had over 700 million active users, more than one-third of whom are under the age of 26. (source: Value Planet, Diesel Smart Numbers) Note: Douyin's interactive format is the same as Tik Tok (same company), but the advertising platform in China is entirely separate from the platform for the rest of the world.

The number of

TikTok users

are projected to grow to 955+ million by 2025. (source: Statista)

25% of the TikTok audience is under 20 years old, as are many of your prospective students. (source: Exploding Topics)

68% of

TikTok users

find its advertising content unique and different from all other platforms – a good thing if you want your brand to stand out. (source: TikTok)
Yet, there's more to consider. For instance, unlike its organic For You feed, TikTok's ad capabilities are, for now, more rudimentary, meaning you have to target a much broader audience on TikTok than you do, say, on Meta's platform (Facebook and Instagram). There are simply less ways to find specific audiences on TikTok forcing you to cast a very wide net with your media buy. As a result, you reach more but less targeted eyeballs, which of course costs you. Not ideal. And then there's the challenge of producing content that blends in seamlessly with the authentic, user-generated content. More on that in part 2.

Side note: there is a reason Meta's media platforms are producing so much ad revenue. Meta has built the most user-friendly advertising management system (better than Google as a very close second). Marketers love these tools for their ability to design, launch, track, and optimize campaigns.

Still, we know you're curious about how marketers can use TikTok. And your instincts tell you to give it a try. We're right there with you. In fact, we're having a lot of fun creating and playing around on its ad platform for a few of our clients even as we write this post. Stay tuned for our campaign learnings and results in a future post.

So, let's talk all things TikTok advertising. Read on to understand how TikTok ad targeting works and what pitfalls to be aware of to make the most of this social media platform.
First and foremost: do not be intimidated! Yes, the TikTok ad platform is relatively new, but if you've mastered Meta and Google ad platforms, you can master TikTok's, too. If you have not mastered Meta's tools (and, as good as they are, they still require trained professionals to do it well), please be in touch. We'd love to help you produce a powerful campaign there.

Important to note: TikTok is its own authentic beast as compared to Facebook, Instagram and Google. Approach it as such. So, with that, let's dive in.
TikTok Advertising Management Not Like Meta
Fortunately, TikTok offers a user-friendly ad management experience that's particularly intuitive for those familiar with Meta and Google ad platforms. That said, you will need to manage your team's expectations when it comes to targeting as TikTok's profiling is much less precise than what your team is likely accustomed to with Meta (even accounting for Meta's more recent ad targeting rules).

TikTok requires you to focus on high-level interests and behaviors, giving minimal opportunity to get specific. In contrast, Meta allows advertisers to target users based on particular interests and behaviors, such as whether they are interested in studying in the US or if they are interested in computer science and have an online behavior of searching/engaging with TOEFL testing materials. TikTok's broader targeting makes it more expensive to reach the prospective students and families you want, thus lowering your ROI. However, if it's general awareness you're after, then TikTok can be a valuable part of your advertising strategy.
Dissecting the TikTok Ad Platform: The Basics
You will need a TikTok for Business account to access TikTok Ads Manager. An easy task for your internal team or even a marketing partner to set up. Within that account, which is free, you will have access to a suite of really useful marketing tools including analytics, commercial music library, creative hub, and of course the Ads Manager. It's within this Ads Manager feature your team will be able to target (setting audience criteria), create, analyze, and manage your TikTok ads.

Familiar TikTok Ad Formats
When getting acquainted with the TikTok Ads Manager, it's easy to feel overwhelmed. There are a ton of ad formats to consider and while trends are constantly changing so too are the formats on offer. But we promise you can do this and have a lot of fun while you're at it. The key is to really do your research and understand the formats.
Some tried-and-true options:
In-Feed Ads

: These blend with the For You feed, appearing as regular posts. Purchased via the Ads Manager, they direct users to your brand's TikTok page, app, or external sites.

TopView Ads:

These video ads greet users upon app launch, ensuring maximum visibility. They are customizable and can be up to 60 seconds long.

Branded Options:

TikTok offers a good number of innovative ways to promote your brand, such as Branded Mission which crowdsources authentic content from creators and turns top-performing videos into ads. Pretty interesting and just one example. Some other options we see a lot of are Branded Hashtag Challenge and Branded Effects ads.



Want to check them all out for yourself? Find great examples here.
New Fan Favorites: Brand Takeover +

Spark Ads + Search Ads Toggle
Beyond the more familiar ad placements are three new ad formats (as of fall 2023) that we think are pretty great. These include the Brand Takeover, Spark Ads, and Search Ads Toggle.
Brand Takeover

: This is for institutions with a bigger budget. The Brand Takeover is a full-screen ad that users see upon app launch, lasting either a static three seconds or an animated 3-5 seconds. Nice, but what makes it truly interesting is its exclusivity. Users won't see another promotion of the same category all day. So, if your target audience sees your ad, they won't swipe that impression away with other institutions' ads until tomorrow (which is forever in TikTok time). It is perfect for any competitive niche or fierce brand rivalry, think Pepsi vs. Coca-Cola. In the last case, Pepsi managed to engage over 2.4 million TikTok users in one day in Australia alone by using Brand Takeover. You can see why this ad format is meant for big budgets.
Spark Ads: These play up TikTok's authentic vibe by transforming organic, user-generated content into ads – with their say-so of course. Apart from the creator-made videos, you can either boost your own videos or the ones with your brand mention.

Spark Ads

are marked as "sponsored" and have a clear CTA, which allows you to get new followers while still being genuine. Think of it a little like boosted ads on Facebook.

Search Ads Toggle

:

This new option allows you to serve ads alongside organic search results from relevant user queries. The goal is to help advertisers reach high-intent users. We think this is a big challenge to Google's ad style. With this feature, you become a part of a TikTok user's search experience. And the best part is that around 70% of brands utilizing

Search Ads Toggle

report improved outcomes compared to those who don't.
Letting It All Sink In
TikTok makes it fun to get into the weeds, even when it's work. Still, there is a lot to know. So for now, take some time to consider the many ways you could be using this popular platform to your recruiting advantage. Then, check back with us next week as we continue this TikTok talk with a focus on the increasingly important role of content creation. Or, if you'd rather think out loud with a really great marketing partner, be in touch. We know just the team for you.