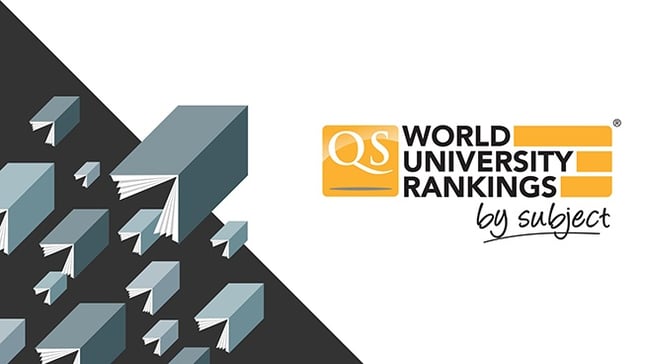 In international student recruiting, reputation means a lot. Reputation often influences where students across the globe want to apply and study. But there are reputations, and then there are reputations.
Are you making the most of your academic micro-strengths?
Quacquarelli Symonds (QS) Top Universities just released its annual QS World University Rankings by Subject and you should really be paying attention because students read them and use them. These rankings carry weight. QS even mentions in this particular ranking that the list is developed each year because of "high demand for subject-level comparisons." (And the search tool they have online is really kind of fun to play with ... #datanerds ;-)
This is an opportunity for your institution to shine in the eyes of these prospective students--especially if your institution has a lower overall rank, but really strong academic programs in particular areas of study. These program or subject level rankings are your micro-strengths! And QS helps you promote them.
Bottom Line: Students don't just look at the reputation of the university as a whole; they are also looking into the reputation of the specific programs they are interested in. Your opportunity: market your strongest programs. While QS university rankings may have their flaws, they are widely used by international students. Examining the criteria of these rankings can help determine what kind of data your prospective international students will find attractive. [read on...]
We looked into the methodology behind QS Ranking to give you an idea about what students might consider when they decide which schools have the best "reputation." These rankings took into account "academic reputation, employer reputation and research impact," to determine which schools were the "top" schools in each subject.
A simple breakdown of their methodology is included on their website. We'll save the lecture and give you the short of it. QS breaks their data into four indicators. The indicators are "academic reputation," "employer reputation," "research citations per paper," and "H-index".
To gather data on the first two indicators, QS uses surveys of both academicians and employers. Their surveys go pretty far. Responses come from 76,798 academicians and 44,426 employers worldwide. Those are powerful numbers.
The second of the two indicators focuses on the impact of research being done in each university's programs. Elsevier's Scopus is used to determine the number of research citations per faculty member for the third indicator. The last indicator is the H-index. QS describes this index, created by Jorge E. Hirsch, as being "based on the set of the scientist's most cited papers and the number of citations that s/he has received in other publications."
Scores are determined, weighed and the list is born: broken out into 42 subjects, and then ranked by the schools that have the best programs in those areas.
There's value in your looking at the QS list more closely and playing with the search tool as a prospective international student might. Here is what we see at a quick glance: U.S. institutions already have a great reputation. This makes your job easier. Still, you need to leverage the stellar perception of U.S. education for your institution. When we wrote about the profiles of international graduate students, you may have noticed that one of the most interesting points was their focus on the "reputation" of specific programs. This is something your institution can use to its advantage.
To stand out as an institution among the many options international students have, focus on marketing your strengths. Build a solid reputation for your most sought after programs. Once you have international students' interest, you can then showcase all the other wonderful aspects of your institution.
Attract first, reel them in later.
Let us know if you use QS rankings in your marketing. Or, do you find the rankings just one more in a littany of annoying drivel? We understand either way! But as we've all said before, rankings are here to stay, so we all need to make the most of the student experience and selection process.
Our friends at The PIE News have looked at these rankings and offered some interesting insights into the position of UK universities.
We'd love to hear your thoughts.