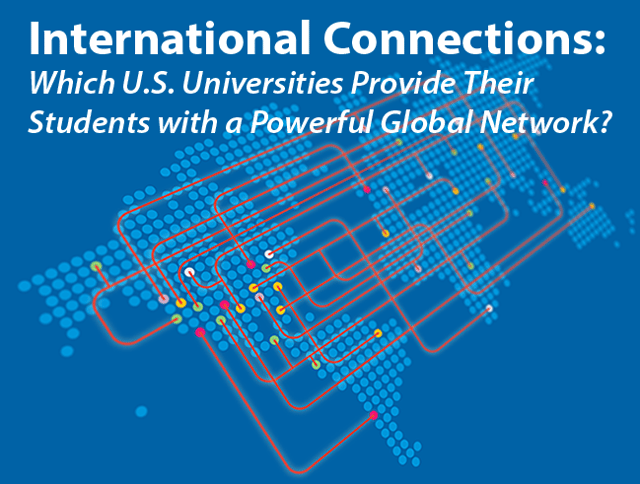 What motivates a student with a global mindset to enroll at your institution?
This is a question everyone here at Intead asks almost every day. How should we shape that digital campaign? What is the messaging we should put into the subject lines of the nurturing email workflow? How about the website copy? The answer is going to be a bit different for each institution based on what you have to offer.
With the changing political landscape here in the US, in the UK and beyond, the answers you need are more important than ever. The doubts you have can be transformed into valuable action plans. How, you ask?
Come learn with us in San Diego: From January 29 - 31, we'll be at our First Annual International Student Recruitment Bootcamp (theme: What Works Where), presented in partnership with CGACC.
Outcomes are increasingly important and on students' minds. You are asking much of them, after all. You want their time and you want their money. What can they get in return? We have some new research that you'll really want to consider as you ponder that question: The Top 100 U.S. Institutions with Powerful Global Networks.
We started thinking about the data available to indicate successful graduation outcomes. If you want a global job, which universities are producing those kinds of graduates? That brought us to our newest research findings and a new Top 100 Ranking. (Why should Forbes and U.S. News & World Report have all the fun?)
Wondering how we came up with the list? It's a fun, and short read. Find out if your institution made the list and where your competitors fall.
We think this research is valuable to any student (international or domestic) seeking an education that provides a diverse student body to learn with and a powerful international alumni network to make those important career connections.
Bottom line: as you recruit students consider this outcome -- a powerful global alumni network is an essential element of what universities need to offer in exchange for those precious tuition dollars.
How does your institution stack up and are you communicating this feature of your institution effectively?
Get the report from our website: