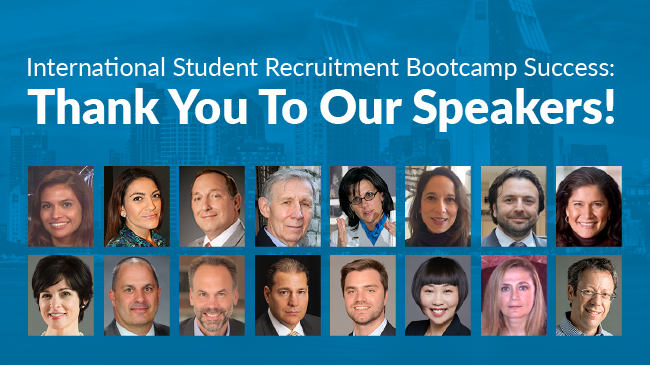 With this past week, the world of student recruiting is in a bit of an uproar here in the US and around the world. As we review the executive orders, court decisions and various statements from university presidents, NAFSA and the like, we know that many are gathering to raise our concerns and consider the options before us.
In times of great change, there is a strong inclination to take a wait and see approach. In our view, we see opportunity. Not to make light of the situation. It is quite serious. Nevertheless, planning is always valuable, regardless of how unclear the future may be.
We just completed our first annual International Student Recruitment Bootcamp held in San Diego. An intrepid, forward thinking set of universitites, boarding high schools and other academic industry providers gathered for two days to share their experiences and map out plans to move forward despite the turmoil in our industry. Whether you were an attendee, a speaker, partner or sponsor, the Bootcamp was a success because of you.
And special thanks to Zepur Solakian at CGACC for her leadership.
Our goal, as always, is to help you make smart recruiting and marketing decisions. We think everyone came away with useful information, tools, best practices and insights into international student recruiting and digital marketing and that you will be able to share that knowledge with others in your office who were not able to attend. From the conversations we overheard in our speaker sessions, break-out groups and networking receptions, and even the 3K sunrise run, it seems everyone was able to connect with others facing similar recruiting challenges and share solutions to overcome them. We think that's pretty cool.
We are already thinking about next year's conference and can't wait to share details. And for those unable to attend this year, we will be sharing marketing planning material and worksheets from the conference in the weeks ahead, so check back often! We want you to be able to plan and move forward even when the headwinds are strong.
In the meantime, we want to thank our speakers for bringing their expertise to our conference attendees....Want to see who spoke? It's a truly incredible line up and we owe them all such gratitude for their willingness to share.
Thank you to our speakers and international student recruiting experts: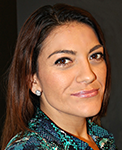 Angel Ahmed
President and Founder,
GNET-Global Network

With over 15 years of experience in international marketing, recruitment, and business development, Angel has internationalized several universities and has worked in executive leadership roles at prestigious global companies and institutions. She currently consults in the area of international marketing, recruitment, and business development for institutions in the Americas, Europe, Middle East, and Asia.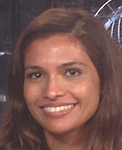 Safia Samee Ali
News Associate,
NBC
Safia reports and writes on social justice, policy, and legal news for NBC News – all areas that influence the perception international students may have towards a US education. She has spent time working for the Today Show, Nightly News with Lester Holt, and MSNBC alongside many seasoned anchors. Prior to becoming a journalist, she practiced public interest and government law for almost a decade with a focus on low-income seniors and the disabled, and mediating between banks and homeowners to prevent foreclosures during the housing crisis.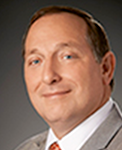 Patrick Colabucci
Associate Director,
UCLA Extension

Pat spent 20 years overseas teaching and managing ESL and international education programs in China, Japan, the UAE and Saudi Arabia. Since returning to the U.S., he worked at San Diego State University and California State University, Northridge before becoming a Director at UCLA Extension. Pat has extension experience globally recruiting and marketing IEP and other non-degree programs.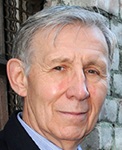 Dr. Carlos E. Cortés
Professor Emeritus of History,
University of California, Riverside
Dr. Carlos E. Cortés is Professor Emeritus of History at the University of California, Riverside and a NAACP Image Award recipient. Since 1990 he has served on the summer faculty of the Harvard Institutes for Higher Education, since 1995 has served on the faculty of the Summer Institute for Intercultural Communication, and since 1999 has been an adjunct faculty member of the Federal Executive Institute. A consultant to many government agencies, school systems, universities, mass media, private businesses, and other organizations, Dr. Cortés has lectured widely throughout the United States, Latin America, Europe, Asia, and Australia on the implications of diversity for education, government, and private business. He has also written film and television documentaries, and has served as Scholar-in-Residence with Univision Communications and Creative/Cultural Advisor for Nickelodeon's Peabody-award-winning children's television series, "Dora the Explorer," and its sequel, "Go, Diego, Go!"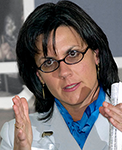 Cheryl Darrupboychuck
Director of Institutional Relations,
INTCAS

Prior to her work at INTCAS, Cheryl managed all aspects of US journal and its family of 16 multi-lingual domains, all promoting an exclusive list of U.S. campuses to qualified students from around the world. In her professional volunteer capacity, Cheryl co-created an online modeling tool to help colleagues measure Return on Investment in international student recruitment. She also serves on two task forces for the Groningen Declaration, which is helping to define the future of global student data portability.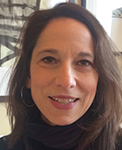 Beth Greene
Director of Marketing & Sales, Co-Founder,
Study in the USA

Beth has over 20 years of experience in international student admissions. She has helped hundreds of US higher education institutions market their programs through a variety of platforms, incl1uding traditional print, online, and social media. From initial exposure to enrollment, her expertise lies in creating an effective marketing mix and leveraging the ground game.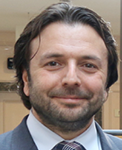 Ali C. Hantal
Chief Executive Officer,
Mezun Group

Ali co-founded Mezun Group, Turkey's first vertical thematic portal, providing information on studying abroad in 1999. To date, Mezun has supported hundreds of educational institutions in their international student recruitment efforts. Ali has applied his 17 years of experience into hosting webisodes on education and life abroad as well as presenting seminars to international office directors of institutions from all over the world about effective uses of the new technologies to recruit international students.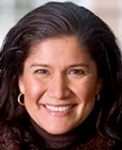 Ita Duron Hermouet
Director of Admission, International Research & Strategy,
Massachusetts College of Pharmacy and Health Sciences
Ita directs international admissions for a focused institution that understands career training and job placement. In her role at MCPHS, Ita has developed exchange and academic programs with universities in Latin America, Asia, Europe, Oceania, and Africa. Her experience includes international startup ventures in addition to her roles in admissions and academia. Her entrepreneurial spirit, knowledge of our field and keen sense of what international students really want guides her strategic thinking.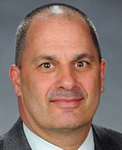 Paul Hofmann
Assistant Vice President for International Programs & Global Engagement,
California State University, Sacramento

As Sacramento State's Senior International Officer, Paul has administrative oversight of International Recruitment and Admissions, International Student and Scholar Services, Study Abroad, and the English as a Second Language Tutoring Center. With more than 20 years of experience in international education and an extensive back-ground in East Asia, he was formerly the Assistant Vice President for International Affairs at Fresno State and the Director of the Center for International Programs at Bowling Green State University.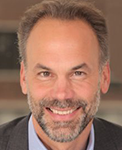 Paul Jensen
Corporate Practices,
Weber Shandwick
As President of Corporate Practice at Weber Shandwick, Paul advises a wide range of clients on matters of corporate communications, reputation management and corporate brand positioning. His experience spans various industries and diverse audiences, from Nike to Starbucks, among other global brands. Paul began his career in communications as a business reporter for Financial World magazine, building his international perspective. He continues to speak at a diverse set of conferences and academic institutions regarding public relations. Paul will share his insights on how to build recognition and tell your story to a global audience.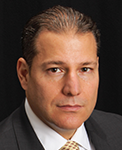 Nelson Padron
President,
Boutique Universities Consortium

Nelson is an accomplished expert in global talent mobility and international education management, is fluent in Spanish and Brazilian Portuguese, and has a passion for helping people succeed. Prior to his work at Boutique Universities Consortium, Nelson spent 17 years at Inlingua, where he was elected and served as president of Inlingua in the Americas and participated as a member of the international leadership group of Inlingua Global.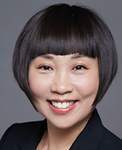 Tracy Ren
CEO & Co Founder,
Shanghai GQ Education Services

Tracy operates a niched WeChat based digital media outlet called "Circle of Moms" with 200,000 parent subscribers, who plan to send, or have sent, their children to the US for their education. The outlet attracts over 200K unique visitors on a weekly basis, and in 2016, its total page views exceeded 6.4 million. Prior to founding GQ education in 2014, Tracy held many senior executive positions at multinational corporations, including VP of Amazon China, and Country Head of Marketing for Standard Chartered Bank in China.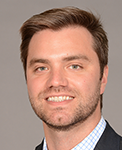 Charlie Schwartz
Associate Director,
University of Cincinnati, International Admissions

Charlie Schwartz has worked in education for over 10 years, with a primary focus on international admissions and enrollment. He is currently the Associate Director of International Admissions at the University of Cincinnati, where he is responsible for leading a team to increase international undergraduate enrollment. His areas of specialty include strategic planning, international marketing and communication, agent management, and operational efficiency. He holds an MBA from the University of Cincinnati and a BA in Economics and French from Ohio University.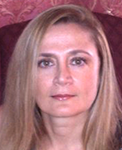 Zepur Solakian
Executive Director & CEO,
CGACC

Zepur is the Co-Founder of CGACC, a national organization dedicated to elevate, differentiate and communicate the value of Community Colleges globally. Prior to the founding of CGACC, she was the Director of International Marketing in the California State University System. She has worked with NGOs and organizations across the globe to establish an American-based education for underprivileged children, and has worked with organizations such as Johnson & Johnson Europe and Middle East, Sony International, and Pepsi International.