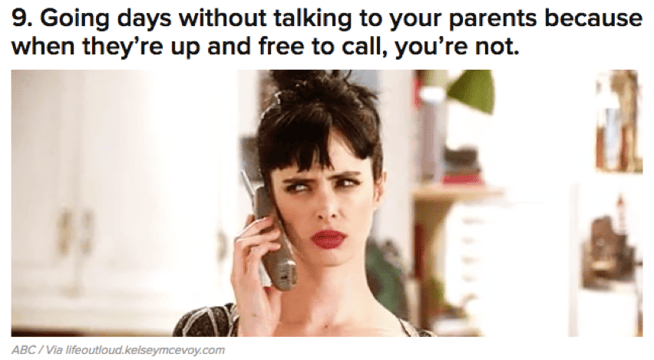 Source: BuzzFeed.com
Typically, our blog posts are educational, data-driven and meant to provide our readers with the tools and information needed to make decisions about international student recruitment strategies. (At least, that's our goal—we hope we've delivered!). But sometimes a bit of humor is necessary! So before Thanksgiving break, let's all take a step back from the challenges the last few weeks have brought and enjoy something a little lighter.
In this article published by BuzzFeed called 27 Struggles Every International Student At An American College Knows Too Well, they hit the mark on what international students go through during their time at U.S. universities. In typical BuzzFeed fashion, they have captured these things in a humorous and sarcastic way—but totally true. We asked our international blogger Emily and international student intern Maartje, and they agreed.
And while this article is meant to be more funny than educational, you can still learn a lot from this list. What can we say? Old habits die hard ;)
Everything from visa issues, to communicating with friends and family at home, to living situations and dining hall menus, this list is full of quips about what international students go through on American campuses. And while humorous, you should take some cues from this list and think about how your university would address each issue—because they are real and should be taken seriously. Are you prepared to help international students adjust to life in the U.S.?
Happy Thanksgiving to all of our readers!