Does this sound familar? Your institutional leadership has announced that you will be embarking on a campaign to increase your international student population. By 2017 you need to increase the number of international students by 100, 500, 1000 students. Are you really prepared for an influx of international students?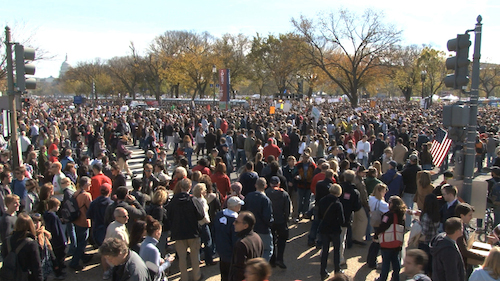 It sounds all fine and dandy to set a goal of recruiting a large number of international students to campus, but is your institution ready to do so? This goes beyond having the resources to review applications, manage the visa process, and orient students with campus. So many other aspects of your institution needs to be prepared to handle an influx of international students. Though we are probably preaching to the choir here, and you have a strong sense of these issues, we would encourage you to share this post with your colleagues in other areas of your institution.
So who needs to be ready to engage a rising international student population?
Housing-- What happens during holidays and breaks? Are there living arrangements for young women who don't want to live in co-ed residence halls?
Food Services-- Is your food services team prepared for international culinary needs? Can dietary restrictions (halal, vegetarian) be accommodated?
International Student Support Services-- Are there enough staff members to accommodate a rising international population?Is infrastructure in place to advise and support all international students?

Faculty-- Is the faculty ready to teach classrooms of non-native speakers, with varying levels of English proficiency? Are certain disciplines (business, engineering, economics, mathematics) prepared for large populations, even whole classes, of international students?
Advising-- Are advisors equipped to handle the unique needs of international students including: English proficiency and varied academic backgrounds.
Career Services-- Is your career services staff prepared to help international students secure internships and post-graduation employment?

Counseling services, health services, the list goes on and on. Internationalization is a comprehensive, campus wide effort. It is not limited to the admission office or the international student services staff members.
To have the greatest success in recruiting and retaining large numbers of international students, every area of campus needs to be prepared. Training for leaders of these areas is essential.
Has your institution seen an increase in its international student population? What have you done to assist in the success of your international students?