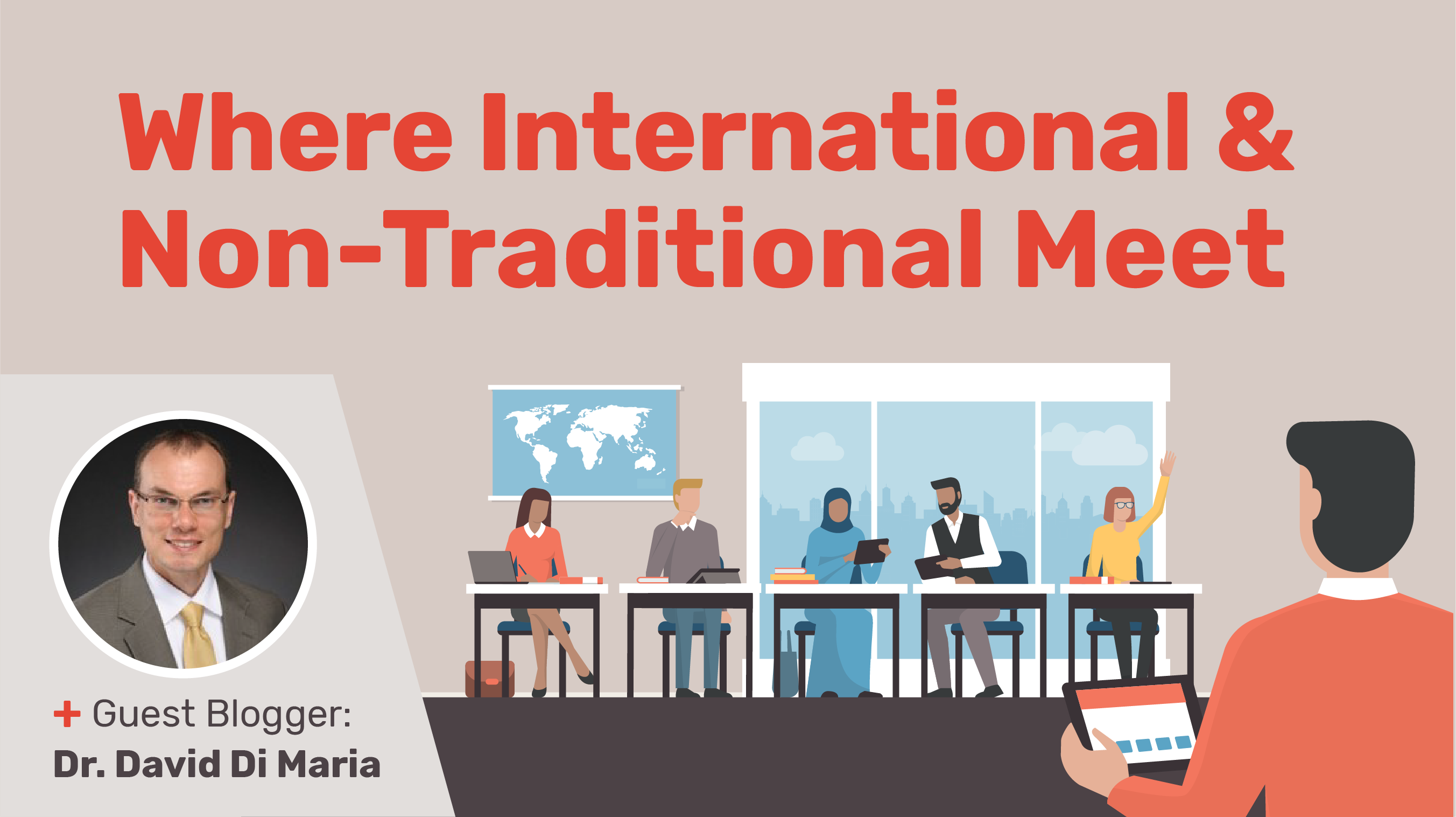 Dr. David L. Di Maria, Associate Vice Provost for International Education, University of Maryland Baltimore County, is a renowned expert on international education. Dr. Di Maria previously served as the President of the American International Recruitment Council (AIRC) and Chair of NAFSA's International Enrollment Management Knowledge Community. We're delighted to have him as a guest writer here on the Intead Intelligence blog.
Before you dive into Dr. Di Maria's wisdom, we need to share the opportunity to gain wisdom from one of our other industry's leaders: Karin Fischer, veteran education industry reporter whose stories appear in the Chronicle of Higher Education and the The New York Times will team up with Intead CEO Ben Waxman to explore current political perspectives coming out of China and India.

This post below is adapted from Dr. Di Maria's recent piece for The EvoLLLution: How to Make International Learning Opportunities More Accessible to Non-Traditional Learners.

It's simple: non-traditional students are changing the landscape of higher ed in the U.S.
The typical "traditional" college student is 18-to-24-years-old, living on campus, and financially supported by parents. That archetype is fading into history. More and more, students are…
Embarking on degrees while juggling careers, kids, or parents who they support
Living off-campus
Completing their education online
Taking courses part-time
These students are rapidly becoming the new traditional. And yet, they are too often left out of the global learning community.
How do we fix it?
Read More