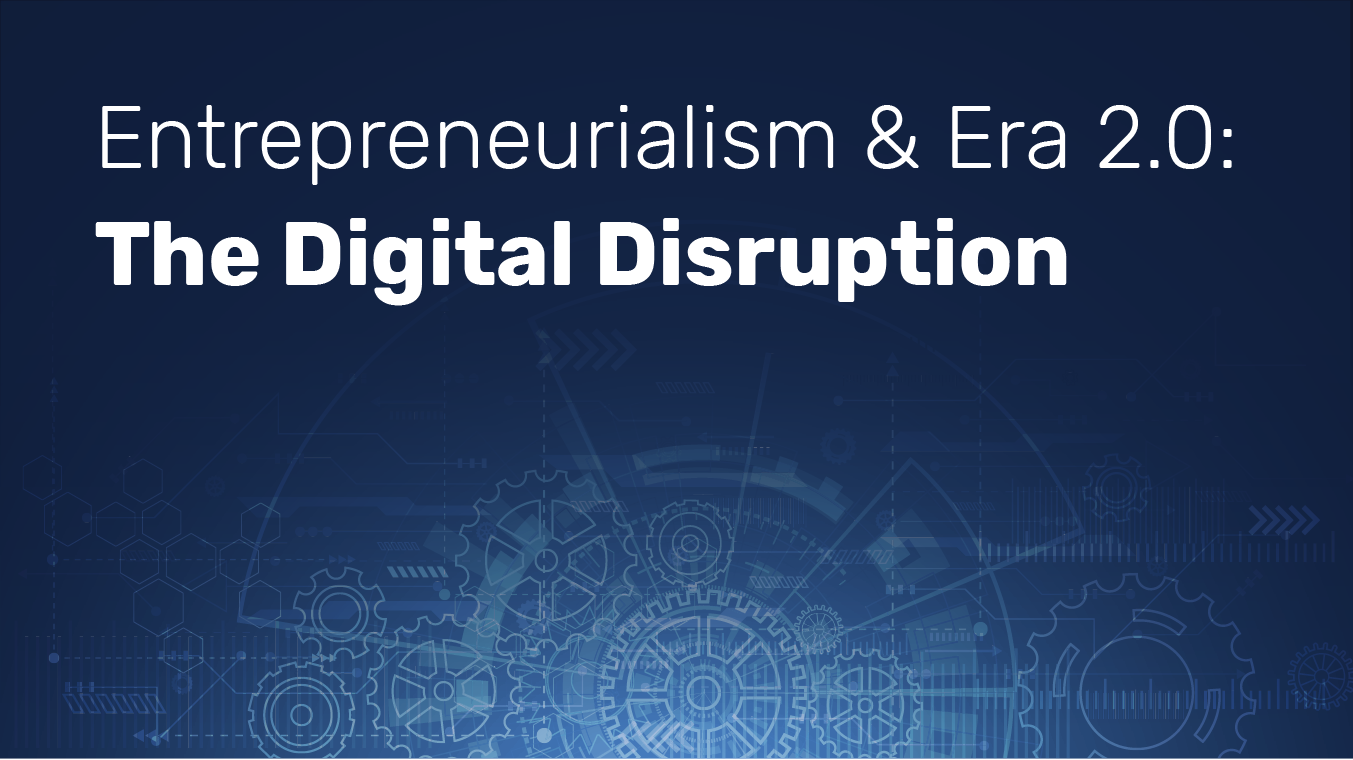 This week, Intead Director of Marketing Strategy Patricia Tozzi shares her perspective on all things digital. Fresh off her AIRC conference presentation on using Digital Marketing Tactics to Prompt Student Micro conversions and her ICEF presentation on Design Thinking. Oh, did we mention her instructional role in our full day recruitment strategy pre-conference workshop? Right, well, let's let Patricia tell it.
Insights from Our Director of Marketing Strategy
Last week, I was reading an article about blockchain and a quote caught my eye: "so many things need to get built. Just do it ...That's the entrepreneurial ethic: we see a need or opportunity and we just do it."
The recurring theme throughout the article that resonated for me was not about blockchain or the varying perspectives around the topic, but rather a shift in outlook and attitude that could change the way we communicate and interact with the world in (what I'm calling) "Era 2.0".
As the world shifts and changes, so too does the way we experience and respond to it. If you keep your eyes and ears open to everything that happens around you, trying to spot opportunities and apply new ideas, then you are an entrepreneur at heart, like me. You are watching the world change at a faster rate than ever before, highlighting an ever-increasing dependence on technology. The question is: What does this mean for higher education and how do we leverage it?
I see this "Era 2.0" as an opportunity to improve the way we communicate with our global audience.
Read on and I'll share my take. I think you'll find some insights worth sharing...
A Changing Communications Environment
All of the news around Artificial Intelligence (AI), the Facebook data leaks, and blockchain have made me think about how our connections with our surroundings have changed, and continue to change, radically. We are constantly sharing our personal information through so many devices and online channels for a variety of reasons: health, leisure, social interaction, professional development, consumption, personal organization, among many others. Watches are not just watches anymore, they track your heart beat and sleep quality; they can be linked to your social and financial accounts, be used to buy products; they even give you advice on what and when to exercise and compare your health performance with others. Mine, the other day, said I should meditate more frequently to reduce my level of stress!
Whether you use these new technologies or not, it is a reality. More and more people and businesses are turning to machines for quick and accurate answers, and even advice. Just look at the increase in the number of chatbots in use, ad targeting, retargeting, and predictive analytics, just to name a few.
The bottom line is that our communication is becoming instantaneous. How do we continue to apply this instantaneous nature and emotional connection to expand and improve our recruitment initiatives?
Think Outside the Recruitment Travel Box
You simply cannot be everywhere all the time (physically!). Even if you travel a lot for business, it is expensive and exhausting, and the real work starts when you're back to the office with a long list of potential partnerships and prospects to evaluate and follow-up with.
Think different! Look at the possibilities we have today, all the technologies available and how you can streamline your work, be more efficient, and communicate more effectively with your audience. While email is still a key channel in many markets, don't (always) hide yourself in an inbox.
Before you run any campaigns or attend any events, prepare a solid and smart communications plan. Remember that your leads want to be engaged quickly with appropriate content, and once this happens they will want a quick response from you.
Here are just a few high level tips to keep in mind:
Install the right technology and a dedicated team to track and nurture leads.
This is a difficult one. Easy to say, not so easy to achieve. We know you may be restricted by a limited budget and pressure from above. These are common challenges that will take time to resolve. However, your technology does not need to be sophisticated; go with what makes sense for your current needs and situation, but make sure the platform you chose (or combination of tools if you can't afford a full platform) allows for future growth and modification. Need tips on picking a CRM? Check out our blog post: The Essential Guide to Implementing a University CRM
If it is something that you can achieve at your institution, having a dedicated team to track and nurture leads will be more efficient and result in a return on your investment of time and money. We help our clients develop and execute these plans all the time. Let us know if you need some guidance.
Use your "Mind 2.0" to create engaging and powerful messaging.
Social media video ads and animated gifs have proven themselves far more effective than static ads. Why? They are dynamic and deliver messages faster with more context and feeling. And quite simply, they catch the eye.
At Intead, we look for different ways to communicate our client messaging and we've been very successful with short videos and animations in general. This approach tends to be more fun and easy to digest (more engaging for your audience), and can strengthen your brand positioning by building a stronger and immediate emotional connection with your audience.
But knowing that more and more people, especially Generation Z, have become averse to advertising overall, how can your videos effectively reach your audience and, more important, be meaningful to them? In my presentation at AIRC, I shared a study from Kantar Millward Brown showing the characteristics that make the different generations feel more positive about an ad. This may give you some insights when creating your next campaign.
Which characteristics make you feel more positive about an ad?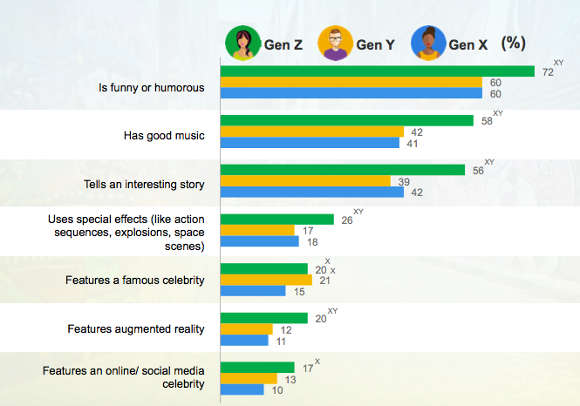 Source: "AdReaction Gen. X, Y and Z - Engaging across generations", by Kantar Millward Brown.
Our Intead Plus members can access the full slide deck from my 2018 AIRC presentation along side Hillary Dostal from Northeastern University HERE.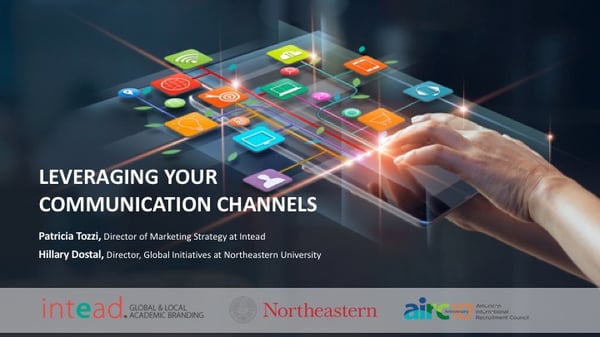 Employ creativity to build your connections.
Emails are the least instantaneous communication channel, so do not rely on them solely to build your connections, especially if you are trying to engage international audiences. Find other ways to reach out to your target audience wherever they are, using your social accounts, attending virtual fairs, organizing some online informative and networking events (webinars and other live feeds), creating WeChat forums, virtual coffee meetings, and wherever else your creativity leads you (Periscope anyone?).
But don't forget tip # 1 above! If you already have the channels and capabilities to react fast to inquiries (i.e. Skype, WeChat, online chat, WhatsApp, Facebook messenger, etc), but none of them have been managed by a dedicated team and tracked effectively, your lead conversion rate is not performing as well as you think.
The market is in constant change, and some external factors cannot be controlled (visa policies, economic conditions). It's harder than ever to increase enrollment numbers, not only because there are a lot of options available in the market (Canada, UK, Australia, Germany, New Zealand - all growing competitively), but also because the students' needs and aspirations are increasingly different than before.
What role do you want to play in the higher ed industry? How do you want to be seen as an institution? As a leader in the field? As an innovator?
There's a lot of challenges. And times of challenge and change create great opportunities. If you see a need or opportunity, just do it! That's how you'll innovate, that's the entrepreneurial spirit that the higher ed sector needs to foster every day.
It's all there in front of you. We know you feel it, as we do. It is an exciting time to be helping students achieve their educational and career aspirations.