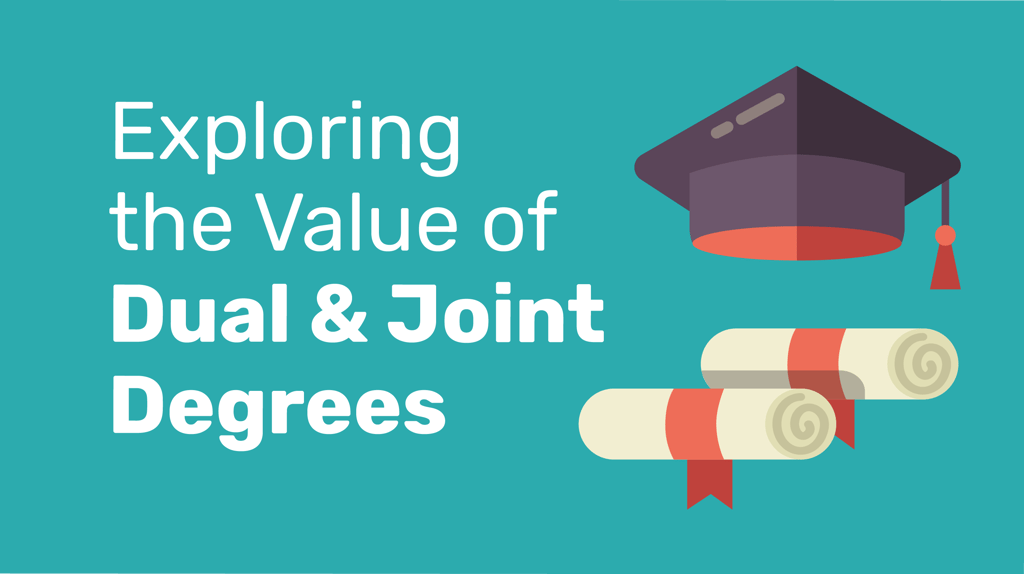 As we look forward to our next International Student Recruitment Bootcamp and consider ways to keep you informed about ways to stabilize the effects of today's environment, we want to bring your attention to the ways that dual and joint degree programs are still picking up steam in the world of international education. For students, these degrees can seem like a bargain and well worth the effort to solidify diverse opportunities in their studies. But, how do they benefit your institution? Why is now the right time to look toward international partnerships? We are exploring these questions (and more) this week!
What are you doing to address today's volatile global political climate? Is there more you could be doing? Are there ways to stabilize your recruitment channels? Where to turn when navigating the chaos?
In uncertain times, one key factor that can make all the difference for your international recruitment strategy is the strength of a well-informed team. At our second annual International Student Recruitment Bootcamp, we will help you navigate uncertainty in the field and increase the effectiveness of your recruitment strategy.
Our speakers have been selected for the depth and breadth of their expertise in areas including: agent networks, regional analysis, fairs, technology, partnerships and more. Join us and take advantage of their talent and the networking opportunities with your peers. Work through the specific issues facing your institution. This collaborative think-tank opportunity is rare. Many institutions are playing a guessing game – is yours? Click here to stop guessing and register today.
Please read on for our thoughts on developing university partnerships...
Let's first take it back to the basics: what is the difference between dual and joint degree programs? What are the varying benefits for students? For your institution?
Dual degree programs appear as two degrees on a student's diploma. It is a formal program that often involves overlap between two courses of study to reduce the cost. This may include an undergraduate & graduate program, or two graduate programs. U.S. News & World Report uses the example of a student who received a JD and MBA through a dual program.
A joint degree is a single degree conferred jointly between two (often interdisciplinary) departments within a university, or in this case, two separate international institutions.
Both of these degree formats are ideal for partnerships with overseas institutions. Students can benefit from diverse study options at unique institutions and receive an excellent value for their investment, pursuing pairings that are desirable for the job market (particularly important for graduate students). Both institutions also benefit from the partnership through combined resources that allow institutions to maximize tuition.
Speaking with U.S. News & World Report, Matthias Kuder, deputy director of the Center for International Cooperation at Free University of Berlin, says that by working in partnership, universities "can pool educational resources and use complementary teaching expertise to build study programs that they otherwise wouldn't be able to offer."
These partnerships for providing dual and joint degrees can take many formats, ranging from "3+1" "3+1+1" to "2+2" and beyond, combining years of education in different ways across the two (or more) campuses. The details of the partnership will always be unique to the institutions involved, and may be enhanced by the use of technology to connect the programs.
The University Perspective
These partnerships take time to develop. With the pressure from your university administration to build enrollment yesterday, advocating for a slow growth option may not be top of mind. The reality is that these kinds of partnerships provide high-quality, stable recruitment channels that can grow.
From our experience, the best partnerships emerge from existing faculty relationships between two institutions. (A strong case for targeted – not frivolous – faculty international travel opportunities right there.)
Where that trusted faculty bond already exists, more can be developed at a more rapid pace than trying to forge these relationships from scratch. Even with that connection, the articulation agreement is going to take 1-2 years to finalize. The opportunity to use that relationship and expand the recruitment channel over the ensuing years will require attention and focus from your marketing team. This is not a set and forget kind of recruitment effort, though the rewards for the effort are solid.
Breaking news tip: As of last week, there are 50 top Chinese universities just recently approved and government funded to pursue international university partnerships. They are on the market and looking for high-value, high-prestige partners around the world – especially in the US. Get them while they're hot! (Intead will be researching this new state of affairs and reporting on it in future posts).
The Student Perspective
What do students have to say? U.S. News & World Report interviewed several students participating in dual degree programs for an article published in 2016. Among them was a Korean student enrolled in a dual degree program. Woongsup Jung was working to receive a Bachelor of Science in computing science from Simon Fraser University and a Bachelor of Engineering from Zhejiang University. He says, "…receiving two degrees in five years seemed like an excellent deal."
Although the financial benefit for students is clear, the less tangible benefits are also attractive. Campos, a student from Mexico, who graduated in 2016, told U.S. News & World Report that her two years studying abroad in Germany and Russia, increased her "personal development."
"I had the chance to experience life and learn from it," said Campos. "Moving from different countries and facing different cultures has made me a more mature and sensible person."
Making Partnerships Worthwhile for Students
So, are partnerships really worth the investment? A question of time and money.
Students are getting a bang for their buck – and, they have the opportunity to experience life outside of their culture. The benefit to institutions is just as strong. Partnerships for certain degree programs allow universities to focus their resources on solidifying a name for their specialties and improving their most popular programs. Institutions are able to offer students a diverse education without giving resources to a program they haven't fully developed.

Additionally, pairing with other international institutions gives universities an added boost in promotion to international students. A student might hear about a university in Boston while studying in Sweden – regardless of whether or not they choose to enroll in a related dual or joint degree program.
Dual degrees can help keep students on your campus. Many students want to focus on interdisciplinary studies, but they sense that it doesn't sell in the job market - there is pressure to specialize and become a topic expert. A student might want a degree in International Business and in Finance. If they feel like they have to choose between getting one degree and paying to go back for the other or minoring in one, they'll likely choose the minor and save some money. A dual or joint degree might make them more likely to stick out a 5-year dual degree.
Students are beginning to look out for these degree programs. Solidifying good partnerships is really essential for international student recruitment, especially when looking into dual or joint programs. For a bit more, read another of Intead's posts about building these cross-cultural relationships.