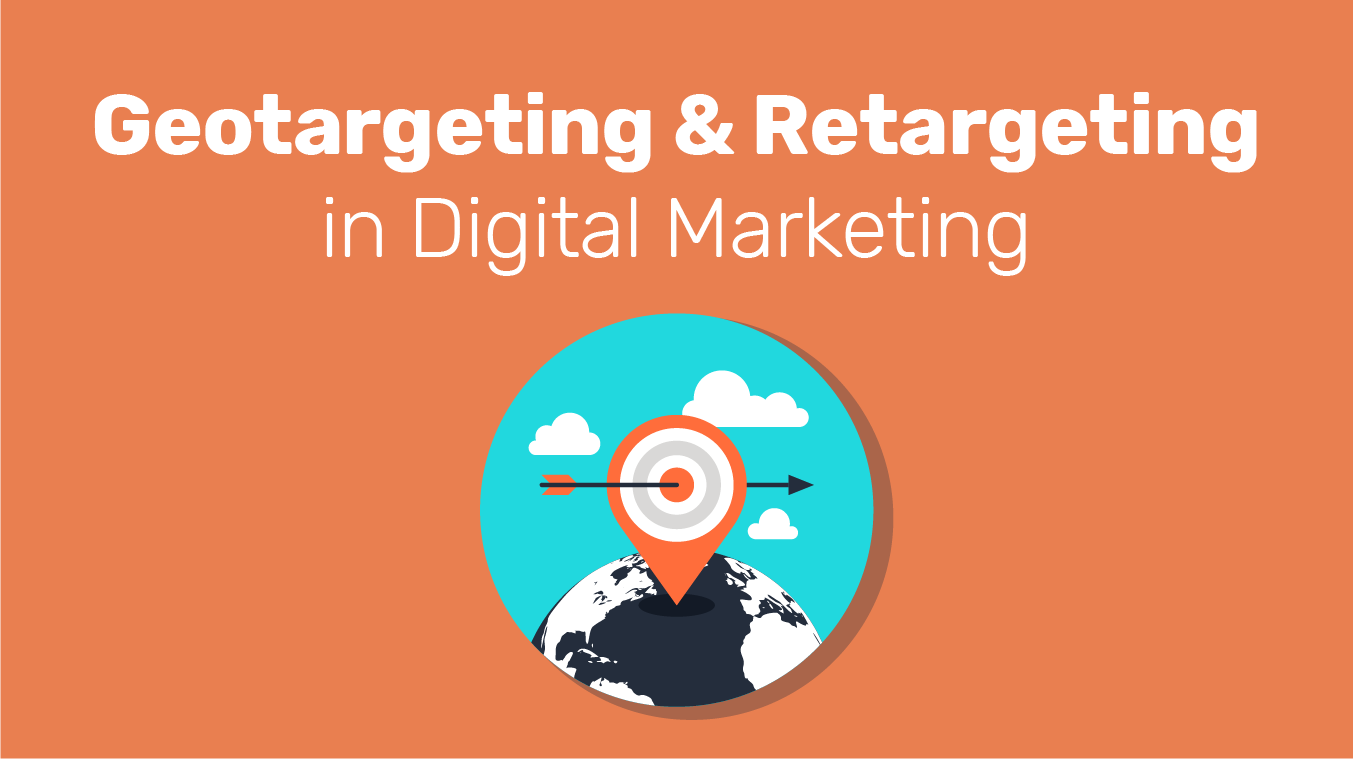 Working in a recruitment office, we're willing to bet that you have more on your plate than you can handle. But that's par for the course, right?
We know it can be difficult to find the time to take advantage of all of the opportunities in front of you. This week, we want to give you a quick overview of two targeted marketing concept that can have a positive impact on your international recruitment initiatives – and how you can make the most of the opportunities they present.
It is likely that your institution already employs some form of geotargeting and retargeting in your online advertising campaigns, but how can you ensure that it's being done effectively for international recruitment? Let's dig into these terms and how you can use your audience segmentation to strengthen your approach.
Geotargeting
Geotargeting is just what it sounds like – targeting your audience based upon their geography, or location. This can be performed based on numerous identifiers including country, state, city, zip code or IP address.
This segmentation based on location allows you a serious advantage as an international recruiter. One of the most common uses for geotargeting is to customize online ads based upon your audience's location. This means that you can push ads that highlight your specific selling points in key markets, translated into the local language. The ability to segment down by city allows you to get very specific in terms of key motivations and desires of your target population and really craft content that will resonate.
A general example: Many areas of Brazil rely on an agricultural and hard industrial (steel and petrochemical) economy while areas of Southern Brazil, where the largest cities are located, are a bit more fashion forward. The regional economy still relies on industrial and agricultural output, but the culture is more cosmopolitan. You'll find a larger segment of people involved in the finance, communications and technology sectors here. Your digital marketing, the ads you run, can reflect the regional cultures and tap the interests your prospective students can relate to.
Geotargeting will also allow you to personalize content for your website visitors based on their location. For instance, you may swap out images for students clicking through from China vs. Nigeria or offer PDF downloads in Chinese for some audiences and Portuguese for others. You may choose different messages for your headlines, highlighting key topics that will resonate with each audience.
The opportunities are endless! A few more customization ideas to consider for visitors from a specific region or city:
Try translating elements of your homepage – do you see more clicks?
Highlight local in-country events on the homepage
Share relevant international alumni testimonials
Convert tuition fees into the local currency
Experiment with colors and page layout – what elements draw more clicks in which markets?
Include a local-language form on your homepage to collect leads
Retargeting
You are familiar with retargeting even if you've never heard the term (and we're sure your institution has at least tested it out). But here's the scoop!
Let's take it back to the basics – think about when you've Googled an item— a dress, a book, a vacation. You then visit one of the top sites recommended by Google, poke around the site and move on. Later in the day (and sometimes for many days thereafter) you begin to see ads for similar items in your email, on Facebook, anywhere an ad can appear. Sometimes it seems creepy. This is retargeting. When you were shopping around online, the site(s) you visited dropped some code (a cookie) into your computer and that code triggers the ads you will see.
You can create the same experience for visitors to your website. If a prospective student spends time on your site, you can then have an ad for your institution appear in various sites they travel to over the next few days (or longer).
This is a vital opportunity to move the relationship forward, to draw the students into the funnel and encourage an initial conversion (i.e. filling out a form). The messaging in these ads should reinforce concepts from your web content and build on your brand reputation. For example, we recently visited Babson College's MBA webpage and have since been seeing these lovely ads everywhere we go: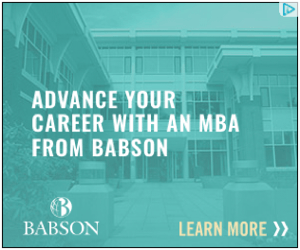 Such positive reinforcement!
Think of all these technologies as a way to deliver the right message to the right user at the right time. This applies to your website, email and any other digital promotions and communication.
So, when you get the chance, gather your IT and marketing teams and consider the possibilities of such customized, segmented approaches. And, as we recommend with all marketing techniques – test, track, and retest. See what works best for your institution. Do certain approaches increase engagement and conversions more than others?
With this approach, you will confirm where your marketing investment is performing best - and that's going to play very well with your colleagues who hold the purse strings.
Of course, all of this takes thought, planning, and time to execute well...Always in short supply. This stuff is valuable. Reach out to us (info@intead.com) and let our team help you get it done well and fully tracked.
What has worked for you? Let us know in the comments!