How cutting edge is your institution's career services office? When key reports are published is the data considered for future planning? What is YOUR career services department doing with the Glassdoor report regarding employers hiring by sector?
Glassdoor, an online database that compiles job information, recently published a data report of the top 10 industries hiring in the U.S. An article about this report caught our eye-- The Top 10 Job Industries Hiring Right Now. This information can be useful for students considering academic majors and post-graduation employability as well as for institutions that seek to keep their career services departments at the forefront of career development and placement.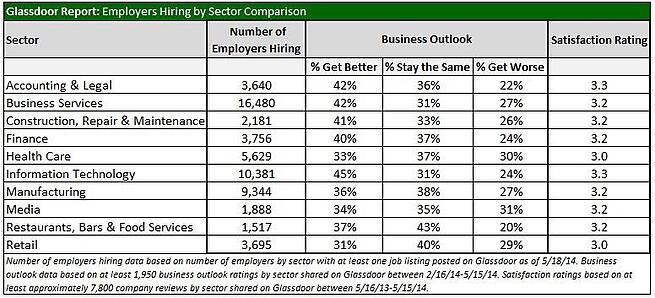 And how are you using THAT in your recruitment marketing? As American and international families become increasingly price sensitive and more in tune with the return on investment (ROI) of higher education, the end goal, or what happens post-diploma is on many people's minds. The success rate of students, in terms of graduation rate, career preparation and career placement, becomes a hot button issue for many parents. If your institution has a successful career services department, highlight that in your recruitment marketing materials. If your institution lags in career services, now is the time to encourage your institution to make career services a priority.
Admissions and career services should no longer be viewed as two bookends, separated by the length of a student's experience at the institution. At the modern, successful institution, admissions and career services are becoming more closely aligned, using each other's successes to bolster their own. The international student experience shouldn't be a lower priority item for institutions, rather it should be a focal point as more international students come to campus.
How does your institution align international student recruitment/marketing and career services? What else would you like to know on this subject we find so fascinating?