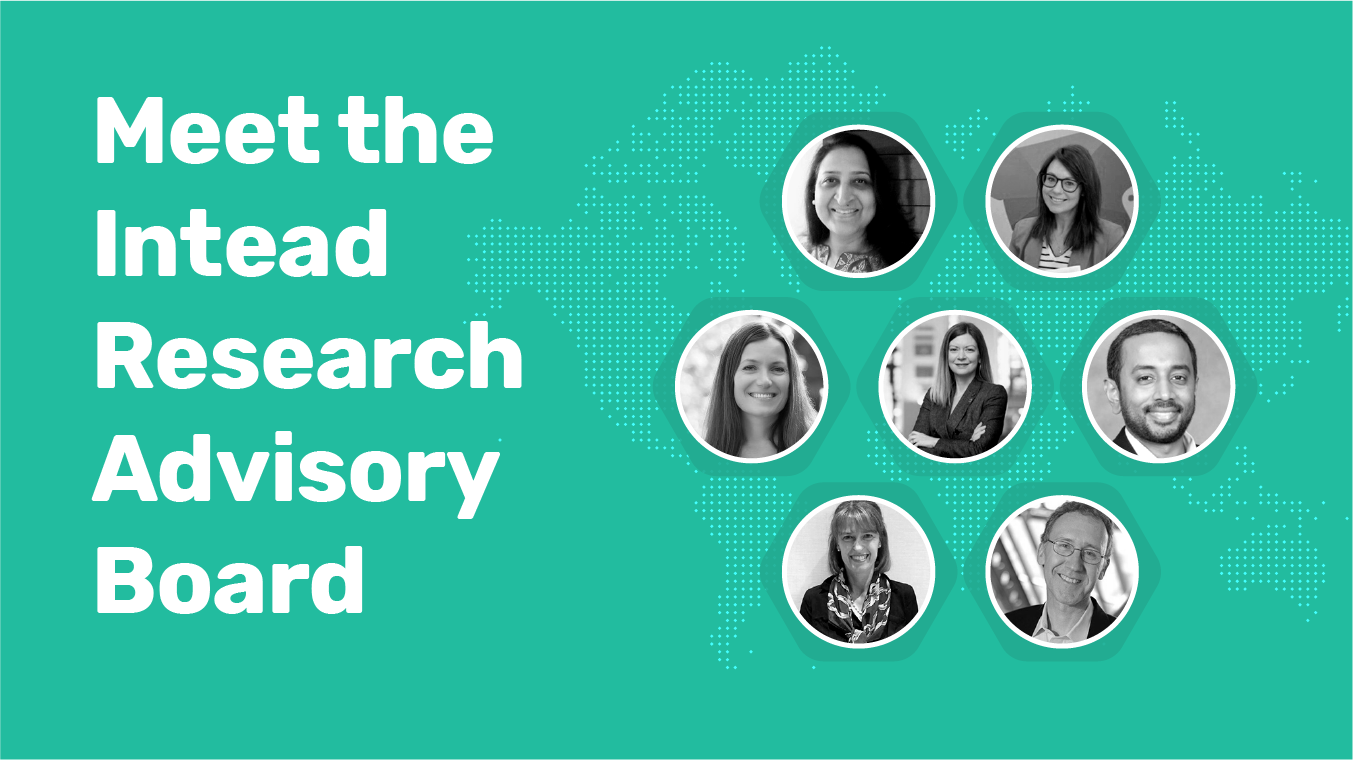 Student enrollment research just took a huge flying leap forward.
We are proud and humbled to announce the formation of the new Intead Research Advisory Board.
For over a decade, we have produced industry research reports that are trusted by student recruitment professionals across the country and around the world. Now, we are partnering directly with some of the strongest voices in the industry to bring you even more cutting-edge insights.
Our in-house team is stacked with talented market and data analysts, content developers and designers who unearth valuable industry insights and bring our reports to life. Having this additional layer of industry expertise will take our industry perspective to a new level.
Market insights, yeah, we got those!
"I've long admired the range of student recruitment and enrollment marketing research that Intead conducts and disseminates," shared Jessica Sandberg, Dean of Enrollment at Duke Kunshan University, and one of our founding members of the Research Advisory Board. "Being a part of this work with Intead keeps me on the cutting edge of where student enrollment is going. I'm delighted to be working with this great group of people."
Who else is involved and what research will emerge? Read on...
As we continue to build our community with Intead Plus membership as an industry resource for increasingly complex and in-depth research, we are working hard to ensure that we have the smartest minds in the industry adding another level of expertise to our work – and this Research Advisory Board is evidence of that effort.
This group of leaders will guide our student recruitment and enrollment research, leveraging their strengths to drive the industry forward. The inaugural group consists of seven powerful industry executives including:
Jessica Sandberg

, Dean of Enrollment at Duke Kunshan University

Hillary Dostal, Director, Global Marketing, Recruitment, and Enrollment Initiatives at Northeastern University
Kirsten Feddersen, Senior Director, Global Operations, International Enrollment Management at Northeastern University
Lakshmi Iyer, Executive Director & Head of Education at Sannam S4
Santhana Naidu, Associate Vice President and Chief Marketing Officer at Indiana State University
Daniela Locreille, Global Education Marketing and Student Recruitment Professional and Career Coach
Michael Waxman-Lenz, Chief Financial Officer at American Technion Society
Who are these folks, really? Click "Read More" for their bios and Linked In profiles.

"As co-founder of Intead, alongside Ben, I love that the market research is now looking at the significant increase in non-traditional student enrollment nationally and globally," says Michael Waxman-Lenz, Chief Financial Officer at American Technion Society. "The education industry is adapting to marketplace demands. People of all ages want to expand their skills and earning potential. Reaching that growing subset of the population is difficult and time consuming. Intead's research helps point the way."
From perspective on academic finance and market data to national and global student enrollment trend analyses, we are so honored this group will play this role and help us take Intead's education industry research to the next level.
All we can say right now is, "Watch this space!"
P.S. Want to tell us what to research? We LOVE suggestions.