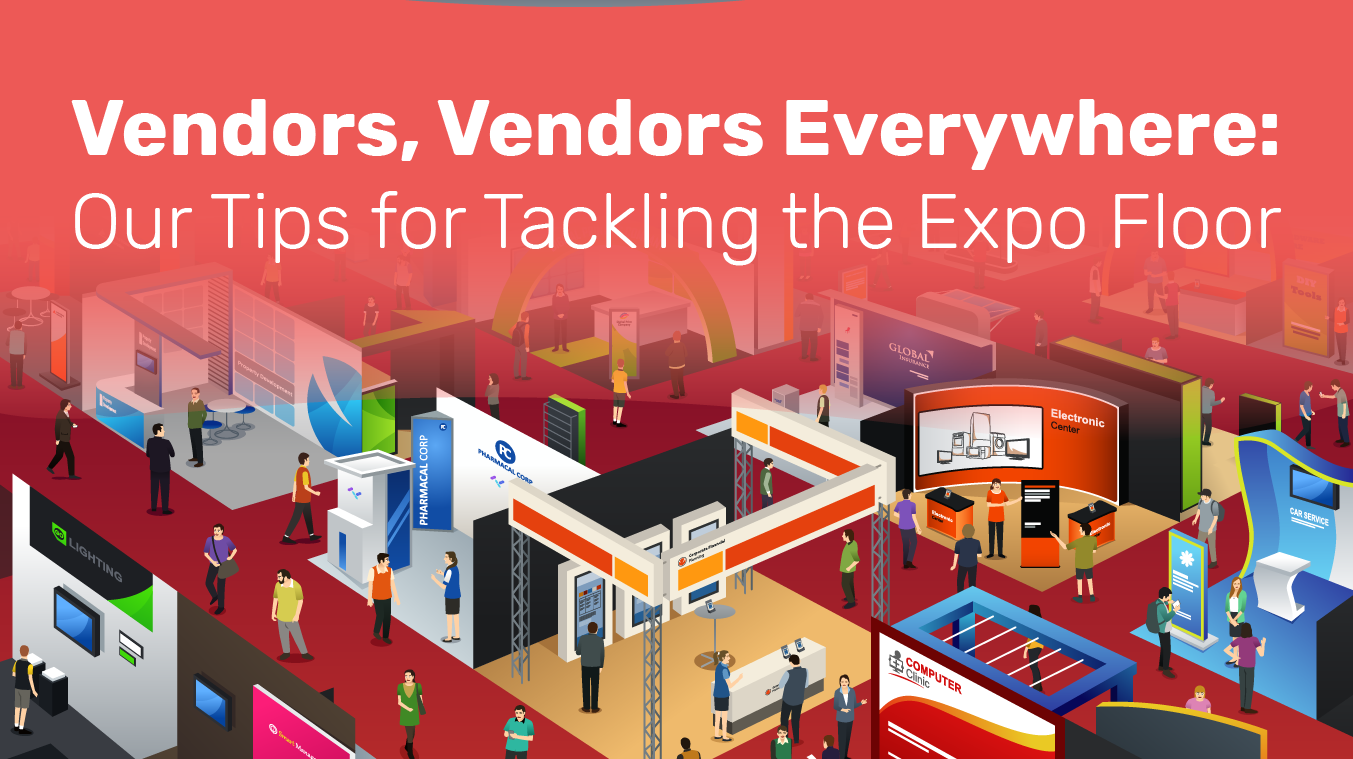 As we head into conference season (who are we kidding, it's always conference season), we find ourselves wandering expo halls looking at the many vendors, each professing to be the best, the most unique, the most qualified. And they all seem to have a "tech" solution.
You've noticed this too, right? We've been around the block a few times and seeing all the claims can bring on a certain expo floor fatigue. How to know which vendor, which tool, is right for your type of institution? There are certainly some worth avoiding and others worth evaluating.
The Intead team provides our clients with industry perspective to help navigate the many options all saying, "We recruit students for you." And the reality is, you don't get students without putting in some of your own elbow grease, always.
Ahead of us are 3 great events, Can We Meet You There?
Nafsa Region XI – Oct 23-25 in Portland, ME
AIRC's 10th Anniversary Conference – Come to our pre-conference workshop for a full day of digital marketing and budget planning! Dec 5-8 in Weston, FL
ICEF Miami – Dec 10-12 in Miami Beach, FL
We are presenting our research and tips at each of these events sharing the dais with your peers and other great industry leaders. Let us know if you'll be there. See conference links below.
Now let's return to the expo floor. How to navigate the obstacles and find the gems...
Our team is agnostic to the various vendors in our industry. We know them well and have studied their offerings. When new ones arrive on the scene, we check them out.
We have no relationships that line our pockets when one of them does well. This puts us in a helpful position to be a knowledgeable voice of reason as you consider all the options. We've helped many of our clients with "bake-offs" as they measure the value of one tech tool or platform over another. You don't have to tackle the expo floor alone.
From technology solutions, to lead generators, to other marketing services, we have seen it all and have a strong sense of what works in today's market, and what tends to fall flat. We know that each institution is different – what works for your university may not work for the one around the corner.
It takes time, industry knowledge and a good deal of networking to truly understand the benefits of each vendor present at any given conference – resources you probably don't have most of the time. We do.
A few simple things you may want to investigate as you talk to the various vendors approaching you via email or those you encounter on the expo floor:
What is your customer churn rate? In other words, how many clients that you had two years ago are still clients today? Some vendors in our field offer 2 year contracts and their clients can't wait to get out of them. That suggests that the services did not deliver on the promise. The vendor will tell you that is because the institution could not hold up its end of the work - following up with students and the like. This has some truth to it, but did they talk to you about the specifics of what is required on your end to succeed with their service at the outset? This is all part of the evaluation.
How do you get your student data? Very often, the vendors on the floor are buying the same lists you have access to (College Board, TOEFL, etc.) and using filters that you could do as well yourself. They don't tell you this unless you ask, and even then, they might not. These are the same names and email addresses all of your competitors are buying as well. And IF they are generating their names and email addresses themselves, how is that data collected? Online portals may collect a lot of names but the quality is typically very low. Names collected from student fairs have more potential, but those too can be low quality. It is really important to know the source of the student data and to be sure the quality is what you want for the price you are paying.
Can you explain your "predictive modeling' process? This is a wild one and we'll be writing more about this in the near future. Everyone wants to jump on the predictive modeling bandwagon and they are using the term so loosely (and inappropriately) that it drives us nuts. Predictive modeling requires lots of data repeatedly analyzed and tested. We walk the expo floor and hear vendor after vendor describe the process as essentially filtering a list by basic demographic criteria that match your needs, e.g., young women with an interest in engineering within 150 miles of our institution. When you hear this kind of chatter, you know you are talking to someone with no understanding of what predictive modeling is all about. Run, don't walk.
Bottom Line: That stack of vendor business cards you brought back from NACAC or NAFSA? We can help you sort through them and figure out which ones are valuable, who you might want to call and who isn't worth your time.
Your time is valuable.
Conference Links
Reach out and let us know how we can meet up: Connect With Intead