We all know the cost and logistical challenges of meeting international students face-to-face can be prohibitive. We also understand their value: Personal meetings are compelling and can convince students to enroll. So how can you create personal and influential interactions with potential students, even from far away?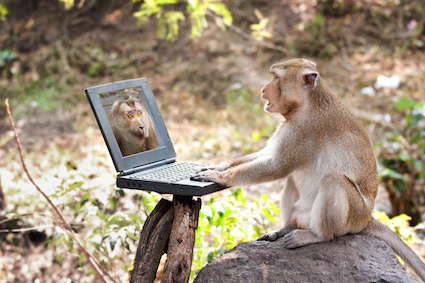 Modern technology can bring us close, offering an affordable, "almost in-person" ability to connect real-time online with international students through software solutions such as Cisco WebEx, GoToMeeting, Google+ Hangouts, Skype, and Zoom.
We've done an analysis of five top solutions for virtual meetings to help you decide which one will best meet the needs of your university and capture the attention of your recruits.

Services Overview
Whiteboard
Three of the five services give users the ability to communicate using not only speech and typed text, but also with pictures and diagrams as they draw them. Having this ability to conduct an interactive conversation with potential students can help them understand what you're trying to convey more fully; communicating visually can be an advantage with non-native speakers of English. Interactive visual tools make the conversation more engaging, increasing the excitement factor and helping lead prospective students into the engagement path toward application.
Share
Sharing PowerPoint presentations, PDFs, and Word documents tailored to individual interests also engages international students in a more personal way. Instead of sending mass emails to students full of information about your school—only some of which is relevant—many online solutions let you talk face-to-face and share just the relevant supporting documents as you get to understand the individual student's interests. Providing targeted files to recruits and elaborating on them encourages potential students to read more and to take action.
Co-browsing
Co-browsing lets you guide students through web pages as you "meet." You become their personal tour guide, familiarizing them with your school's website and showing them the most relevant information. As in the old adage, you are "teaching them to fish"—helping potential students learn their way around your resources so they can more effectively explore on their own or with their parents and friends after your online interaction has ended.
In addition to these tools, other web-conferencing features can enhance your international recruitment. Any of the five services offer the flexibility of arranging meetings on a Mac, Windows, or mobile device—particularly important given the global prevalence of mobile technology. All services offer chat, video, and desktop sharing support. This means that if you or your potential students ever run into issues with the software (video or chat not working, faulty co-browsing, whiteboard glitches, etc.), the software company will provide you with support staff either via online chat or phone call to help fix the problem. Another handy tool is recording capability, so you may refer later to your conversation or share it with others throughout the evaluation process.
Each of the solutions have their own strengths and weaknesses. Regardless of their dissimilarities, they all provide an effective way to enrich and personalize your points of contact with potential students— without the jet lag.