If you haven't started utilizing gamification for the purposes of attracting, recruiting and enrolling students both domestically and internationally, you should. University websites toting lists of information and a couple pictures won't cut it in the competitive market that is international recruitment today. Nowadays, in a world where young adults are almost obsessively focused with devices—and the app games available on them—you need to cater to those interests in order to be noticed.
Gamification, which means using "game mechanics in non-game contexts to engage users in solving problems," has seen tremendous success for companies such as Microsoft, Sony, Yahoo, Google, and Khan Academy, among many others. In fact, Forbes reports that over 70% of companies surveyed in 2013 said they have plans for using gamification for marketing and customer retention in the near future. The gamification market is expected to reach over $5.5B in 2018. Though it has only just started to be utilized by universities, it has been met with tremendous success.
In Istanbul, Özyeğin University used gamification to develop a Facebook game called "Game of Your Life" in order to recruit more students. This game allowed potential students to live out their freshman year at OZU, and see what the results of their choices would be. They chose majors and determined their social lives, and had wall posts, pictures, comments, likes, and statuses appear on their future Facebook page. More than 1000 different outcomes were designed, and the game allowed students to see the results of their college experience for up to 5 years after graduation. OZU's game very effectively connected with students, as it reached more than a quarter of all students in Turkey, and earned $2M in media coverage.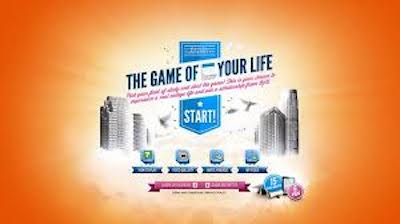 Not only can admissions' marketing teams use gamification to connect with students, but to also convey information about their universities to possible pupils. For example, Western Michigan University developed "Broncoland" to do just that. One facet of the app is an interactive 'Broncoland Tour," which is a 3D tour of the campus. Potential students can explore all parts of campus, and are rewarded points for clicking to learn more about WMU. Additionally, the "Broncoland Game" allows students to delve into a 10 week simulation of Freshman life at WMU. They must eat, study, do work, and make friends in order to "survive," and can compete against one another as results are displayed on leaderboards.

But why are the games like these appealing to students and effective in recruitment? Well, why are any gamelike apps alluring to people? Simply, because they connect work with pleasure by focusing foremost on the human's intrinsic satisfaction. People feel pleasure and pride from attaining points of badge and passing levels like they do in OZU and WMU's games. Everyone has fundamental desires for reward, status, achievement, self-expression, and competition, all of which can be satisfied through gamification.