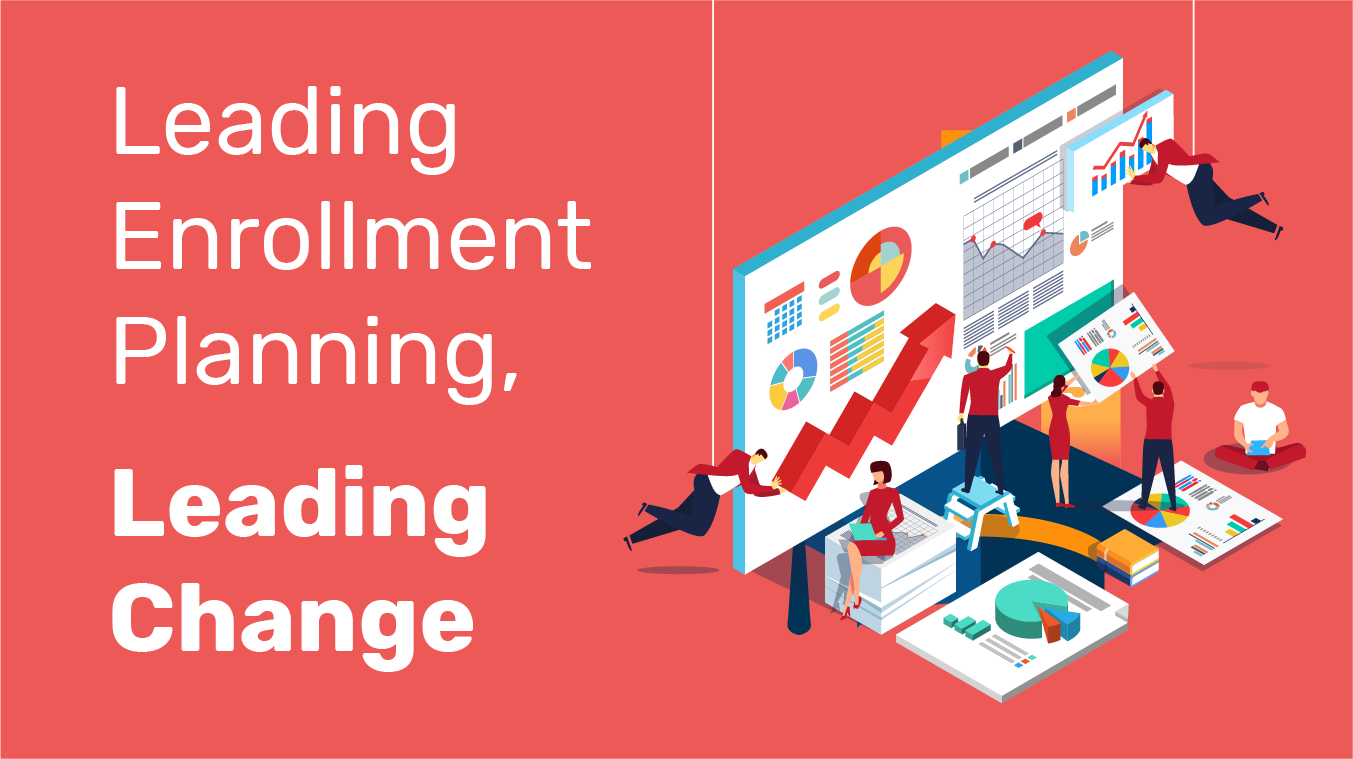 How's enrollment going these days? Are your numbers where they should be? Is the trend on the right track?
For so many enrollment administrators, these questions prompt a level of anxiety because the trend is down and the storm clouds on the horizon bode more of the same.
There are steps you can take. And it is time to stand tall and act. Our advice: Never waste a good crisis.
Regardless of the field you work in as a leader, there is the perpetual challenge of launching new initiatives. The ideas and business plans are one thing – coming up with them is actually quite manageable. The world is full of opportunities that absolutely can and will succeed with the right team and resources behind them.
So here's the question: Are you doing the assessments necessary to find the best path forward?
Market research looking outward can tell you where the opportunities are. Couple that with a deep internal assessment that identifies what is working well and where your investment of staff time and resources is doing the greatest good (and where it is not).
Learning Opportunities
One common element of this work is typically our digital audit to understand your online presence, web traffic and email performance. The results of this audit provide both market receptivity metrics as well as internal performance metrics.
You can access our experience and chart your path forward. At the AIRC annual conference this December, we will deliver a full-day workshop on global digital marketing and enrollment planning. This could be the low-cost opportunity that helps you jump start your enrollment plan overhaul. We hope you'll take advantage of this opportunity.
Of course there is also our deep recruitment research and instructional library available to Intead Plus members (have you signed up for our can't miss Intead Plus Webinar with Wajahat Ali: What's a Muslim Student to Think?)
Read on to learn a bit more about what we look for as we develop customized enrollment plans for our clients…
Lately, I've been reading a series of books on leadership from very different authors and experts. They all have their points of view telling us exactly how to lead and succeed with our initiatives. Reading them back to back provides an element of comedy that I did not expect. So, I'm getting insights here and there from each of them and really enjoying the process as I compare and contrast.
The conversations I've been having with those in our field along with reading these books has me reflecting on leading change incrementally vs. with big sweeping change. Certainly, in academia, incremental change is the name of the game. Big sweeping change only happens when there is a crisis.
For some institutions, the enrollment trends are either at the crisis point or are headed that way.
So, about that question: Are you doing the assessments necessary to find the best path forward?
Our team has conducted market research and internal assessment for a broad range of institutions in the US and around the world. Every project is different as we figure out how each institution's team and processes are performing and where the opportunities are.
Other elements of our work looking outward include evaluating key criteria in different markets to determine receptivity to specific institutional features and academic programs. And looking inward, we are taking the pulse of the many stakeholders and who participate in the enrollment marketing and student retention (student success) process. And we're talking to the students, alumni and their parents along the way. There are hard lessons to be learned about how your admissions process and student services can be enhanced. And what type of investment is needed to achieve the success you see in many of the institutions around you.
If you are not yet at the crisis point, then you may have to make the incremental changes that will help you improve over time. If you are experiencing that budgetary crisis that inevitably hits when the enrollment numbers don't meet your institutional projections, big sweeping changes are in order. The question becomes, which changes will actually move the needle in the right direction.
We can help. Hope to see you in Florida at the AIRC conference. If you can't make it, drop us a note and we'll set up a go to meeting to discuss options.