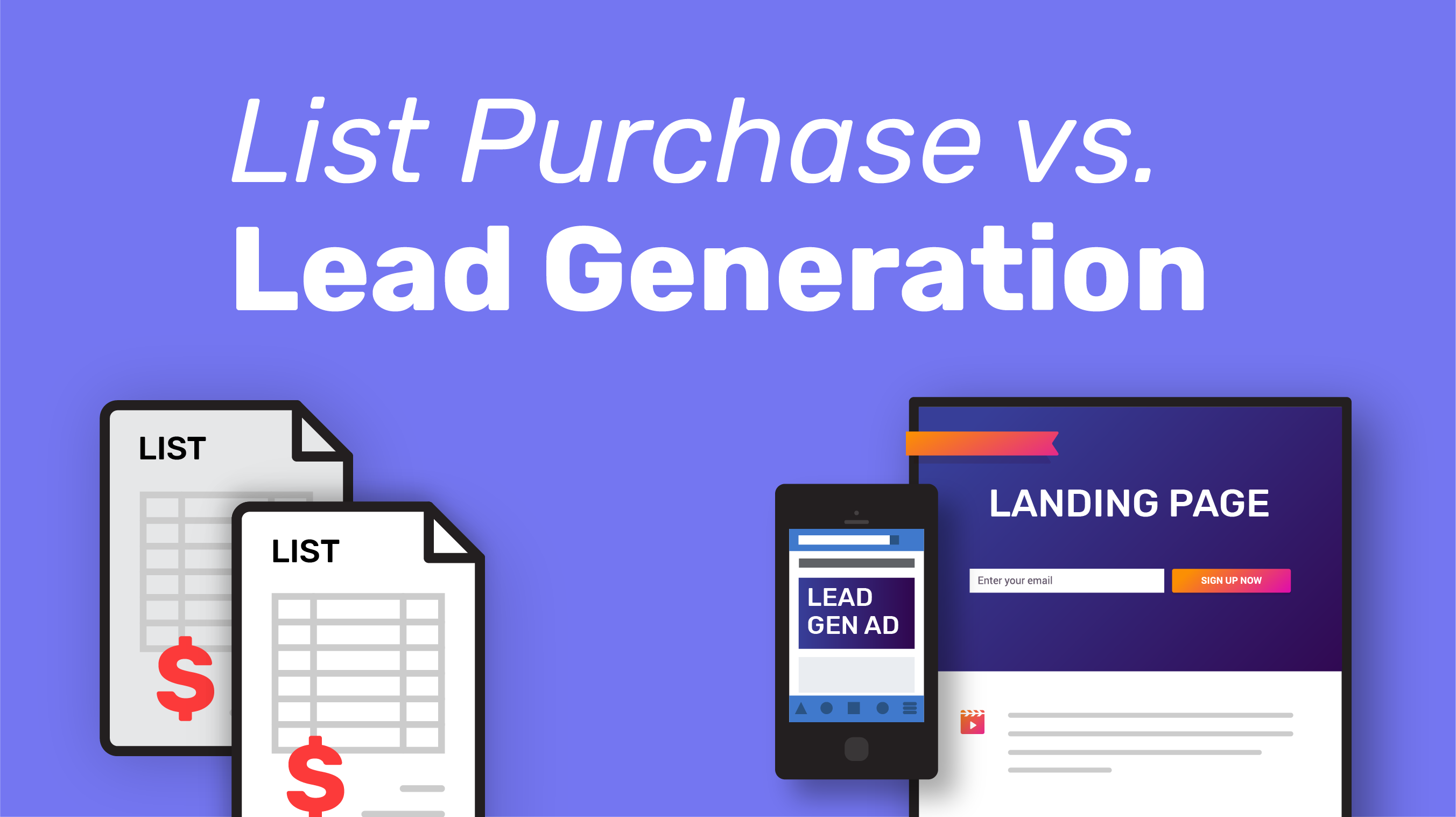 So many international student lead generators….so few real conversions. The challenging truth is that there are no simple fixes to global marketing, though many companies pitch them.
List providers and university search sites offer an understandable allure to over-worked and under-resourced student recruitment professionals: thousands of leads, obtained with the swipe of an institutional credit card. But like everything else that sounds too good to be true, there's a catch. Kind of a big one.
Give this week's post a read and consider the value of unique lead generation campaigns – and then attend our session at NAFSA to learn how you can pitch the idea and build internal support for all of your international recruitment efforts. Join us at our session: "Who's Got Your Back? Building Internal Support for International Recruitment" on Wed, May 30 at 1 pm with Dr. Martyn Miller, Assistant Vice President for International Programs at Temple University and Dr. Jon Stauff, Vice Provost for Global Education at Monmouth University.
Valuable information follows. Read on...
For a (not inconsiderable) fee, lead gen companies can provide lists of relevant contacts—i.e., students or parents. Lists can be sliced and diced to meet your needs: for example, all undergraduate prospects, only international undergraduate prospects, only domestic graduate prospects, only online learners, only MBA prospects, etc. Depending on your desires and the lead gen provider's offerings, leads can be bought as a one-off or sent to you as part of a subscription package.
The lists don't come cheap, but they offer a tempting prospect: thousands of leads delivered to your email workflows and brochure mailing lists, pretty much work (if not cost) free. In an industry where names and email addresses are everything, that prospect sounds pretty darn good.
But here's the problem: Your competition can, and does, buy the very same leads.
When you buy a list, you're not buying an exclusivity agreement. List providers will sell the same contacts to any other university that desires them. That means that your email becomes just another unsolicited message buried in a student's inbox. Your beautifully-designed brochure will get tossed in the recycling along with the rest. How many of our readers, like us, have or had teenagers at home and watched this happen?
So much marketing work and investment spent on an audience with ZERO interest.
Is this always true? Definitely not.
If your institution has strong name recognition, students may perk up at the sight of your logo and message even within a sea of others. And even if you don't have that big-name cache, you'll certainly see some conversions from these lead lists—these lists wouldn't exist at all if they didn't work at least some of the time.
During our Intead workshops and conference presentations we often go through a comparative exercise analyzing the cost of a lead vs. the cost of a conversion using list purchase vs. customized lead generation campaign. The return on investment is dramatically higher when you target your audience with customized campaigns.
Granted, the demands on your creativity and level of effort for that customized campaign are higher. That's not really a bad thing because your team will love doing it. Don't have a team to do it? Guess who's here to help...?
Bottom line: when you generate leads on your own, they are engaged and they convert at higher rates. Your costs go down when you send your brochures and spend your time on higher quality prospects with a real interest in hearing from you.
If you are still reading, you're going to want to start by setting realistic goals for your institution and then choosing your digital marketing channels and audience criteria carefully. But you also need to sell this approach, this re-allocation of scarce marketing dollars to your colleagues.
Let's dive into the pros and cons of using a purchased lead list.
Pros:
Low-effort:

You buy the list—pretty simple.
Immediate: You'll buy leads in bulk—so your list can expand your marketing outreach right away.
Appearances: You can demonstrate to your stakeholders that you are making an important, industry standard, marketing investment that looks good on paper and your stakeholders won't look beyond that paper...until later.
Cons:
Not unique:

These leads are available to all of you competitors.
Expensive: Purchased lead lists can quickly eat up your recruitment budget.
Potentially annoying to your prospects: You're a reputable academic institution, not spammers—and you don't want to be perceived as such.
Unknown quality: Some list providers are extremely reputable, and we don't want to malign them. But others are not.

Raise your hand if you've ever entered a fake Yahoo email address to avoid spam?

Your prospects know that trick too. And you are buying those names and email addresses.
How do you know that the leads in this expensive list are legitimate? You're going on faith—which may be a tough pill to swallow if you're spending limited resources on this. Lists providers and search sites will tell you about their email validation tools. And yet...what's up with that bounce rate?
Results:

At some point in the not too distant future (when "later" finally arrives), someone at your institution is going to look at the marketing spend and the conversion rate. It is going to be an uncomfortable conversation.
Low open rates: If you get a 3-5% open rate on a message sent to a purchased list, you're doing well. With a list of "warm" contacts, you'd be getting more like a 25-30% open rate.
Not entirely effort-free: Even reputable list providers will have some missing data or bad email addresses—which means you'll need to clean the list.
A bit risky: The CAN-SPAM act makes it illegal to send emails to Americans who have opted-out of your list. Violations can cost you $16k per email address. When you buy a list, you have to trust that none of the people on that list have already opted out. If they have, and your list provider gives you the address regardless, you're still legally culpable.
Thinking about marketing to an international audience, things get even trickier. Canada's anti-spam law, for example, makes it illegal to send unsolicited email to Canadians—even if the sender is not in Canada. The software company Litmus provides a great recap of what's legal where. (The Litmus infographic from 2016 might need an update with the latest GDPR). Buying emails through a list does not protect you from relevant international laws.
Our suggestion is to up your game by finding your own leads.
When you generate your own leads—or at least a good chunk of your lead list—then you have developed something that money alone cannot buy: a unique list of top-of-funnel leads who have already expressed some interest in your institution specifically. Your list is individualized to your institution, and the quality of the contact information is entirely under your control. The opt-in desire of your leads is established.
How do you build your own list? Through good old-fashioned elbow grease, we're afraid!
Pay-per-click advertising is one great way to build your own lead list.
Social media campaigns that stand out with compelling offers you can absolutely deliver on.
In-app inquiry forms and landing pages that capture prospects with as few clicks as possible and provide prospects with information that speaks to their specific interests.
Using digital marketing to generate your own leads takes more work and creativity than buying a list. This is the art of marketing at its best. And it will also yield you better-qualified leads who are more likely to convert.
It's worth the effort.
And if you need a hand in taking this on, we're here to help, of course.
Come talk to us at NAFSA at the end of the month and let us help you explain to your internal stakeholders why you would like to shift your marketing spend to a more reliable, higher conversion approach. It's not that complex really: It's about the ROI.
Schedule a meeting by emailing info@intead.com.