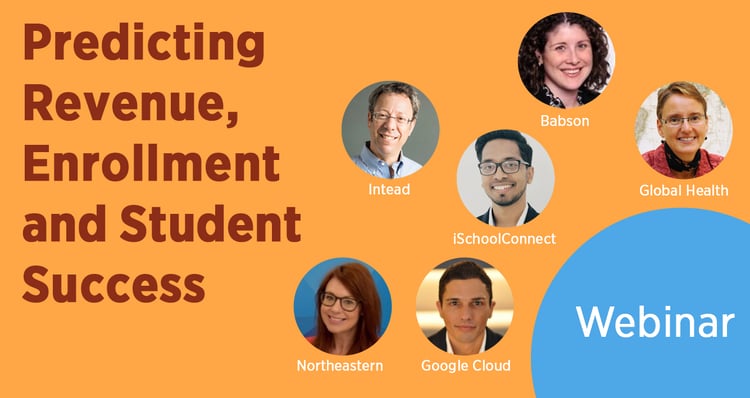 There's one important thing institutions should do to reverse enrollment declines. Most won't do it.
What you need to succeed: the knowledge that each incremental investment provides a near-term win, a return on investment, while advancing your institution towards a transformative state for long-term growth.
On Monday, November 16th at 12pm (EST), we will be joined by an amazing line up of experts to discuss how predictive analytics and flexible, modular investments in technology can transform both enrollment management and student success.
With so many institutions experiencing enrollment declines and budgetary challenges, strategic investments are essential. No institution has ever cut its way to success.
Join us for this intriguing discussion about predictive analytics powered by Artificial Intelligence (AI). Following our webinar, attendees will receive an advance copy of our newest eBook on how to customize this modular approach for your institution. And we will be making a big announcement about how Intead is changing, significantly, to take advantage of the opportunities we see ahead.
During the webinar, I will be joined by my co-host, Ashish Fernando, CEO of iSchoolConnect, and together we will get some amazing strategic insights from:
Lisa Adams, MD: Associate Dean for Global Health, Director of the Center for Global Health Equity, Dartmouth Geisel School of Medicine

Jesus Trujillo Gomez: Strategic Business Executive for Higher Ed at Google Cloud

Kerry Salerno: CMO, Babson College

Hillary Dostal: Economics Adjunct Professor and Lecturer, Northeastern University and Endicott College
New eBook Release! A Guide to Real Predictive Analytics Success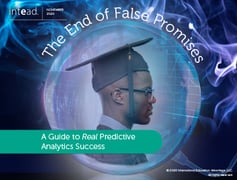 From case studies of predictive analytics in action to practical guidance on implementation (and yes, a bit on those predictive analytics pitfalls you've heard so much about), this new eBook will provide you with the tools to empower your team and your students with the power of Big Data and Artificial Intelligence.
Because we know all eyes are on your bottom line, now more than ever, we'll discuss how much it will cost to make sure your institution ends up a predictive modeling success story. Interested?
Note: Webinar registration is available to academic institutions only (secondary and post-secondary institutions).