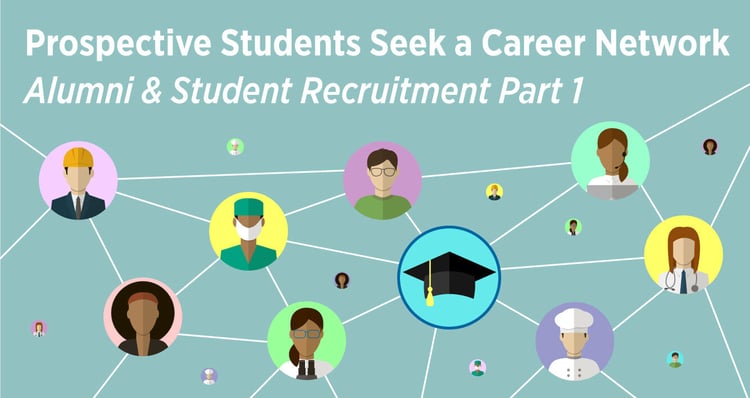 Going to university remains a search for direction and a process of maturation. And yet, there is a culture shift that has been growing over the past few decades. That culture shift is around the value of degrees vs. short-term certificates. It is around the value of a traditional 4-year university education vs. acquiring the skills to quickly land a valuable job. Cybersecurity and data analytics anyone?
Before we dive in, how confident are you with your selection of international student recruitment markets right now? You, our blog subscribers, have first shot at this limited seating workshop.
---
Among our colleagues in this field, we see a tremendous thirst for gathering and evaluating our options, with time to really talk it through. The Intead/San Diego State University One-Day Workshop will be a hands-on opportunity to learn from an awe-inspiring international student recruitment faculty.
Come with questions, leave with a plan.
Two luminary keynotes

Luncheon on Social Justice with Dr. Jewell Winn and Adrienne Fusek
Dinner on Chinese Student Influencers with Dr. Yingyi Ma and Brad Farnsworth
A full day of international student recruitment strategy and execution discussion

At $200 for the day (inclusive of all meals), this learning opportunity is a steal. (Pricing goes up to $350 on October 24, 2022).
---
For most undergraduates, studying at a university is now the first opportunity to interact with and cultivate the network connections that are so vital to getting a job and building a successful career in the 21st-century global economy.
In their recently published book, The Real World of College: What Higher Education is and What It Can Be, authors Wendy Fischman and Howard Gardner note the shift in attitude and expectations among students from 'we' to 'I'.

"The prevalence of 'I' over 'we' gives insight into what we believe is a troubling problem for the sector of higher education—students' preoccupation with 'self,'" Fischman notes.
Now we can debate if this shift is troublesome. Maybe. Maybe not. But we can't deny the shift in attitudes toward it and how this new mindset should influence your recruitment strategies.
Read on to learn how a shift in strategy can help you secure stronger enrollment among the so-called 'I' generation…
Consider the fact that more than half of students today take a transactional approach to higher ed. The authors' research shows these students view their academic pursuits as a means to build their resumes and secure jobs.
Taking these student perceptions into account, successful institutions will adapt their approach to recruitment and retention in ways that satisfy what current and future students actually need: a network.
Recent research by the American Student Assistance® (ASA), Jobs for the Future (JFF), reaffirms that students are concerned about their career choices and are leaning toward a 4-year degree rather than a shorter certificate. Yet employers are increasingly willing to look at skills acquired through programs far less robust than a 4-year degree. (free report download with registration)
Intead has been touting the value of alumni for years. And still, it is a wellspring that goes underutilized often due to understaffed alumni relations teams. For instance, in our still relevant 2017 research with Dr. Gretchen Dobson, Global Alumni Management for U.S. Institutions, the State of the Field, 65% of the surveyed institutions reported having no dedicated staff devoted to international alumni management. 51% reported having insufficient time, and 28% reported having an insufficient budget to meet their needs.
To further illustrate the acknowledgment of needing a strong alumni relations department that can connect students with domestic and international graduates, more than 50% of the respondents said they found international alumni management 'very important to increasing recruitment and brand awareness. But 30% of the sample also said they didn't feel they received sufficient internal leadership support.
The idea that remains entrenched: alumni relations is about fundraising (they call it development). Reality: enrollment produces far greater revenue than development and alumni relations can and should have everything to do with boosting enrollment. Current job descriptions and perspectives need to change. That's a tough sell to most development teams.
Of the institutions that participated in our study, about 10% of respondents had only one full-time employee allocated for international alumni management, while 3%-5% of respondents ranged from more than two full-time employees to less than .5%, but more than nothing.
Think about that – institutions that employ hundreds of people to handle their operations and educate hundreds or thousands of students every year, have on average, one person tasked with contacting and coordinating information with their alumni base. It doesn't take much to see the flaw in not putting more resources toward this department.
A minimal staff means the likelihood of heavy backlogs, missed opportunities for connections between students and alumni, and inaccurate record keeping of where prominent alumni are domestically and internationally…more so on the international front. Tracking alumni careers and connecting them to prospective students tends to fall very low on the list of priority improvements. Such a wasted, low-cost opportunity.
While this stat may seem unlikely, of the 97 participants we surveyed, 35% reported using no software platform at all to track their international alumni. This was not exclusive to smaller universities either, which means there's no guarantee of larger institutions being better suited to track and maintain contact with their graduates abroad.
Our study found only 22% of respondents reported connecting with international alumni only through online portals like social media, newsletters, and email, while a mere 4% reported connecting with alumni at in-person events in international cities.
Now we're not suggesting that institutions throw heaps of money at the problem. Like most things, it's better to start small and grow alumni departments organically. Our study yielded three recommendations that we believe are proportional and also can get your department moving more efficiently.
1) Pay attention to your data management. Systems matter.
It's the 21st century. There's no reason not to invest in technology that allows an institution to build a comprehensive database that can include your international alumni. Most of these programs are cost-effective and do a lot of the heavy lifting long-term, once the information has been logged. Here's a good place to start evaluating the many platforms available.
2) Start small and build out.
Depending on your institution size and goals, your global reach could be extremely broad or more focused. If you're pulling in high percentages of students from certain geographic locations, it's logical and natural to start there as anchor points, then expand outward. Research your historical demographics and identify key recruiting trends as enrollment numbers shift between years and decades.
3) Recognize the importance of senior leadership buy-in.
Your proactive seniors spend most of their final year split between classes and internships and entry-level opportunities for their respective career paths. They can be utilized as the first wave of connections to be made with alumni and they, in turn, can lay the groundwork for the juniors, sophomores, and even first years behind them to make the same connections. It can be an enticing prospect for any student to connect with alumni who are successful internationally, but they need to know the option is available.
In an environment where job seekers are expected to show their ability to build and maintain professional relationships and connections, institutions can give them a leg up in that pursuit by investing in alumni relations. It is an evergreen resource that can provide a consistent return on that investment. Clearly, this opportunity to meet the needs and expectations of the next wave of incoming students remains underutilized.
If you're only as good as your network, then it's worth having the best one possible. Next week: Put Your Network to Work.