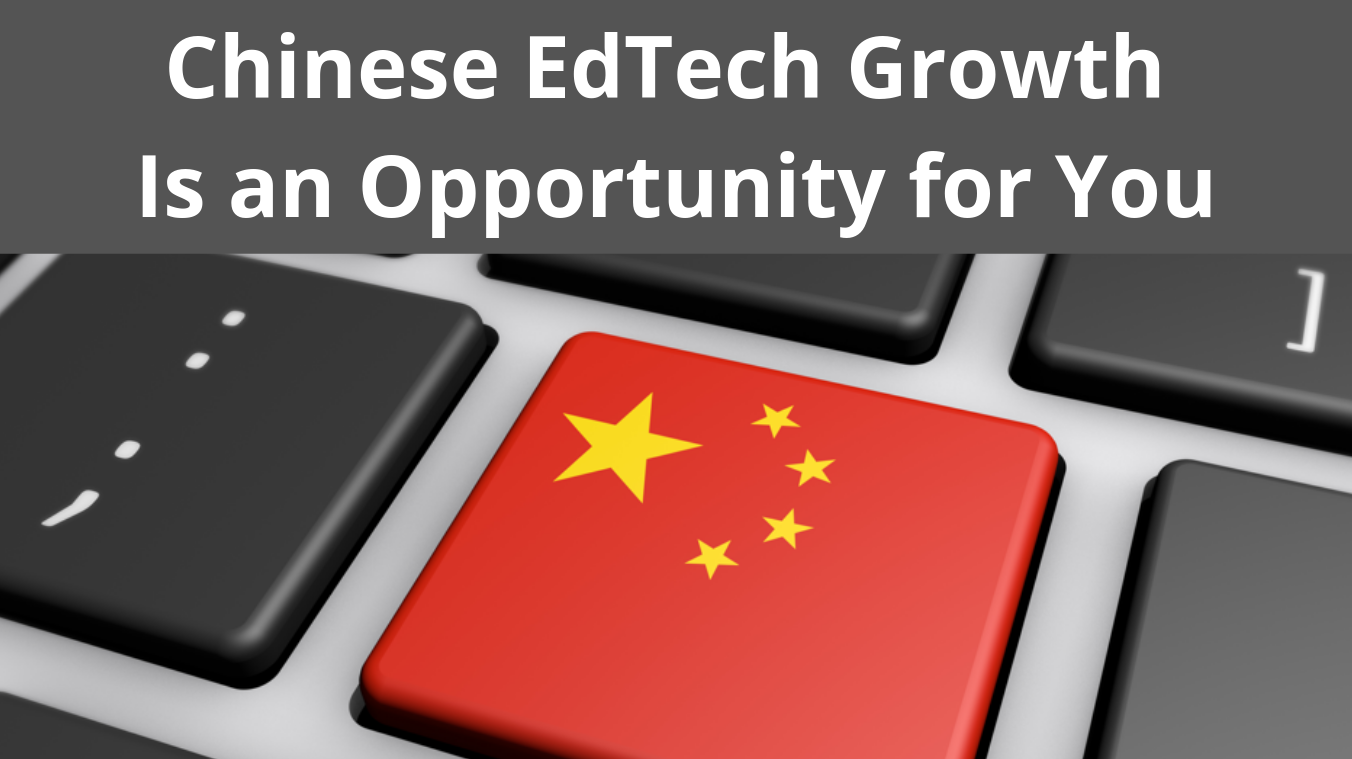 Beijing is famous for many things: roast duck, Tiananmen Square, The Forbidden City, The Temple of Heaven, and most recently, EdTech.
Beijing has the highest concentration of EdTech startups in the world, with a whopping 3,000 companies. Not only is there a staggering number of these businesses, but many have a remarkable earning capability, contributing to a multi-billion-dollar national industry.
Chinese EdTech is something to think about as we head toward the international event that is Nafsa in DC this year. If you are going, please let us know (info@intead.com). We have some brand new industry research about student-to-student counseling to share and it is pretty significant. Be in touch and you'll be the first to know!
And come to our Nafsa session on digital marketing best practices (we're talking about micro-conversions with one of our favorite stars Hillary Dostal from Northeastern University - see below). With Ben and Hillary presenting, there's always a great mix of practical information and entertainment value. This will not be a snoozer ppt-show.
So why is Chinese EdTech important to you? Seems distant and inaccessible, right?
The swift rise of Chinese EdTech could serve as a blueprint for growing global digital learning, but there are some unique secrets to China's success. And there are some university promotion and recruiting opportunities that only the savvy will leverage. Interested? Read on...
Side Note: If you are attending Nafsa, here is a link to our session description. Click like and let us know you are going to be there. Wednesday, May 29 at 2:30pm in WCC, Room 207A.
According to a study from HolonIQ, in 2018, Chinese startups received over 50 percent of all global capital invested in EdTech. Then in February, CBInsights listed six top EdTech unicorns—private companies worth more than $1 billion—and all but one were Chinese.
What is it that makes China a perfect climate for EdTech? And how can you use this growth to your recruitment advantage in this significant international student sending market?
Population
With the largest population in the world, China is automatically the greatest educational market. With a population of over 1.4 billion, there's a market of more than 283 million students. That's roughly the size of 86 percent of the entire U.S. population and more than four times that of the U.K. With 17 million new babies born a year in China, this pattern isn't slowing down.
Family dedication
The majority of Chinese K-12 students attend free public schooling. However, a rising middle class economy and a strong cultural emphasis on education and educational success are making big business out of Chinese families. On average, parents are investing more than 20 percent of their annual income on additional education for their children.
Also, as personal technology becomes more ubiquitous, Chinese parents are expecting that technology to be reflected in their child's education. Are you thinking about your target markets right now?
After-school classes have long been a favorite, but the EdTech sector is seeing a rise in online STEM classrooms and tutoring, "questions item banks"—apps that catalog published worksheets and exams into searchable databases for answers, and digital homework platforms that allow teachers to instantly grade assignments and calculate class analytics. Features typically found in academic Learning Management Systems like Blackboard. There are other strong LMS options designed for corporate employee training programs as well.
We wager a guess that parents in Beijing—the city that once had a 50-lane traffic jam and a 62-mile back up that lasted 12 days—are glad to have an excuse not to get in the car.
The demand for English
The ability to study abroad is seen as giving students a leg up in the competitive Chinese job market. English is especially in demand, and parents are turning to English language exposure from an earlier age, leading to a $15 billion a year industry. For many, especially those in remote areas of China, it can be difficult to find a qualified English teacher, let alone a native speaker.
This need gave way to multiple online English learning apps and one EdTech unicorn among unicorns—Beijing's VIPKid, an online one-on-one classroom that connects over 200,000 Chinese students with over 30,000 American or Canadian instructors. The company's classes boast a 95 percent customer retention rate and last year earned $760 million in revenue.
How do you say "making bank" in Chinese? Perhaps 收获巨丰.
Pro Tip: There is a real opportunity for academic institutions to promote and recruit through these English language training platforms. Are you interested? Should be.
Government goals
In general, China supports its tech industry, having recently invested over $6 billion in AI and technological development, according to the Bangkok Post. Just like families traditionally value education, so does the Chinese government.
China has steadily been increasing its budgetary spending on education over the last decade, and its educational innovation spending beats that of the U.S. three to one. But then, as noted above, their student population beats the U.S. by a factor of 10+.
According to The Tech Advocate, the governmental support of China's EdTech companies has also started to breach some of the digital divide between rural areas and cities, with a need to improve internet accessibility. That improved connectivity has then helped to further digital education, creating a beneficial cycle.
In Beijing, the government also endorsed the MOOC Times Building, a 22-story tower for EdTech start-ups in the Zhongguancun neighborhood, known as China's "Silicon Valley."
You can add seeing that building to your next China travel itinerary—right between seeing the Great Wall and grabbing that plate of Peking Duck.
We will continue to shine a light on EdTech and AI here in this space in the coming months. Opportunities are developing nearly overnight. Who among our readers wants to be out front? And who wants to be a fast follower?
Both positions have value. We love the innovators and fast movers. We're here to help you use your resources wisely. Reach out: info@intead.com