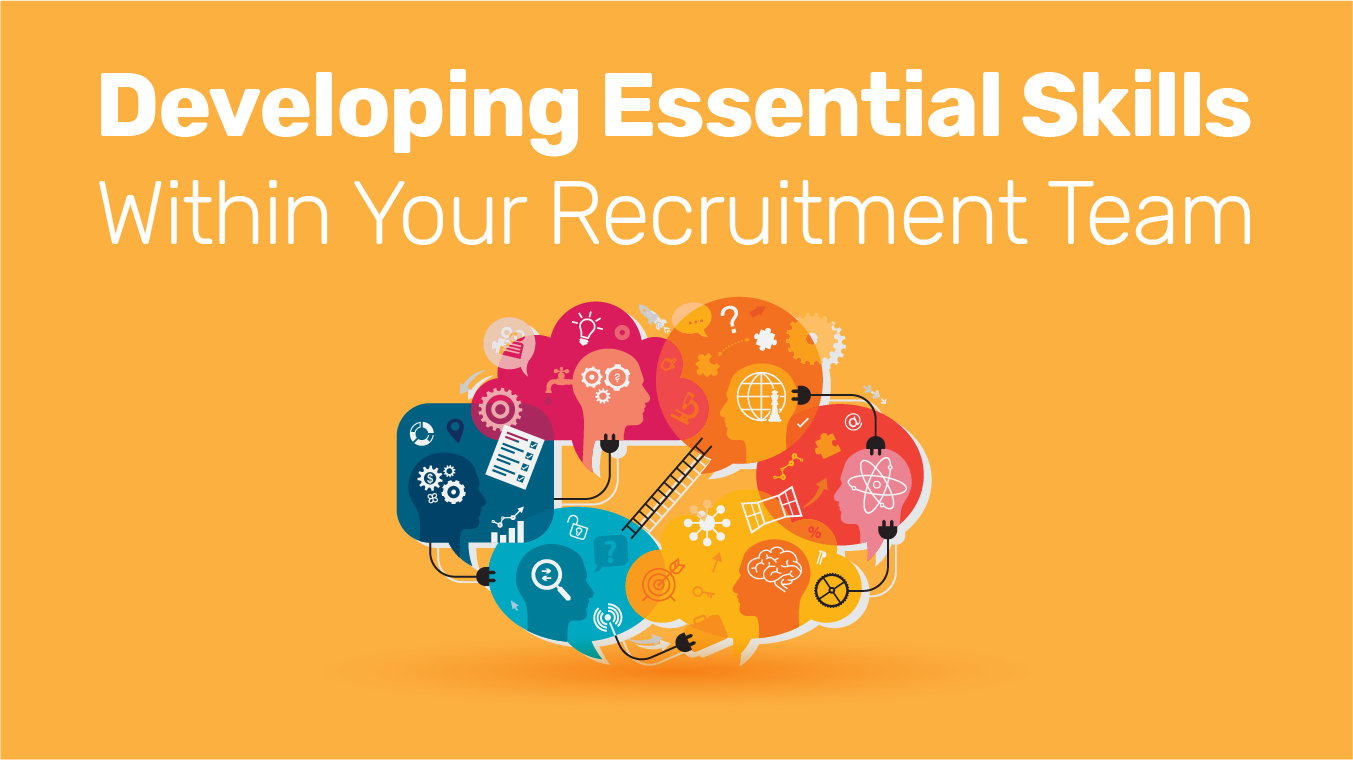 This week, Ben at Patricia are in Miami at the AIRC conference, where they will be hosting a digital marketing workshop alongside Angel Ahmed, CEO of GNET, and Hillary Dostal, Director, Global Initiatives at Northeastern University. This expert team and comprehensive workshop will help international recruitment leaders develop strategic communications plans that differentiate their unique institutions. And, they will be talking about the skills needed throughout the process to achieve success.
Plans are only as good as the team executing them. Seems obvious, right?
Is your team aligned on your strategic enrollment plan? Do you have a comprehensive marketing plan to work from? Are there gaps in the skill sets? We bet there are at least a few areas that could use improvement, right?
This week we want to walk you through our strategic marketing workshop format and a series of corresponding worksheets available via Intead Plus to guide your marketing and enrollment teams. Ready? Let's check it out.
Each of the steps below is accompanied by a guiding worksheet available to Intead Plus members. The expanded information available as part of the worksheets will help you to think through the full process of your strategic enrollment plan and provide a shareable document to distribute among your colleagues.
Strategic Thinking
What does it really mean to develop an effective strategy for international student recruitment? How do you approach the challenge of marketing to a global audience? How about identifying your niche audiences?
Start by taking a step back. Maybe you have been focusing too hard on one market... or not focusing at all. It is so easy to get pulled into trips, events, activities that are not driving your plan forward. All too easy to get to the end of the quarter or semester and realize that your priority to dos are still missing that all-important green check mark.
Ask yourself: how do I know this is the right market? Does this activity result in the quality of leads we are seeking? Strategic thinking is all about expanding your perspective and dropping existing biases. Discard distractions (so hard to do in this field). Stay focused on the strategic results everyone has agreed to in the plan.
Sidebar: If somehow you don't have that strategic plan with broad stakeholder buy-in, talk to us. This is likely why you feel like you are floundering.
Country Analysis
Are you focusing on the whole world or attempting to identify the markets best suited to your unique institution? Hint: you should be doing the latter. If you are already attempting to identify the most appropriate target audiences, what criteria are you using?
Don't change things up just to be different. Change because you are gaining strategic advantage.
A wide variety of factors will determine any given global market's fit with your institution and academic programs. These factors may range from number of high school/undergraduate/graduate students coming to the U.S., to popularity of particular industries and areas of study, to financial exchange rates.
More strategic questions to consider:
How many competitor schools are in the same market?

Can you differentiate from them or should you be finding a different/better region where you can clearly dominate?

Are you sticking to the largest sending countries? Is that smart, or are you just following the crowd? And can you identify at least one "innovation" zone where you test a new market while you continue to put most of your resources into the tried and true markets?
On the Ground Resources
As you consider your global recruitment strategy, it is important to consider the true value of your on-the-ground partners and events. Have you thoroughly evaluated all of your agents and any fairs that you attend? Would you even know how to do so effectively?
It is easy to get into the repeated pattern of attending a specific fair each year. You know the people, the venue is nice, your favorite restaurant is just 5 blocks away. We get it.
But are you getting the results you want?
You will need a comprehensive approach to evaluating your various in country partners and events according to a standard set of expectations and performance measures. Consider factors including:
Access to your target cities/countries
Competitors
References
Lead sharing process
Fees and add-ons
Quality of leads
Conversion of leads to enrollment
Is your strategy effective? The only way to know comes down to tracking and evaluating results.
Creativity and Differentiation
It's time to get creative. Ask yourself and your team: What makes your institution unique?
It's easy enough to think of the negatives. Maybe your institution isn't top ranked and doesn't have the allure of a major city, but there is always something that can make you stand out to the right group of international students.
Make it a creative exercise with your team and be sure you bring your "creatives" to the party. Your writers and designers and anyone in the office who seems to be an idea generator. Oh, and grab that person on the second floor who always dresses with a creative flare. Make it fun, encourage craziness and start throwing ideas at the whiteboard.
Maybe you have an excellent food court with a variety of cuisines and a late night scene where students study and gab over coffee and bagels. Maybe your student services are top notch. Maybe your small class sizes result in a truly personalized education and an unmatched level of graduate satisfaction. Maybe you have a stand out faculty member or department with all the accolades. Any of those sound familiar?
Take these ideas and get beyond the surface level of what and how every institution promotes. Creativity is critical to capturing attention of our highly distracted student prospects. Same 'ol headlines, subject lines and content simply won't make it. It never really has.
Digital Marketing and Lead Capture
Without effective digital marketing techniques, your brilliant strategic plan will fall flat. Align your tech team and your creatives to ensure that everyone is on the same page and the vision can be executed.
Do you have landing pages and forms for lead capture? Are they simple, engaging? Will the leads flow smoothly into your CRM? Are you reading the reports and adjusting your campaigns accordingly? How often? And what about the Google Analytics telling you how effective your event participation and other promotions are at driving traffic to your website and the all important conversion pages?
Have you compared how much time visitors from different countries spend on your site and on specific conversion pages?
Oy vey, so many questions. Digital is its own time consuming and fascinating area. So much data to interpret. Specialized skills are needed. Do you have them on your team? Is your team staying current and developing those skills every year?
Developing a Marketing Plan
When you have all of the pieces and skills lined up, it's time to map out your full plan. With your knowledge of your target markets, you can develop creative messaging that will resonate and then share it through popular channels where you know it will be read and shared again and again by your audience.
Launch, track and refine. Rinse and repeat.
It will take time, but you will start to see results. Patience and it will work.
Check out Intead Plus membership to download the full worksheets and begin to evaluate and improve your strategic marketing processes. And come to our next global digital marketing training (more on that soon) and we'll walk you through the process.