When Vice President Harris said, "Your nation is SO proud of you," to a group of 20 Frederick Douglass Global Fellows, you could not have found more inspired university students anywhere. Absolutely anywhere. Their eyes said it all.
International education speaks deeply to all of us. And yet it remains inaccessible to so many. What we know is that roughly 6% of US students participating in study abroad are Black. How to make this privilege and opportunity available to many, many more?
Intead's international team has been deeply honored to work alongside our colleagues at CIEE on an inspired and inspiring project – a concerted effort to bring the opportunity of international education, experiential education, to more BIPOC students. In just a few months, we've watched this effort draw pledges from dozens of university presidents who have matched CIEE's scholarship funding to allow more students to experience the power of international education.
As the Frederick Douglass Global Fellowship barrels forward with applications for 2022 now open, we bring you this bottle of inspiration — a 5 minute film featuring the perspectives and experiences of the 2021 cohort. This will lift your spirits and get you thinking.
To hear Dr. Roslyn Clark Artis, president of Benedict College tell it, this program offers a lot and demands just as much back from the students who participate. Frederick Douglass Global Fellows and Scholars have a responsibility to share what they've learned as they become leaders in their chosen fields. To be, as one Frederick Douglass Global Fellow put it, "the first of many."
We are gratified to see university presidents not just encouraging, but taking real action — signing up to catalyze their DEI initiatives in a valuable and visible way through this program. Will your institution be next?
Read on to watch the film and hear from these future change-makers.
With our film crew heading to Ireland, we captured the tough, thoughtful, and oh-so inspiring moments of the fellowship experience of students from universities across the US. (Meeting Nettie Douglass, Frederick Douglass' great, great grand daughter put us over the moon.)
International education plays an essential role in developing local and global leaders with the ability to listen, grasp, and lead with empathy and perspective that others typically do not have. We are working hard to spread the tremendous insights gained from international education. There is something uniquely powerful about standing on another shore and looking back at your own people and systems in comparison to the systems and people around you in this new, foreign place.
What will you do with the opportunity to bring this program to your institution? Let us know what you think of the film! Share it with your team, your study abroad director, your provost and president. Be a part of all of this.
We're here to help. Be in touch.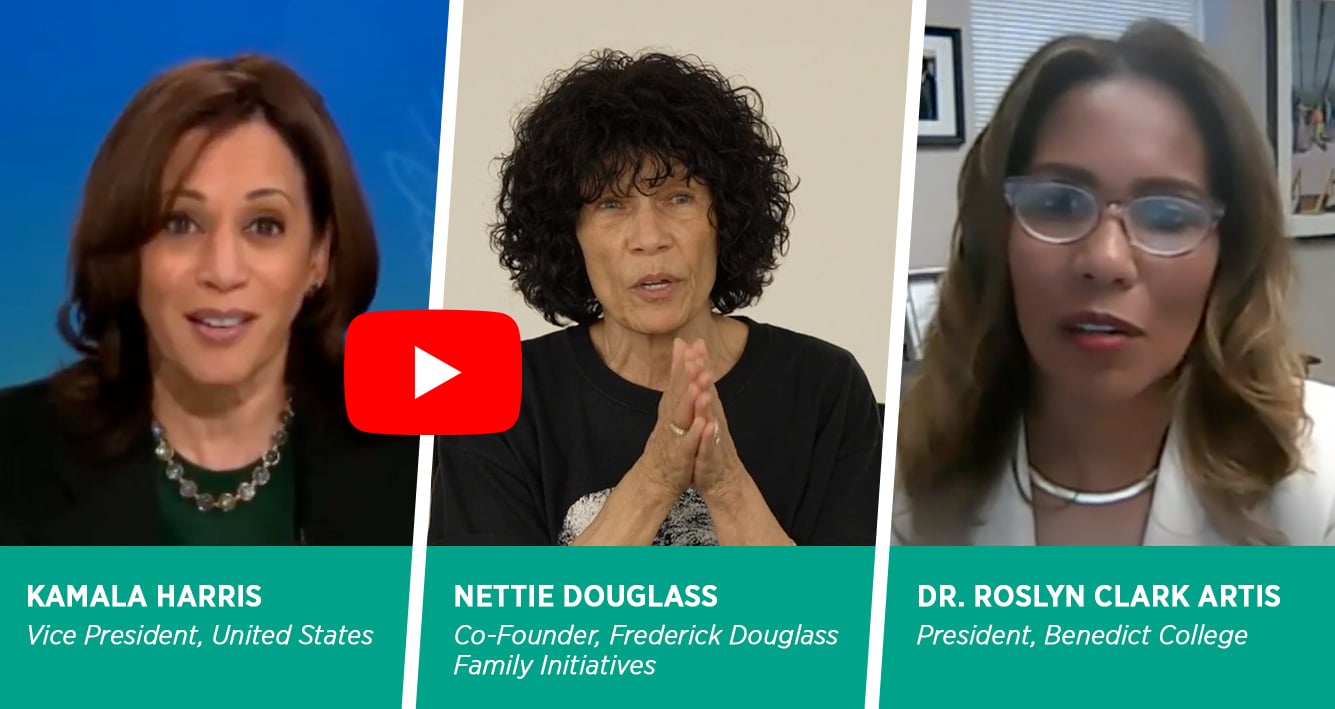 Watch now.