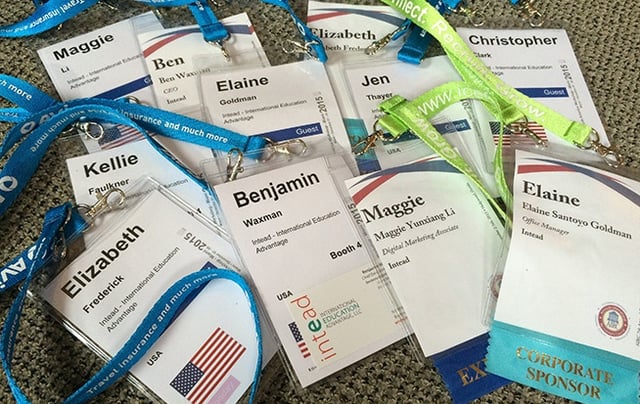 The international student recruiting whirlwind that is AIRC and ICEF in Miami this year has come and gone. But the slides live on!
Below, our faithful readers will find links to our 4 presentations at the 2 conferences. You will see some redundancies, but each one tells a different story. Here are the essential messages:
Institutions investing in staff and global marketing are gaining more international students. Many of those not investing are seeing declines (33% are losing market share). Our slides can help you make the case for growth by using a variety of reputable data sources (IIE, College Board, Comscore, Google Analytics and others).

Data can help you identify the global markets that will be most receptive to your strongest academic programs and institutional differentiators. Again, our slides provide mini-case studies on how institutions have used internal and external data to support their planning.

Mobile marketing is critical in reaching the international student market. Simple as that. This year, our presentations specifically focused on mobile marketing in China and the Middle East.
The entire Intead staff made the trip to Miami this year to meet our colleagues in the field and share our research. We met many of our blog readers and felt welcomed and celebrated for the nerds that we are. Thank you for that (we think?)!!!
We hope more of you will be able to attend these dynamic and powerful gatherings next year. Both conferences continue to grow. They serve different purposes and both provide such insight into what is happening in student recruitment around the world. We are thrilled to be part of this focused and energized community.
We welcome your comments and perspective on the information in our slideshare decks. Everything we hear informs our work and gives us ideas for new research projects, new publishing and new conference presentations. We want to hear from you!
We will take a brief holiday break from our weekly publishing until January 6, 2016. However, be on the lookout for our holiday card – a special interactive year-end greeting as a demonstration of the fun and engagement that digital marketing can produce. A small, but special treat to our blog readers around the world.
Happy holidays to all from the Intead team.
Links to presentations:
AIRC 2015 Chinese Mobile Marketing