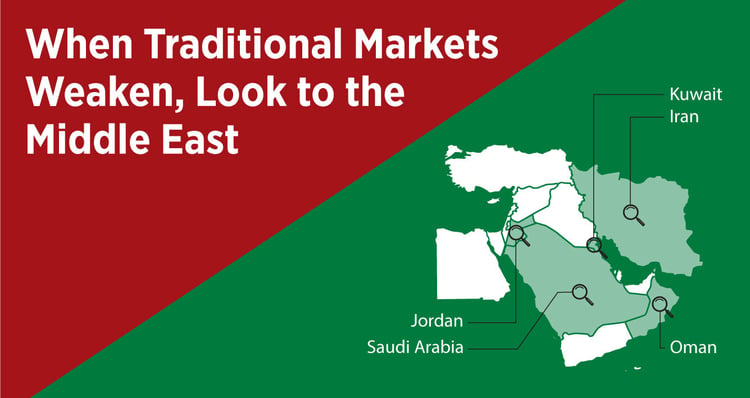 What we know: On a macro level, stalwart student recruitment sources are in flux with China declining a lot and India rising a lot. Other source countries are similarly difficult to predict as the repercussions of the pandemic and other global factors continue to play out.
Statistically speaking, US institutions hosted 8.4% fewer international students this past fall compared to fall 2020 (and that year wasn't so hot either). Public 4-year institutions saw the largest decline (17.2.%). This is all per the National Student Clearinghouse Research Center.
While macro stats offer perspective, they are not what drive recruitment strategy. Your goals and differentiators drive strategic enrollment decisions.
---
On the topic of high-level institutional internationalization: We will be in San Diego presenting at the AGB conference in April. Honored to join Brad Farnsworth from Fox Hollow Advisory (former ACE VP) and Dr. Gretchen Bataille from GMB Consulting (former president of the U of North Texas among other amazing higher ed roles). We will be talking all about insights university presidents and trustees need to guide internationalization efforts. Reach out if you'll be there.
And in less than 2 weeks we will be in DC for the AIEA Conference presenting alongside Karin Fischer from Chronicle of Higher Ed and Dr. Ahmad Ezzeddine from Wayne State University. If you will be in DC for the event, we are talking about how trend data informs international student recruitment planning on Monday, Feb. 20. Hope to see you there. (Email us if you'd like to find coffee together).
---
Recruitment strategy derives from the number of students you need to meet enrollment targets tied to what your institution excels at (your market differentiators) - that, along with an evaluation of where in the world (domestically and internationally) market opportunities exist. Our blog post on new market entry continues to be a popular one.
Most institutions across the country still believe that international markets work to their advantage. The latest "Mapping Internationalization on US Campuses" report by the American Council on Education (ACE) concurs. 66% of its survey's 900+ responding institutions anticipate their overall level of internationalization will increase in the coming years. (Our recent blog post on the ACE report provides more perspective).
With traditional source countries in flux (China, India, Vietnam, South Korea, Brazil), we have been pointing to opportunities in developing markets (Africa part 1, part 2) and Latin America (part 1, part 2). Today we offer insights on the Middle East.
The value of reaching a broader swath of prospects gets to the very heart of why most institutions say they are for internationalization in the first place:
To improve student preparedness for a global era

To diversity students, faculty, and staff

To become more attractive to prospective students

To generate revenue
In evaluating new markets, we look to countries with rising incomes, a growing youth population, and real employment opportunities for returning graduates. The Middle East is a region with a rising youth population, plentiful job opportunities, and only a handful of competitive higher education institutions.
Many students in this region are looking to study abroad due to changes in political climate or the fact that many of their local universities are newer or understaffed. Though let's not discount the entire system. Two Saudi universities are ranked in the top 200 of global 2023 QS World University Rankings: #106 King Abdulaziz University In Jeddah and #160 King Fahd University of Petroleum & Minerals in Dhahran.
In this week's post we offer you insights on student market opportunities in Saudi Arabia, Iran, Kuwait, Oman, and Jordan.
Read on.
Here's some important data of the Middle Eastern countries we will be talking about:

* Source: WorldBank **Source: WorldBank
ICEF has been doing some great events in the region, recently adding a scholarship-focused gathering in UAE as an add-on to their Dubai show in Feb 2023. These kinds of connection-building events have great value -- especially during this time of dramatic change in the traditional international student source countries.
Let's take a closer look at the opportunity each of our five Middle Eastern countries may represent for your institution.
Saudi Arabia
Saudi Arabia is the leading economy in the Middle East and is the largest exporter of petroleum in the world.
Parents and families in Saudi Arabia place a high importance on education and grades 1-12 are free. Secondary school offers two different tracks: religious or technical. Universities are typically specialized in medicine, science, technology, religion, or military studies. As mentioned before, two of Saudi Arabia's universities made it into the top 200 of the QS World University Rankings. Even so, thousands of students choose to study abroad, though the number of Saudi Arabian students coming to the US has dropped significantly in recent years as the Saudi government has reigned in its national scholarship program (SACM).
Saudi Arabia economic data:
Rising industries include: petroleum, defense and security, power, healthcare, information and communication technology, waste management, agriculture, water, travel, tourism, and entertainment (US Dept of Commerce)

Employment opportunities: Bayt
Iran
Petroleum is one of the main exports for Iran with agriculture being a close second.
Iran is most famous for their literature with the style stemming from the ninth century. Even so many universities focus more on science and medical research than the arts.
Education in Iran is only mandatory through age 11. After that, students have an option to go through a 3-year program before entering high school that determines what career path the student will follow: academic, scientific, or vocational. As for universities, they remain understaffed since the Iranian Revolution of 1978-1979, so many students choose, and are encouraged, to study abroad. Even so, local universities remain open even with heavy enrollment decreases.
There are clearly challenges to recruiting students from Iran given global political differences and visa approval processes. Nevertheless, more than 9,000 Iranian students study in the US each year. According to the Iranian Ministry of Foreign Affairs, the US hosts the largest concentration of Iranian-born immigrants of any country in the world at 1.5M (40% of them live in California).
Iran economic data:
Rising industries include: hydrocarbon, agriculture, manufacturing, and financial services (World Bank)

Employment opportunities: Tech jobs are big here across industries. Check out:

Iran Talent
Kuwait
Similar to other Middle Eastern countries, Kuwait's leading industry is petroleum.
Education in Kuwait is free for the native population, which only includes about one third of the total population since the Iraqi invasion of 1990. Meanwhile many non-natives attend private institutions. Universities in Kuwait are fairly new in comparison to other Middle Eastern countries, thousands of students attend with about half being female. Kuwait also sends many native students to study abroad on scholarships.
Kuwait economic data:
Rising industries include: oil and gas, automotive, healthcare, infrastructure, safety and security, agriculture, education and training, and information and communications technology (US Dept of Commerce)

Employment opportunities:

Naukrigulf
Oman
Oman's leading industry is petroleum. Before the discovery of oil, their leading industries were agriculture and fishing.
For Oman, education began reforms in the 1970s to expand schools. Before this, there were only three primary schools available. Since then, about three fourths of the population is now literate and many universities have started to open. Out of the universities, only two remain public institutions.
With roughly 2,400 Omani students in the US, a valuable assessment is whether your institution has existing connections through administrators, alumni, or faculty. Introductions through these kinds of connections can be highly valuable to building the relationships that can support student recruitment efforts.
Oman economic data:
Rising industries include: oil and gas, renewable energy, transportation and logistics, information and communications technology, and mining (US Dept of Commerce)
Employment opportunities: Bayt
Jordan
Jordan's leading industry is trade and finance, making up about one third of their GDP. The other big industry for Jordan is information and communications technology. Jordan's business and cultural connections to the West have been strong for many decades.
Jordan has three types of schools: public government run schools, private institutions, and UNRWA schools for Palestinian refugees. Many universities and secondary schools are specialized in an array of career paths including, but not limited to: agriculture, military studies, nursing, and teaching.
Jordan economic data:
Rising industries include: defense and security, education, information and communications technology, healthcare, environment and water, renewable energy, and agriculture (US Dept of Commerce)

Employment opportunities: Naukrigulf
What's next?
Would a deeper analysis of the Middle East region and some key introductions support your global student recruitment strategy? We know just the folks to support your efforts. Be in touch.