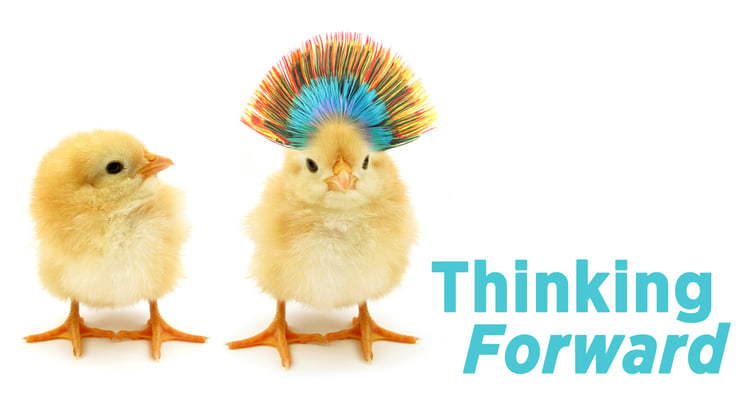 Are your moments of fear and anxiety your best growth opportunities in costume?
Reality check: some days the fortitude to push forward is harder than others. There is simply so much work to be done.
Still, we are moving forward. Always.
On this morning following the US 2020 election, regardless of the final outcome, the hard work of pushing for learning environments that advance individuals and society takes forward thinking and energy.
We, as a community, do this every day because we know that a diverse student population fosters cultural understanding and personal growth.
We, as the Intead team, supply the expertise and energy to make this happen with all we have in us.
And we know that institutions at the top of the food chain and the bottom do not achieve diverse learning environments easily. Today, the light is shining very clearly on the fact that without proactively addressing student recruitment, enrollment, and support processes, institutions fall into ineffective practices. Worse, practices that can subjugate and demean student segments. Practices that undermine and diminish the very mission statements institutions hold so dear.
Still, we move onward with fortitude and hope for a future in which students and institutions can realize success.
And while the path to that future might not always be clear, opportunities abound. Read on for our perspective on recognizing those opportunities, including the latest data from Moody's Investors Service and NAFSA that point the way forward.
We are encouraged by the increasingly rapid pace of change, the hard discussions, that institutional leadership, faculty, and students are having. The examination of institutional barriers to fulfilling that promise of education as the great equalizer. The efforts to break down those barriers and make them into on-ramps.
We all know the drill. Many have been pushing for this for so long. As more join the effort, we will not stop pushing. We will not stop moving forward.
Our role as a strategic marketing agency has everything to do with addressing the economic realities that are hammering institutions in the US, Canada, and around the world. We see opportunities for enrollment management and institutional transformation that will inevitably happen too slowly for some. We see opportunities for what we are calling incremental, flexible investment.
Yes, there are commercial investments that can break down barriers. The age-old truism, "follow the money" holds. The reality: an institution's budget is an expression of its values.
Now is a frightening time for institutions. We, as a community, as an industry, are facing severe economic hardships and difficult discussions about our systemic biases. We have highly uncertain futures. The latest data from Moody's is stark.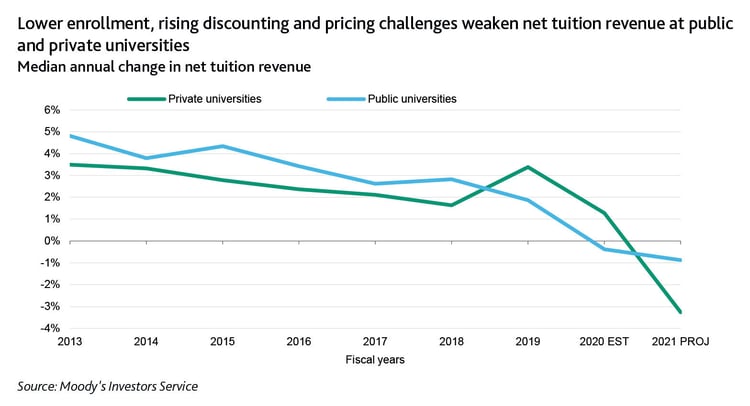 But what if our moments of fear and anxiety are our best growth opportunities in costume?
To make great decisions we need to know where we've been, and the perspective and data here is oh so valuable (thank you, NAFSA!): Factors Influencing international Student Enrollment Growth and Decline.
The Intead team sees opportunity ahead for those institutions taking steps to identify those investments that will diversify their student body, reverse enrollment declines, and set them on a transformative path. We have a plan to achieve that kind of success.
Will you join us as we achieve it?