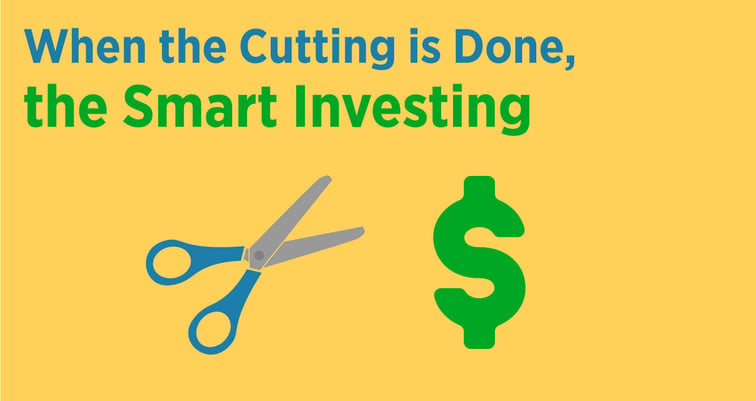 As we engage with our colleagues at the AIRC virtual conference this week and next, the discussions have us thinking, planning, and doing.
The financial challenges are quite real and the losses in the world of academia will continue to pile up in the near term. Survival and growth are possible, and your team knows that. Your leadership is engaged in some exceedingly difficult decision making right now.
Here are the financial realities: While deep and troubling, many institutions have been here before and frankly, this kind of pain is not all that new. Pandemic or no, institutions were heading for a financial crisis. Current circumstances have sped up the process. Those that have survived these challenges in the past stop cutting at some point and invest in growth.
We all want those investments in growth to be the right ones, but how do we know? Let's look to our industry experts from our fellow AIRC members working in the trenches, to Moody's Global Services, and the Chronicle of Higher Ed and make some sense of this. Concrete advice follows. Read on.
The Chronicle of Higher Ed reported yesterday on a recent survey of US academic institutions' financial strength. They gathered responses from financial officers at 162 universities across the US. This information contextualizes the recent education sector analysis by Moody's Global Services (registration required) that indicates turbulent financial waters ahead for academic institutions, to say the least.
Reporting by CHE Senior Writer Scott Carlson (@carlsonics) notes that half the respondents had set discount rates significantly higher than 50%. A quarter of respondents had discount rates above 62%.
One forthcoming institution, the University of Scranton, shared that "reductions in the university's tuition revenue, combined with new expenses to deal with Covid-19, will result in a loss of $12 million to $14 million this year. Now the university is going through a longer and more difficult process of examining the enrollment, revenues, and costs of various academic programs, and analyzing which could be cut." They set their tuition-discount rate at 54%. "The pain may lead to lasting innovations, like investments in hybrid learning or more flexible and efficient approaches to work."
What Lee Gardner (@_lee_g) reported in the Chronicle about a month ago gave us great perspective on the importance of net tuition revenue or, in simple terms, the money left after you pay the bills. If your cost to produce a seat in a classroom (or a virtual seat) is higher than what you charged the student to have that seat, it really doesn't serve you well to sell more seats.
It raises the question: do you raise your prices and offer higher discounts (a bit of customer deception) or do you simply reduce your prices, invest in targeted marketing and make your services more accessible to more customers? For decades now, the academic industry has opted for the first option.
We believe the second option is more viable, more authentic, and can be presented in a way that connects you to your customers without any loss in perceived "quality." Sure, we all understand that lower price is associated with lower quality. But what if the pandemic is exactly the set of circumstances that allows an institution to promote their quality while they lower their price? And what if the pandemic is exactly the opportunity to double down on virtual seats – meaning housing capacity, classroom space, and expensive dining facilities are no longer limiting the number of seats you sell?
Boom!
At least in our minds, this is a "boom!" Authentic marketers with the ability to deliver, unite!
Can we use data to make the case to the Chancellor, Provost, and CFO that this perfect storm of opportunity will set your institution apart? Top 50 school, community college, or anything in between, this is the time to innovate on what you offer, how you offer it, and how you explain that to your audience.
At this year's AIRC conference, we all went virtual and AIRC lowered its registration fee (hmmm, does that mean lower quality ; -)? The result: they more than doubled attendance this year. Intead will be presenting with our global colleagues from the US and from China in two valuable sessions. Below are just two concrete approaches to smart investments in growth.
There are so many more approaches we've been evaluating and then developing implementation plans for this year. Over the coming months, we will execute some truly innovative approaches to growth for our clients. Will your institution be among them?
Intead's 2020 AIRC conference presentations:
Digital Campaigns that Diversify Your Draw
Dec 1 from 2:30-3:30pm (Eastern)
Discussing quick-hit digital marketing campaigns. Real student recruitment results and benchmarks will be shared. Featuring:

George Kacenga, Purdue University Northwest, Executive Director of Undergraduate Admissions and AIRC Immediate Past President

Deborah Gavlik, Sinclair Community College, Director, International Education

Chris Caputo, Intead, Director Digital Campaigns
In this session, Intead, Purdue Northwest and Sinclair Community College will discuss recent, successful digital campaigns focused on increasing and diversifying their international applicant pools. Intead will present campaign strategy, campaign set up, and execution. Analytics will be included and actual campaign media spend and results will be shared.
The New Fight for Onshore International Students
Dec 2 from 11:00 am - 12:00 pm (Eastern)
Discussing increasing competition for international transfer students already in the US and the role of recruiting agencies in that process. Featuring:

Dr. Jing Luan, Provost, San Mateo Colleges of Silicon Valley

and AIRC

President

Andrew H. Chen, CEO, WholeRen Education LLC

Ben Waxman, CEO, Intead
With global travel limitations, institutions are increasing their efforts to recruit transfer students from other US institutions. This session discusses the various factors schools need to consider as they compete for this increasingly limited student pool. Also addressed: how to retain students in culturally sensitive ways.
We will miss seeing all of you in person at the conference. We'll make every effort to reach out personally and connect. Please do the same. We're at Booth #2 (it is only 10x10 this year, so please wear a mask ; -)