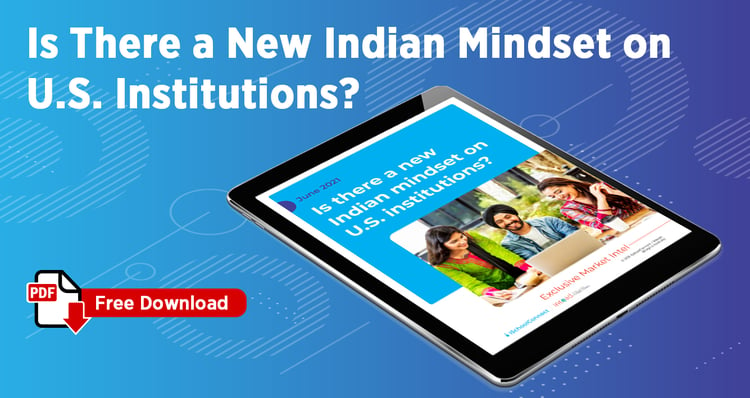 You've likely been wondering, and we have too.
We completed our latest market research to answer the question: Are Indian students still interested in pursuing a U.S. education? The results are compelling and advantageous as you move forward to meet enrollment goals. There is so much ambiguity around student mobility right now; this kind of market research has real value.
Below you'll find the download button to access our latest report on Indian student interests.
With India being such an important market to U.S. academic institutions, Intead and iSchoolConnect conducted a 13-question survey of 19,924 Indian residents that had expressed interest in international education. We had a 3.7% response rate.
This market research about recruiting students from India follows our highly downloaded market research released in March 2021 about recruiting students from China. That report has drawn a lot of attention. If you've not already grabbed that one, well...
In this Indian student market report you will value the insights around attitudes towards agents, among other findings. With responses broken down by high school, undergraduate, and graduate cohorts, the report is designed to help you find the information you need, choose recruitment channels, and develop relevant and strong messaging.
Want a sneak peek into our findings (and the download button)? Read on...
As we know, graduate level enrollment of Indian students in the fields of engineering and computer science had been dependably seeing steady increases until the abrupt halt in 2019-20. Still, these students from India continue to make up the second largest source of international students in the U.S.
Throwing wild conjectures into the wind about how to draw the internationally adventurous won't fill seats, so we rely on data, which takes time and resources. Intead's market intel saves you both.
IIE tells us that Indian students brought $7.6 billion in revenue and nearly 200,000 students into the U.S. economy during the 2019-2020 academic year. That figure represents a 4.4% decline from the the year before. Mind you, this was before the pandemic began.
The good news is that the U.S. continues to be the study destination of choice for Indian students. Though, as our report identifies, this level of interest is not evenly spread across academic levels.
Here's a preview of how destination country interest was distributed across all of our survey participants (for more on that cohort-level detail, download the full report with the link below.)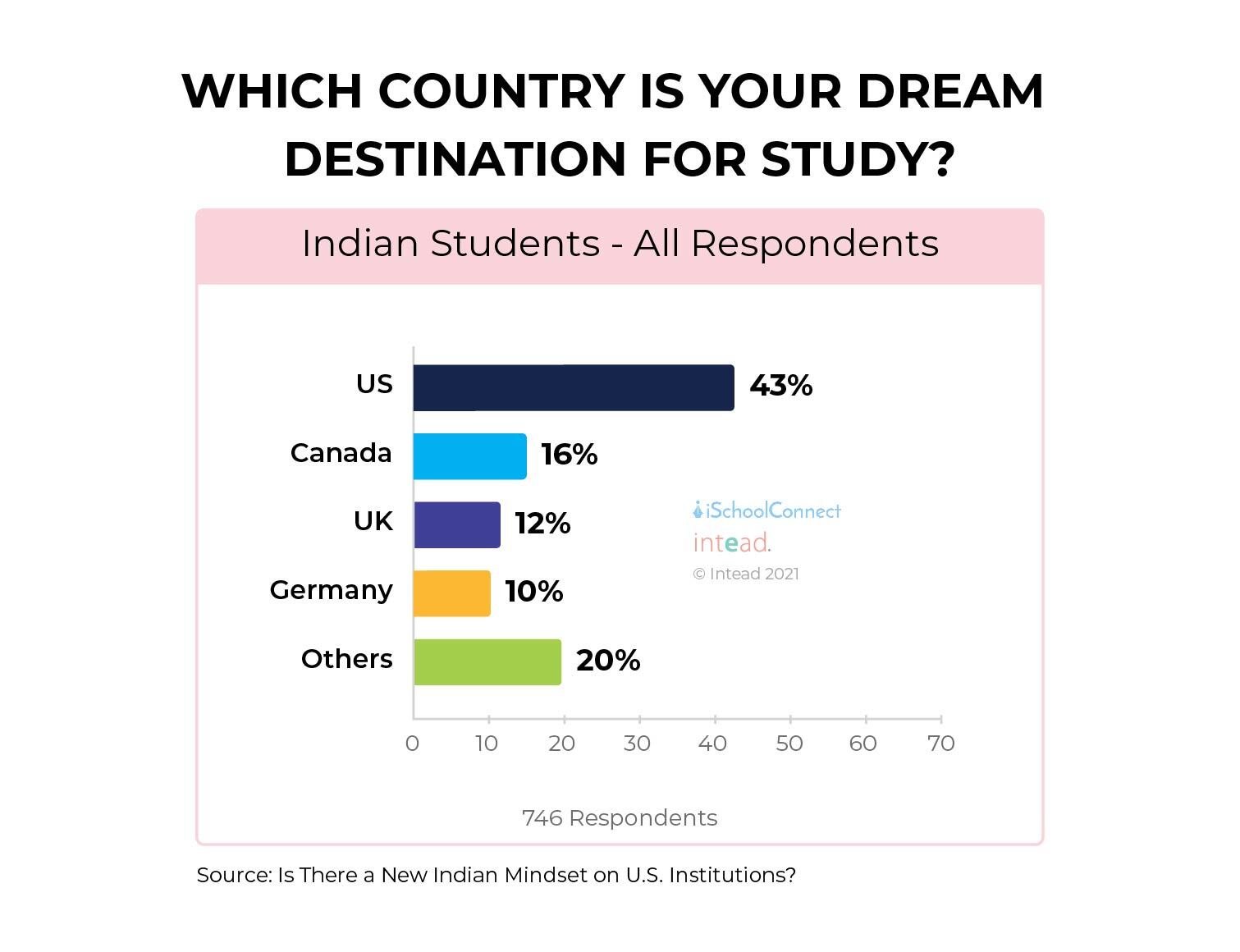 The full report offers insightful tips about powerful communication channels to address prospective student concerns (hint: it's not a phone call from you). Student concerns around visas, personal safety, and COVID are all there. And of course, there's that question of the value of online offerings.
Take a look and please share your feedback. It is through your comments, calls, emails, and engagement with our work that we identify our next research topics.
We look forward to hearing from you: info@intead.com.