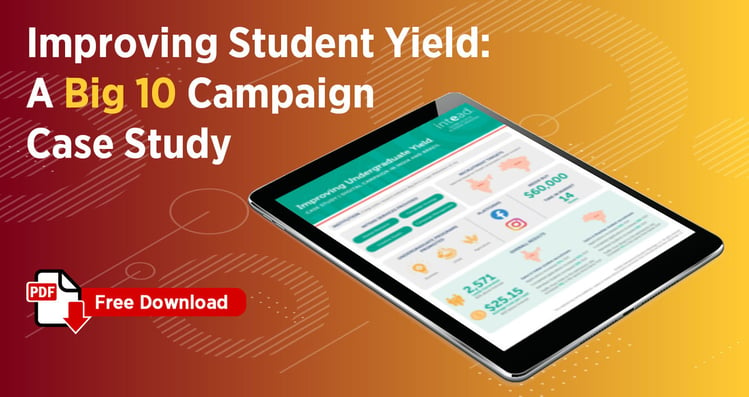 Day One of #NAFSA2022 and it just feels so good to be back together. Optimism is in the air. The social media chatter among our colleagues here is exuberant.
Even if you're not in Denver this week, we bet your office is feeling the energy of an industry that is projected to grow by as many as 1 million students globally next year. Sure, that growth is more of a rebound, but it's welcome news nonetheless.
As the tsunami of NAFSA conversations washes over us, the buzz is all about diversifying source countries and everyone is wondering about the best way to go about it.
You, too? Right, because China.
We're always happy to help lend insight into these international student recruitment conversations based on our global market research and recent client experiences. Often that's best done through real-world case studies that speak directly to the need to diversify enrollment and improve yield. Today we release our most recent case study diving into a really successful international digital campaign we recently ran for a US Midwest Big 10 research institution.
Let's meet in person!
If you're at NAFSA this week, be in touch. We will absolutely do our best to fit in another meeting while in Denver. You'll see Ben, Patricia, and Iliana racing from our presentations to a bunch of IEM sessions and all those networking events and 1:1 meetings.
Our 2022 can't miss sessions: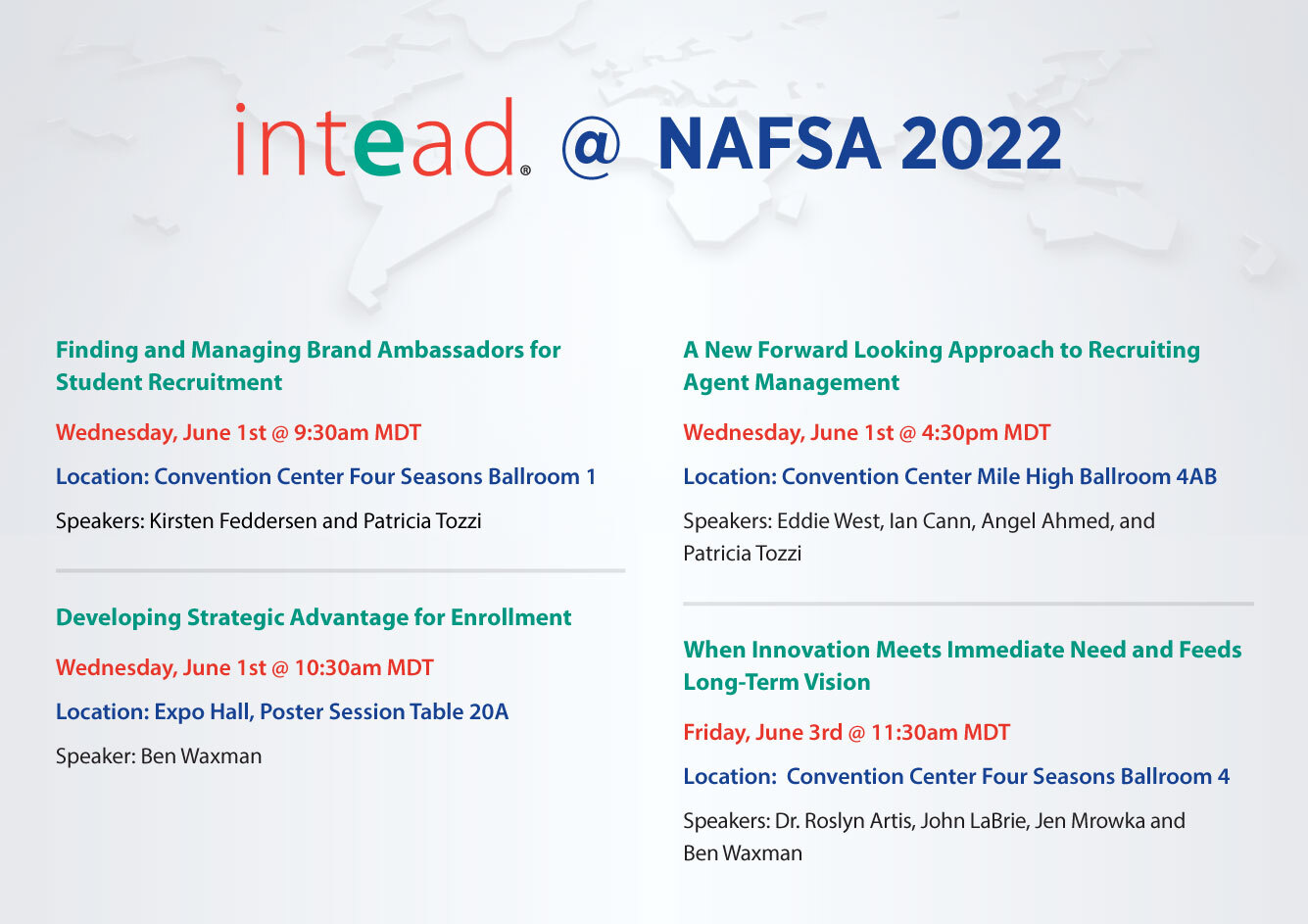 In the meantime, read on to download our latest Big 10 case study all about improving undergraduate yield.
Over the past 18 months one of the US Big 10 research institutions tapped the Intead team to conduct market research, develop campaign strategy, and deliver the creative approach and campaign execution as they sought to boost international enrollment for the upcoming academic year. Armed with a $60,000 media budget, we generated 2,500+ leads (82% beyond forecast) at a cost of $25.15 per lead (81% below forecast) in just 14 weeks. More importantly, completed applications increased 52% and 35% year-over-year in the two target countries.
Yes, when we tell you we are offering a case study, we actually give you the data and benchmarks that allow you to evaluate your own institution's work and plans against what others are achieving. That's what a good case study should do for you. We're saying this because when we download case studies from other marketing agencies, mostly what we see is boasting and marketing fluff. Come on people! Go deeper! Share more! Help others improve!
Want to learn more? Download the full case study: Improving Undergraduate Yield: A Digital Campaign in India and Brazil

If that piques your interest, then stay tuned for updated versions of our other popular global recruitment case studies explaining our results for digital campaigns focused on:
Entering New Markets

Building a New International Cohort

Diversifying Undergraduate Population
We're excited to see what the rest of #NAFSA2022 has in store. You can count on us to report the key conference takeaways in the coming weeks. Stay tuned!