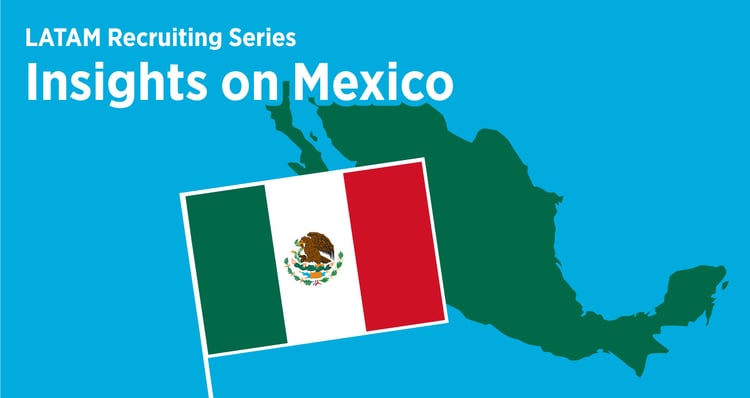 Our 2021 Latin America international student recruiting series has offered insight into the opportunities in Brazil, Colombia, and Ecuador. Now: Mexico.
Mexican student enrollment in US institutions grew significantly over the last 4 decades. A rising middle class has driven this desire and ability to afford education abroad. In 2020 the number studying in the US stood at roughly 14,350. That figure represents about 50% of all Mexican outbound student mobility.
Not so long ago, during the 2016 US presidential election (remember that?), our market research found that a whopping 80% of Mexican students in our survey told us they would be less inclined to study in the US if Trump won the presidency. A stunning number by all counts. However, we noted at the time that we believed this was an expression of distaste, and that 80% of students would not actually act on these feelings.
Our science and art of market research proved accurate. A drop in US student enrollment from Mexico did follow the Trump presidency but nothing as dramatic as 80%. Still, it hurt many institutions and stifled opportunity for many students. We suggested that the real drop would likely be closer to 10% during the Trump presidency and in fact, the number of Mexican students enrolling in US institutions dropped by 8% in 2017 and then another 3% in 2018. These drops occurred despite an education initiative in Mexico during that time that set a goal of encouraging 100,000 Mexican students to seek a foreign education.
During this period there were notable increases in Mexican student mobility to Canada and Germany. However, the numbers were still relatively small in these countries. Read on for deeper marketing insights as you consider your international student recruitment strategy for Mexico.
Intead Market Insight
According to studytravel.network, Mexican students are increasingly seeking English language study in the US, growing by 9% in 2018 to 24% in 2020. With that level of growth, there's no denying that language studies continue to be a driving force in student recruitment conversations. But what other target degrees speak to Mexican students?
For a very helpful overview of the Mexican education system, look to this 2019 article published by our colleagues at WENR. This is the kind of deeper information about what parents are experiencing within their country that can inform your student recruitment marketing strategy. The article points to parent dissatisfaction with the education system available within Mexico.
Reaching Our Target Audiences
Considering marketing channel insights gained from Intead's 2019 study on emerging markets we see the top social media platform preferences for Mexican students:
WhatsApp (94%)
Facebook (88%)
YouTube (84%)
Instagram (74%)
* It is worth noting that STEM graduates had biases toward LinkedIn and Twitter.
Also interesting and noteworthy are the struggles that Mexican respondents reported. Perennial student concerns over obtaining a visa (interview fears, etc.) and availability of international student services, like obtaining help with applying for the OPT represent obstacles to Mexican students seeking a US education. Consider these factors in your messaging and the marketing content you are delivering. It is worth noting that, unlike other areas of the world right now, the US State Department reports that in Mexico, current wait times for US student visas are just 1 - 3 days.
High on the list of Mexican student concerns is affordability and securing employment post graduation. These concerns top students' lists worldwide these days against the backdrop of the pandemic and political/social unrest.
Career Opportunities: Which Degrees to Promote?
According to SEVIS data, of the 14K+ Mexican students seeking a US education, 38% were in a graduate program, 31% undergrad, 9% in a 2-year associate program, and 20% were in a language program.
Reputation remains a key factor for Mexican students, not only in choosing a specific degree, but for an institution itself. Programs such as English language and graduate studies in business & management, engineering, and physical and life sciences are high interest areas but don't always match up with job availability in Mexico.
A quick search on Glassdoor shows the dominant need within Mexico is in healthcare and hospital workers (33K+ jobs listed) vs. computer hardware and software, still strong, but showing 6.8K jobs listed. Other areas of strength requiring degrees: biomedical/pharma (8.9K jobs listed) as opposed to banking (under 2K jobs listed). Specialty fields like aerospace and defense also showed under 2K jobs listed.
Differentiate, Always
Playing to your strengths and promoting what appeals (as opposed to everything you have) makes for a stronger recruitment strategy. Want to dive deeper into the conversation and develop a successful marketing plan? Let's talk!